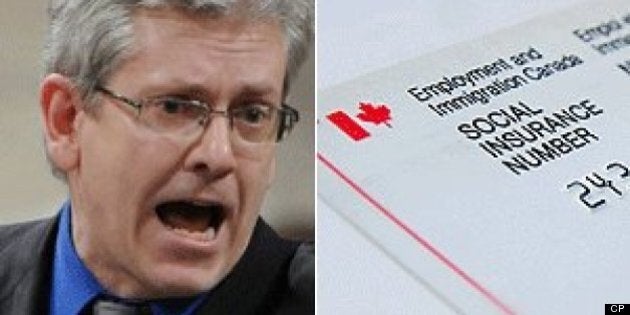 OTTAWA — More than a million Canadians may have had their private information compromised by data breaches within the federal government over the last ten years, an analysis by The Huffington Post Canada suggests.
Prompted by a question from NDP MP Charlie Angus, the government was forced to acknowledge this week that at the very least, there were 1,072,999 instances where a Canadian's private information held by various departments and agencies was lost, stolen or accessed by an unauthorized third party.
In a stack of documents tabled in the House of Commons Monday, the government admitted it has recorded more than 3,134 data and privacy breaches between 2002 and 2012 across all departments — although many departments only counted data breaches within the last two to five years. Of the total breaches, only 399 were reported to Privacy Commissioner Jennifer Stoddart.
"You have a million people whose privacy has been breached under this government's watch," Charlie Angus told HuffPost Tuesday. "It looks like the Privacy Commissioner has been kept in the dark through most of it — and the government doesn't seem to know how many people have been affected. That is the concerning part of it."
According to federal legislation, the government is not obliged to tell Canadians if their personal information has been breached. Departments are also not required to inform the Office of the Privacy Commissioner.
It appears the federal government may have tried to lowball the number of Canadians affected. Public Works only reported that 501 individuals were affected by breaches at the department. The total number of individuals actually affected, when one counts each case individually, was 348,061. Public Works failed to count a case where it inadvertently forwarded a file containing the unencrypted social insurance numbers of 332,560 individuals to the Canadian Imperial Bank of Commerce (CIBC). The department also didn't count a case involving 15,000 people whose names, dates of birth and unscrambled social insurance numbers were handed over on a CD to a subcontractor who should not have had access to the data.
A cyber-attack at the department of finance in 2011 was not reported to the Privacy Commissioner. A Finance official said the department would not comment on the specific incident but could confirm that no breaches of personal information had occurred.
Most departments said they didn't inform Stoddart's office because the disclosure of financial, medical or important personal information wasn't involved.
Angus, however, doesn't buy that excuse.
"I don't think that's acceptable. We've seen international cyber hackers have tried to get access into federal departments. We don't know where this information went (or) who took it," he said, pointing to a 2011 incident in which hackers, believed to be from China, accessed Treasury Board computers belonging to senior government officials in an attempt to steal passwords and unlock entire government data systems.
"If that was happening at the Treasury Board, how are we to believe that the Treasury Board President [Tony Clement] actually has a handle on it and is in control?" Angus said.
The Conservative government said Tuesday that it takes the privacy of Canadians seriously.
"Our Government is continuously taking measures to safeguard personal information," Clement said in a press release.
Although several departments acknowledged they have no way of knowing for sure what happened to the data after it was breached, the federal government said it's only aware of two cases where breaches led to criminal activity: A 2005 incident involving a finance department official named Serge Nadeau, who was charged with breach of trust after using insider knowledge to profit on the stock market; and a 2007-2008 incident at the Public Service Commission of Canada that was not reported to the Privacy Commissioner. (The Public Service Commission told HuffPost Canada on Tuesday it had erroneously reported that the illegal copying of a Public Service Commission test led to criminal activity.)
Recently, the federal government has come under fire for two large-scale privacy breaches involving the department of Human Resources and Skills Development Canada (HRSCD). The Privacy Commissioner is currently investigating the disappearance of an external hard drive that contained the personal and financial information of some 583,000 Canadians who had applied for the Canada Student Loans Program, as well as 250 HRSDC employees. It is also investigating the loss of a USB key containing the personal information of more than 5,000 Canadians.
Bob Buckingham, a lawyer from St. John's, has launched a hundred-million-dollar lawsuit against the federal government over the HRSDC privacy breaches. He said he hopes the scope of his class action lawsuit will spur the government into action.
"They are just not taking the possible consequences of this seriously," he told HuffPost in a phone interview.
"I don't think it's sunk in yet, that the state has so much power to collect so much data on so many Canadians (and) that there has to be an equal amount of time, effort, energy and policy put into protecting information," he said.
Several of the privacy breaches outlined in the documents reviewed by HuffPost involve the loss or misplacement of information. Statistics Canada, for example, reported that in 2006-2007, employment records of 66 employees had been left in a filing cabinet that was then sold. The agency also reported sending several letters to the wrong person or businesses and it noted a few thefts: an encrypted laptop was stolen in 2007-2008 and a postal box that contained questionnaires of 31 people was stolen in 2008-09. Police found the documents when they busted an identity theft ring, but Statistics Canada said the information did not lead to any criminal activity as far as it was concerned.
Correctional Service of Canada reported 894 privacy breaches since 2004, and 205 breaches in the past year. It said the increase was, in part, due to staff becoming more aware of "their duty to manage information property and to report on data, information or privacy breaches as soon as possible."
"In earlier years, breaches were not reported on as systematically as they are now," Correctional Service of Canada said.
Veterans Affairs reported 373 breaches involving 999 individuals. When asked for an explanation spokesman Simon Forsyth said the Privacy Act prevented him from discussing individual cases even in generalities.
It is likely there are several hundreds — if not thousands — of additional data and privacy breaches. The Canada Revenue Agency said it couldn't identity all the data, information and privacy breaches that had occurred since 2002 because the department would have to do a manual search of all its records, a task not feasible within the 45 day deadline set for answering Angus' question.
National Defence said it would not respond to Angus' question relating to breaches of classified information and data for "security reasons." Neither would bodies such as the Communications Security Establishment Canada and Military Police Complaints Commission.
National Defence did note that in 2011-2012, the disclosure of someone's job performance information was improperly sent to the media and that in 2012-2013, medical records of one Canadian Armed Forces member were given to another Canadian Armed Forces member who presumably should not have had access to it.
Charlie Angus said the NDP has been pushing for clear rules so that if a privacy breach happens, the Privacy Commissioner is informed immediately. "Given the danger of cyber fraud and identity theft, the Privacy Commissioner needs to know," he said.
Jennifer Stoddart noted in her annual report for 2011-2012 that the number of privacy breaches reported to her office last year had reached 80 — the highest number in recent years and a 25 per cent increase from 2010-2011.
She noted that Canadians were often in the dark when a federal department or agency had lost or disclosed their data without their authorization to a third party. She said that since disclosures to her office were voluntary, she couldn't determine whether the increase reflected more diligent reporting or an actual increase in breaches.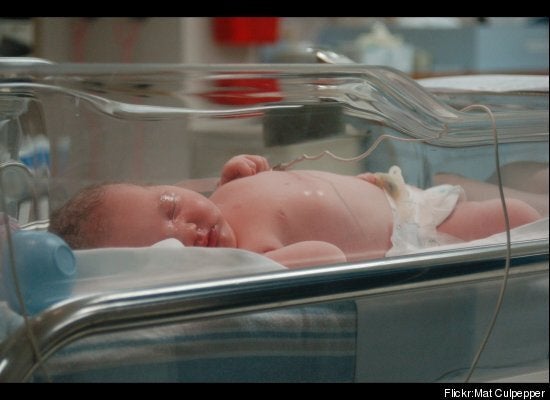 What NOT To Post On Facebook
Popular in the Community