Canada's immigration office will significantly reduce its intake of certain private sponsorship applications for Syrian and Iraqi refugees to 1,000 for 2017.
The move, affecting groups of five and community sponsor applications, was quietly announced by Immigration, Refugees and Citizenship Canada (IRCC) in a news release during the holidays. Officials cite a backlog of active applications and pressure to cut down processing times.
"The backlog grew because, prior to 2012, there were no limits on the number of new applications that could be submitted," department spokeswoman Remi Lariviere told The Huffington Post Canada in an email.
"As a result, we received more applications annually than we could process given the number of spaces in the immigration plan."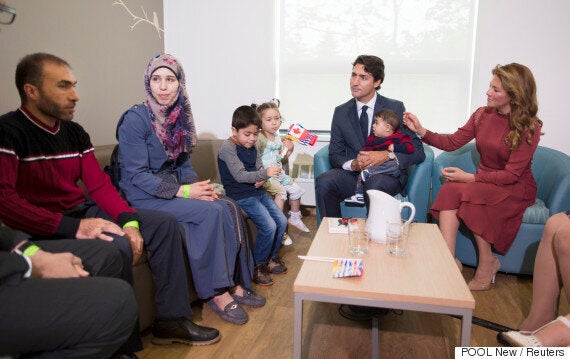 It's a change that affects smaller sponsor groups. Larger groups called sponsorship agreement holders, will be able to apply to support up to 7,500 refugees in the new year.
Lariviere explained there are more than 45,000 refugees from all parts of the world who are currently waiting for their applications to be processed by Canadian officials.
"Some have been waiting for years," she said.
Nearly 40,000 Syrian refugees have been settled in Canada as of Jan. 2, according to government data.
IRCC said the 2017 targets are noticeably lower because there were additional resources and special measures put in place last year to fulfill a promise Prime Minister Justin Trudeau pledged during the 2015 election campaign.
"This effort was an exceptional and time-limited situation which required extraordinary measures in order to resettle 25,000 Syrian refugees in roughly 100 days," Lariviere said.
"Our goal is to eliminate the backlog by 2019 and reduce wait times for new applications to about 12 months."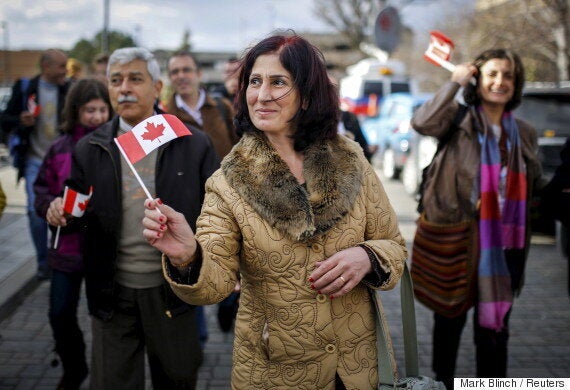 And beyond the private sponsorship application cap, the department will also undergo a change of leadership.
Trudeau announced this week that Ahmed Hussen, a former Somali refugee, will replace longtime Liberal MP John McCallum as immigration minister.
Frustration from some private sponsors
Jeremy Gans is a Toronto-based documentary filmmaker and writer is part of a private sponsorship group supporting a newly arrived Syrian family of six.
He told HuffPost his group had raised enough money to take in a family at the beginning of 2016, but their application got snagged in processing delays. From application submission to family's arrival in Canada, the process stretched over 14 months.
"In the grand scheme of things, is it a big deal? No ... we consider ourselves quite lucky."
The delay with their application stemmed from the group being matched with a family who wasn't travel-ready. After being caught in "bureaucratic limbo," the sponsor group was eventually reassigned another family.
Gan is empathetic with the government's decision to cap its intake of private sponsorship applications this year.
"I kind of get it. It's really hard to bring in 25,000 refugees," he said. "In the grand scheme of things, is it a big deal? No. Our family arrived on Dec. 27 and they're — we consider ourselves quite lucky. They're lovely."
In Quebec, applications to resettle Syrian refugees there are handled through the provincial system. But officials aren't capping applications for 2017, they're halting them altogether.
Earlier this week, Quebec's Immigration Minister Kathleen Weil announced a temporary suspension of private sponsorship applications to support Syrian refugee resettlement. She cited a backlog due to a "large inventory" and long processing times.
"We will continue to respect our humanitarian commitment by welcoming refugees from all origins, in accordance with the Quebec immigration plan for 2017 and our ability to welcome refugees," she said in a statement.
The province says the current backlog means an application received this year would not be processed until 2019.
There are more than 10,000 applications in Quebec's system in various stages of processing.
Quebec's temporary suspension will take effect on Jan. 27. All requests received before this day will be processed, Weil said.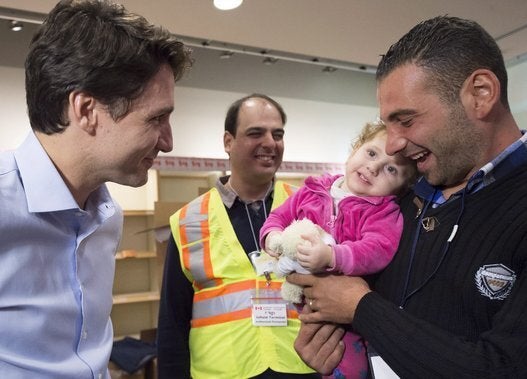 Trudeau Greets Syrian Refugees