Canada's economy emerged fairly strongly in the fourth quarter of 2015, despite projections of zero growth.
And for that, you can thank real estate.
Data released by Statistics Canada on Monday shows the country's gross domestic product (GDP) growing by 0.8 per cent in the fourth quarter. Canada's total annual GDP growth was 1.2 per cent.
Housing accounted for a $7.4 billion increase in GDP — about half of Canada's economic growth in 2015, the agency said.
GDP measures economic activity within a specific time period. It is a simple method for determining a country's economic health.
When GDP is positive, that means an economy is growing. When it's negative, that means an economy is shrinking, or contracting.
Real estate GDP grows steadily from month after month, while other industries, such as manufacturing, oil and gas, tend to fluctuate.
Most of the real estate GDP had to do with "imputed rent," University of Calgary economics professor Trevor Tombe told The Huffington Post Canada.
It's a concept that involves calculating how much it would cost to rent out an owner-occupied property.
Imputed rent accounted for just over $4 billion in real estate GDP, Tombe said, and much of Canada's overall GDP growth.
Agriculture followed second to real estate after generating around $3 billion in GDP, followed by finance and insurance at just over $2 billion.
While manufacturing saw heavy economic activity relative to other industries, it also experienced negative growth of approximately $2 billion on the year.
The very fact that the economy managed to grow over the course of 2015 demonstrates just how essential real estate is — but it's also an observation making some analysts uneasy.
"It is concerning to see that degree of concentration coming from one sector," TD Bank economist Brian DePratto told Bloomberg in January.
"This underscores the importance of real estate to Canadian growth, and also reinforces how key of a risk the real estate sector is for the Canadian economy."
Prior to that, the Bank of Canada said housing could be overvalued by as much as 30 per cent.
Fitch predicted that rising prices in Canadian housing markets in the last decade will eventually abate, "with modest declines to follow."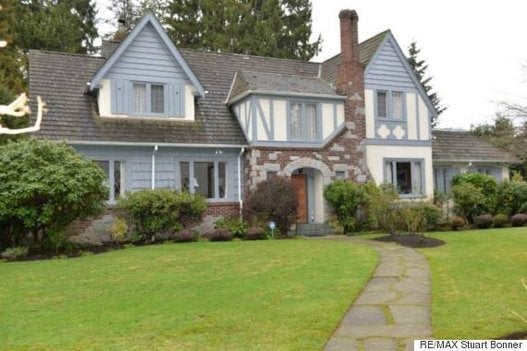 Craziest Vancouver Real Estate Stories Of 2015