The Trump era has fuelled widespread anti-immigration and anti-refugee sentiment that has infiltrated public discourse in Canada. Recent headlines raise a red flag and I am not convinced Canada is preparing to do much better through its current immigration policies.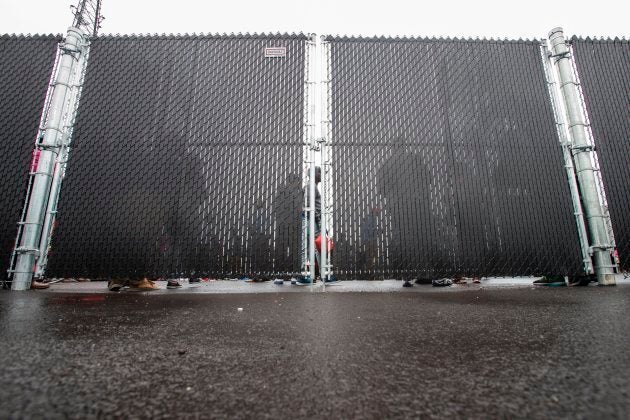 Last week, the CBC reported on an internal email from the Canadian Border Services Agency (CBSA) which exposed plans to set a deportation quota that would increase removals of failed refugee claimants and other foreign nationals "not welcome in this country" by 25 to 35 per cent. This decision is likely a response to the delicate political climate surrounding this issue and, apparently, 10,000 is the magic removals number.
Canadians should be concerned that the CBSA plans to deport this arbitrary number of people annually who are deemed "unwelcome" in Canada for two reasons.
First, according to CBSA statistics, most of those awaiting deportation are failed refugee claimants. The CBSA will prioritize removing asylum seekers who crossed the border from the U.S. since Trump began his "war on immigrants" and asylum seekers. It is important to note that establishing a successful refugee claim is very difficult and many of these failed cases still involve people who are fleeing countries in conflict and other dangerous circumstances.
It should be cause for alarm that there is no legal requirement for external review of these cases.
Second, the agency that will overlook and aim to fulfill an arbitrary deportations target has zero external oversight. Since 2000, at least 14 people have died in CBSA custody. It should be cause for alarm that there is no legal requirement for external review of these cases. Instituting a removals quota for an agency without external oversight risks that cases will not be decided based on their specifics, causing vulnerable people to be sent back to precarious circumstances.
Last week, Minister Immigration Minister Ahmed Hussen launched a pro-immigration campaign to "communicate" the benefits of immigration. If Canada wants to maintain its reputation as a safe and prosperous country of refuge, we cannot knowingly allow an agency without an external oversight mechanism to operate with deportation targets.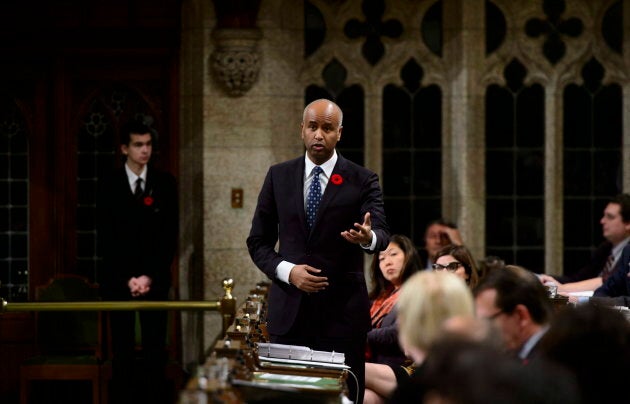 While I applaud the Liberal government's recent announcement to accept 40,000 more immigrants annually beginning in 2021, the majority of these new immigrants, roughly 72 per cent, will be accepted under economic programs. Encouraging the CBSA to meet a deportations target while simultaneously raising economic immigration targets sounds a lot like "we'll let you in as long as we know it'll pay off for us."
CBSA fulfills a gatekeeping function for Canada and carries out deportation orders for numerous reasons, including when an individual cannot fulfill the requirements of a refugee claim. In order to ensure a fair system, it is crucial that decision-making bodies are not obligated to remove vulnerable people to fulfill arbitrary targets. The CBSA has an incredible degree of power and its discretion should face a reciprocal amount of oversight.
There are benefits to being a more welcoming country.
As an ally and witness to the efforts of hard working newcomers, I want to respond to those who celebrate deportation targets and would welcome a closed border.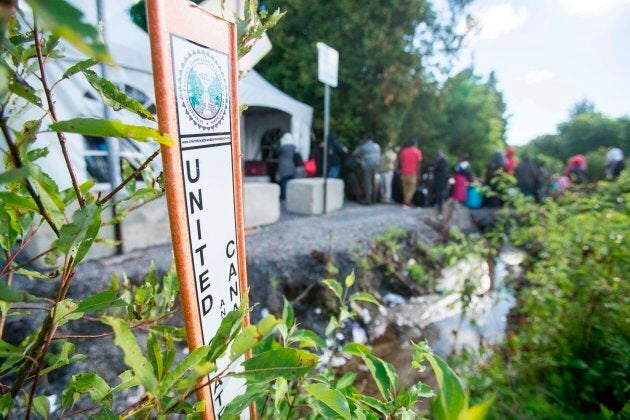 These are relatively small numbers, and there are benefits to being a more welcoming country. As the baby boomer population ages, immigrants and refugees contribute to the economy by providing labour, paying taxes, and spending on goods and services. Asylum seekers have the legal right to cross the border and enter Canada to make a refugee claim. While irregular, it is not illegal. In fact, Canada has signed international agreements which obliges the government to protect refugees.
Let us also remember that we are living as guests on "our" great land. The Canada we know today is the unceded and traditional territories of numerous Indigenous nations. This country has been settled by more than 17 million immigrants since Confederation in 1867. It has been a land of refuge for so many people, and by increasing policies that promote exclusion without safeguards or favour certain individuals based solely on economic targets, we forget that modern-day Canada is a country founded by immigrants.
I call on the federal government to introduce CBSA oversight and eliminate deportation quotas. To move ahead with the current plan will perpetuate a system that is inherently unfair and will inevitably conflict with Canadian values of equality and diversity.
Have you been affected personally by this or another issue? Share your story on HuffPost Canada blogs. We feature the best of Canadian opinion and perspectives. Find out how to contribute here.