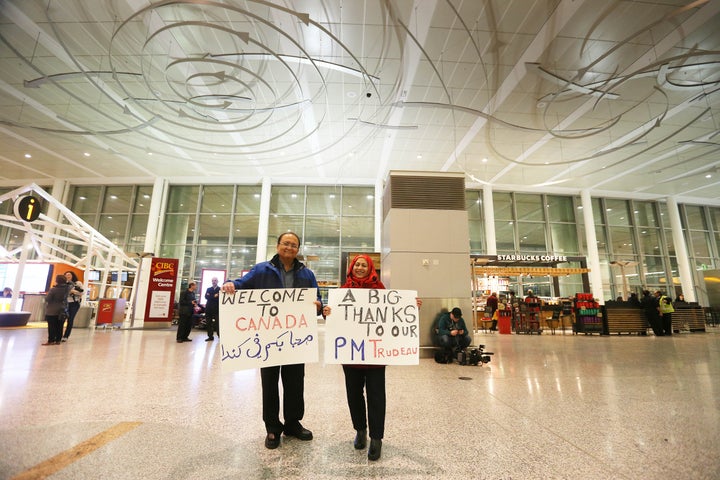 Canada's refugee policy is world class, and the big secret behind its success is its private sponsorship program, according to a former Toronto mayor.
"I think at the end of the day the absolute brilliance of the Canadian refugee program is that it relies on private groups to support the refugees and integrate them into Canadian society," John Sewell, who helped resettle tens of thousands of people in the city decades ago, told The Huffington Post Canada in an interview.
"No other country has this kind of program," he said. "It's absolutely brilliant."
In the late 1970s, the federal government began to feel pressure to increase its intake of Indochinese refugees uprooted by the Vietnam War.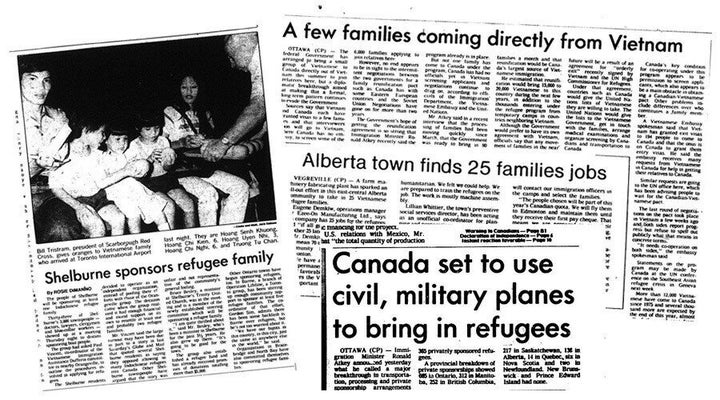 It was around this time, in 1978, when Canada's private sponsorships program launched. Since then, citizen groups have fundraised millions to support refugee families both financially and emotionally for upwards to a year.
The program has helped resettle over 200,000 refugees across the country.
Over three million people were displaced by the Vietnam War by the time it ended in 1975. Some fled to refugee camps in Hong Kong, Malaysia, and Thailand, while others sought asylum in Australia, U.S. and Canada. Dubbed the Indochina refugee crisis, a high number of drownings in the South China Sea catalyzed humanitarian response
"In the time we have been together this afternoon, approximately 250 Vietnamese boat people have drowned … and time surely has come now for more action and less talk," Ian Stanley of World Vision Canada said at a July 1979 Toronto rally, as quoted in The Globe and Mail.
As mayor from 1978 to 1980, Sewell was at that summer's rally that brought hundreds to city hall to shore up support for refugees. He explained his top priority was for officials to come up with a plan to "immediately" integrate refugees as soon as they arrived.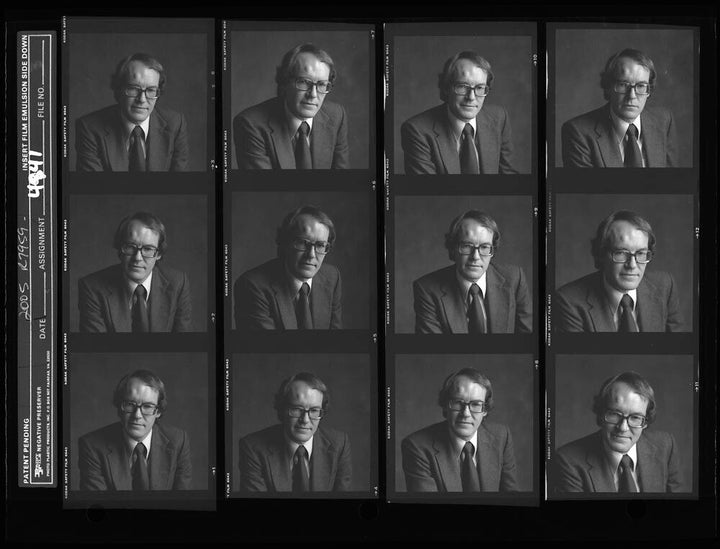 He said he felt trepidatious about clashes between locals, fuelled by stereotypes about the war, and refugees from "fundamentally different" cultures.
"A lot of people supported the Vietnam War and therefore you wondered whether they were going to support people from Vietnam and that area," he said, reflecting on his worry at the time.
But that apprehension melted away as more people banded together to sponsor refugees. In 1979, Toronto welcomed approximately 33,000 Indochinese refugees into the city.
'Concerned' about government sponsorships
Now at 75, Sewell says current proposals to settle government-sponsored refugees in temporary housing — equipped to accommodate anywhere between 300 to 3,000 people for up to three months — is problematic.
Last month, the Liberal government announced its intention to resettle 25,000 Syrian refugees by the end of February. To accommodate the 15,000 government-sponsored refugees who make up that number, Public Works has been tasked to come up with a list of possible sites for temporary refugee housing.
Defence Minister Harjit Sajjan has said Canadian military bases in Ontario and Quebec have the capacity to house up to 6,000 people in "interim lodging facilities."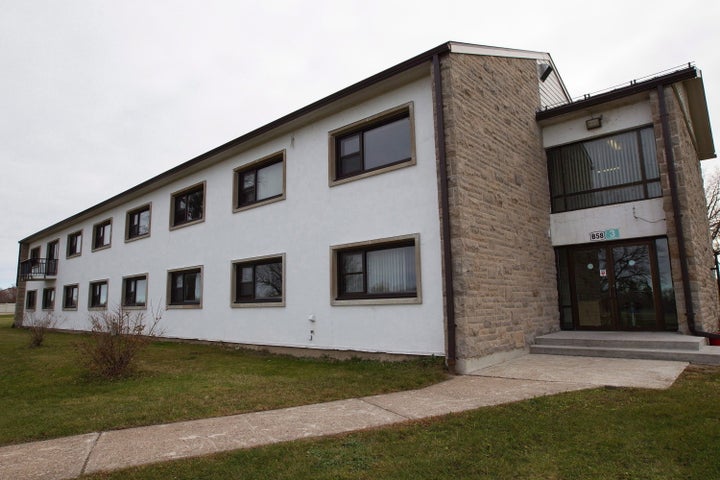 But Sewell says putting refugees in "a sort of holding arrangement" is inappropriate and complicates efforts to integrate them into communities.
"I'm very concerned that the government is in fact, going to be putting them in basically refugee camps here in Canada," he said, also criticizing other countries' refugee programs for putting newcomers in a position where they're too reliant on government for support and integration.
Officials should instead be encouraging more private sponsorships by giving money to sponsorship groups instead of spending it on temporary housing and extra government services, Sewell suggested
* * *
The success of Canada's private sponsorship program for refugees was highlighted in a 2007 report. Its conclusion was clear: privately-sponsored refugees end up supporting themselves more quickly than those who are government-sponsored.
And the world paid attention. In the U.S., Soviet Jews and Cubans were the benefactors of private refugee sponsorships before they were replaced by a hybrid government process. Australia, meanwhile, launched its own private sponsorships pilot program two years ago.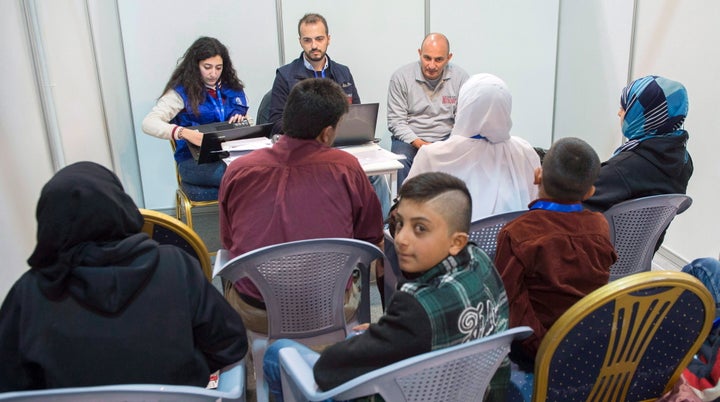 The Indochina refugee crisis 35 years ago prompted Sewell to help form Operation Lifeline. The grassroots group helped to bring 60,000 refugees who fled war-ravaged Vietnam into Canada — 32 per cent of whom settled in Toronto.
But that was a different time, a different humanitarian crisis unfolding before an international audience.
Sewell is now part of two groups looking to sponsor Syrian refugee families. With help from the Rosedale United Church, Sewell and his wife Liz Rykert brought a dozen of their neighbours together to form the Hillcrest Sponsorship Group, named after the elementary school on their Annex neighbourhood street.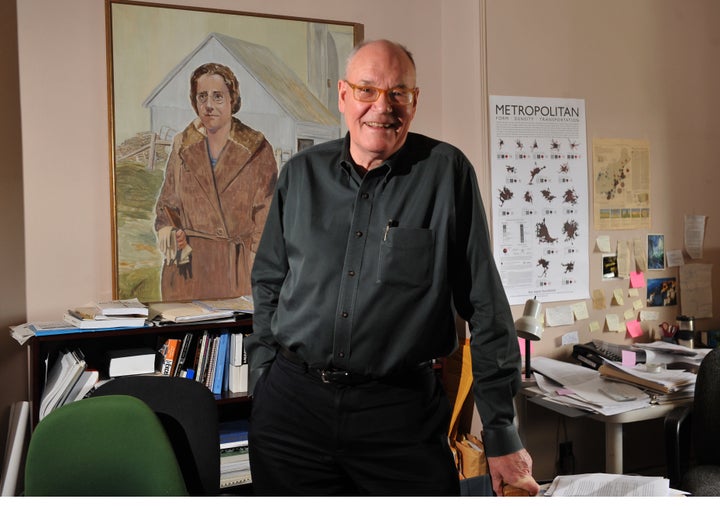 Though they're still in the dark on the identities of the five members of the refugee family, let alone when they will arrive, the group has raised over $40,000 to sponsor them for a year.
And in an example of how help can come from anywhere and from anyone, Sewell said members of his dog-walking group have also pledged to contribute $3,636.36 each to privately sponsor a family of their own.
While no one knows the details of the refugees who are arriving, Sewell does know one thing.
"If there are young boys, someone is going to take them to a hockey game," he said with a laugh.
Though it's been over three decades since Toronto has seen a great wave of refugeess, the former mayor says the city's "let's do what we can" approach hasn't changed one bit.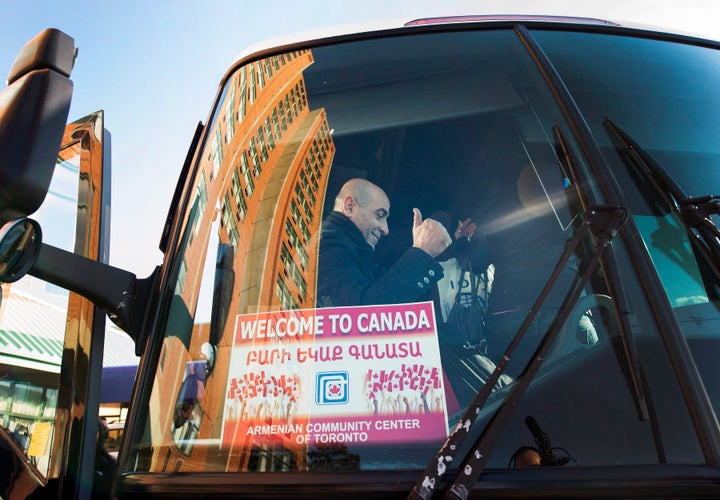 Immigration Minister John McCallum announced at a press conference Wednesday that the next planeload of Syrian refugees — mostly government-sponsored — will arrive in Toronto from Beirut on Friday.
When asked by a reporter if Canada is becoming Germany — referencing that country's intake of one million refugees — the longtime Liberal replied, "Well, certainly in a smaller way."
And Sewell can't hide his excitement and pride over not only being a refugee sponsor, but also seeing so many private sponsorship groups stepping forward to help other families, again.
"The idea of actually linking a family with real Canadians — who are responsible for them… It's going to be extraordinary," he said.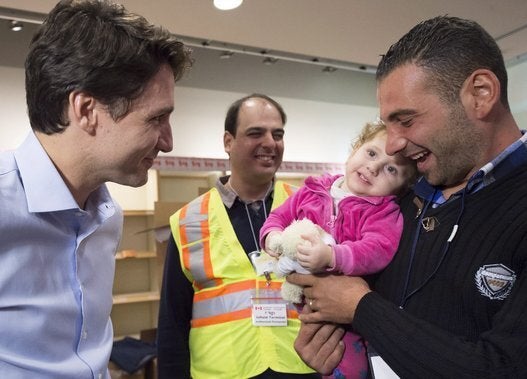 Trudeau Greets Syrian Refugees