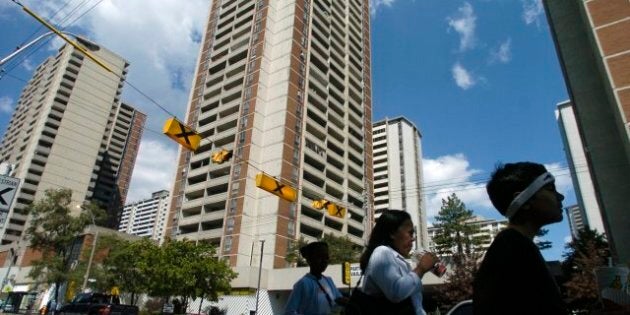 With owner-occupied housing experiencing a massive boom over the past decade, developers have started to ignore the rental market in favour of more profitable condo buildings, the report says.
The result is that the supply of rental housing hasn't kept up with demand. Even though one-third of Canadians rent their homes, only 10 per cent of new builds over the past decade were for rental purposes.
The FCM report singles out Vancouver as a particularly acute example of a troubled rental market. The city estimates it needs 1,070 new rental units per year to keep up with demand, while only 385 per year have been built, on average, in recent years.
As a result of this sort of imbalance, rental price hikes are far outstripping income growth, and cutting into renters' standard of living, the report says.
Making things worse is the trend among building owners to convert apartments to condos, resulting in a shrinking supply of apartments in some markets.
"Cities are seeing an overall decline in rental units where the trend is to convert apartment buildings to condominiums, instead of building new condominiums. Condominium rental prices are consistently higher than apartment rents in cities in CMHC rental market survey including Toronto, Ottawa, Calgary and Vancouver," the report states.
While a healthy apartment vacancy rate is considered to be around three per cent, more than half the cities surveyed by the FCM had vacancy rates below two per cent.
"The fundamentals that supported growth in home ownership -- declining mortgage rates, extended mortgage terms, low down payments, and a strong economic outlook -- have ended," the report says.
With fewer people able to afford mortgages under the stricter new rules, more people will be headed into the rental market, driving even more upward pressure on rental rates, the report argues.
The FCM proposes a number of policy options to address the rental housing crunch, including changing the tax code to make apartment development more profitable, and conversion to condos less profitable.
It also recommends setting up low-interest loans to finance the construction of rental housing, and energy efficiency policies that could bring down the cost of rental housing.
With the owner-occupied housing market softening, building new rental units would also be a way to reduce the economic impact of lost jobs in real estate and construction, the FCM argues.
"Renewed investment in rental housing is crucial to protect Canada's economic recovery," FCM President Karen Leibovici said in a statement. "It will create new construction jobs, give cash-strapped Canadians more affordable housing options, and ease pressure on the home-ownership market where mortgages account for 68 per cent of skyrocketing household debt."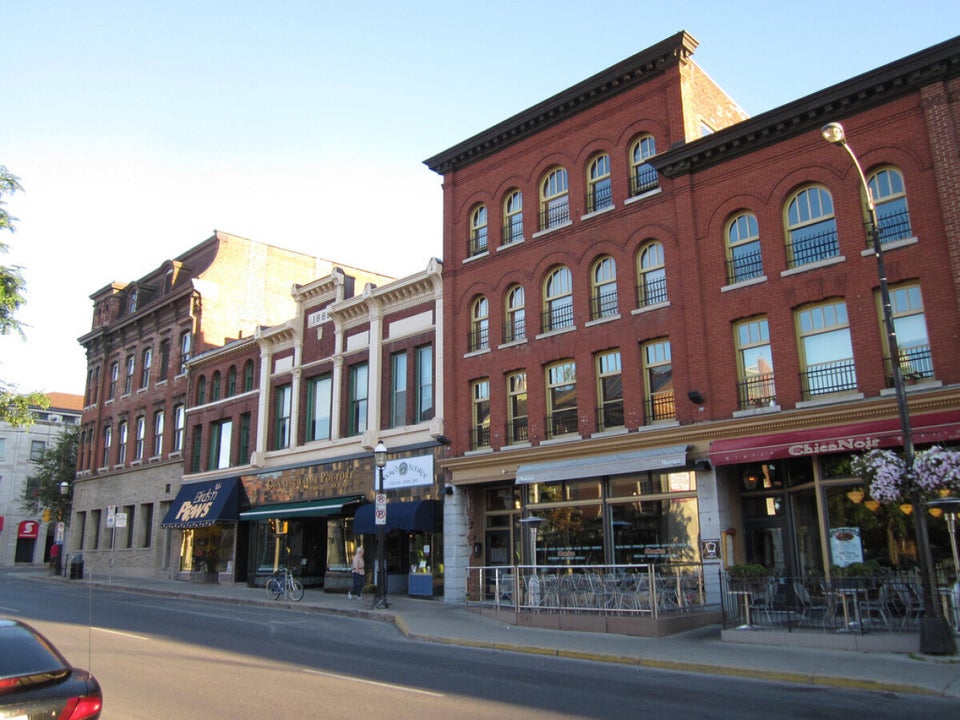 The 10 Most Expensive Cities To Rent In Canada