As 2016 approaches, Canadians may be seeking new careers, new haunts, and new communities.
But how much does it cost to rent in another Canadian city? Rentseeker has some answers.
The Canadian website that advertises rentals in various cities has published a new infographic showing just how much it costs to rent across the country. It's the second time this year that the website has released such a graphic.
Rentseeker came up with its numbers by looking at data from Canada Mortgage and Housing Corp. (CMHC) and its own site. And some of the numbers may surprise prospective renters.
While Vancouver is often recognized as Canada's most expensive city in which to buy real estate, that isn't always the case for renting. The average monthly rental rate for a one-bedroom apartment there is $1,079, while in Toronto, it's $1,103.
That's also cheaper than cities including Calgary ($1,122), Markham ($1,092), Richmond Hill/Vaughan/King ($1,148) and Burlington ($1,126), according to Rentseeker.
Here's the infographic showing how much it costs to rent across Canada. Specific rates are also outlined below it:

Richmond Hill/Vaughan/King
*The average rate for three-bedroom apartments in Chatham-Kent appears lower than that for two-bedroom units because the latter see more turnover, Rentseeker confirmed.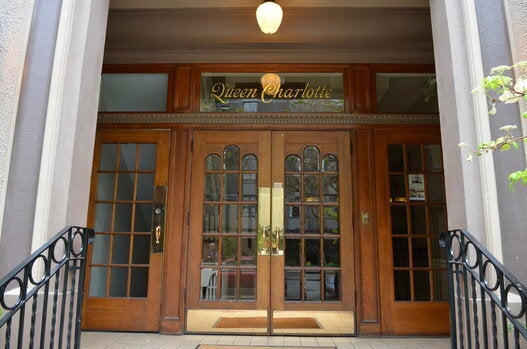 Queen Charlotte Apartments Vancouver Heritage Building