Canadian house prices would drop 26 per cent on average if oil fell to $35 a barrel and stayed there for five years, says the CEO of Canada Mortgage and Housing Corp.
Evan Siddall made the comment at an event in New York on Monday, where he shared with his audience the results of "stress tests" the CMHC ran on Canada's housing markets.
In this scenario — $35 oil leading to a 26-per-cent house price decline — unemployment would rise to 12 per cent, Siddall said, as quoted at Bloomberg.
Most analysts today see little chance of a return to $100-per-barrel oil prices anytime soon, but few are forecasting prices to hit $35 and stay there for five years. The parliamentary budget office recently forecast oil prices would rise slowly over the next five years, to US$59 a barrel.
Crude oil prices, 2005-present (USD)
CMHC stress-tested four other scenarios, and the harshest involved a five-year run of deflation around the world. In that "worst-case" scenario, Canadian house prices would fall 44 per cent, and unemployment would rise to 16 per cent.
Many market observers have grown concerned about house prices in Canada, which they say have grown so high that the market is at risk of a correction.
Some analysts say years of rock-bottom mortgage rates are essentially the one thing holding up the market, and they warn of falling prices if and when interest rates rise.
A CMHC report earlier this fall found overvaluation in 11 of 15 housing markets it looked at. The agency singled out Toronto as being particularly at risk of a correction.
But Siddall said the unemployment rate is a better indicator than interest rates of where the housing market is headed, because job losses can lead people to sell their homes or default on their payments.
He said Canadians' high debt levels make them more "vulnerable" to an economic downturn, according to the CBC.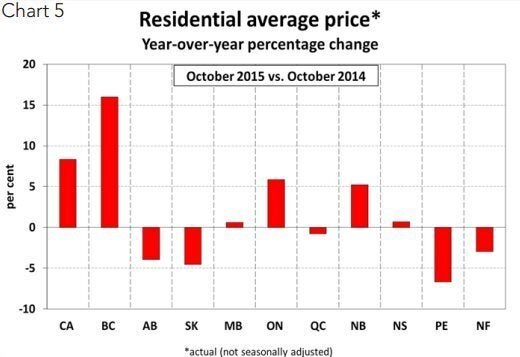 But growing house prices have largely become a story of Toronto and Vancouver, with prices in other markets stagnating or even falling.
Greater Toronto house prices were up 10.33 per cent from a year earlier in October, while prices in Vancouver have risen 15.33 per cent in the past year.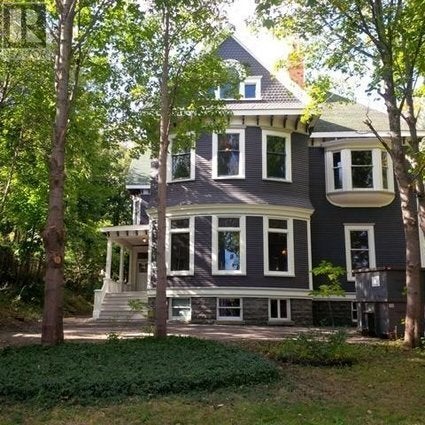 Most Expensive Homes For Sale In Canada, October 2015