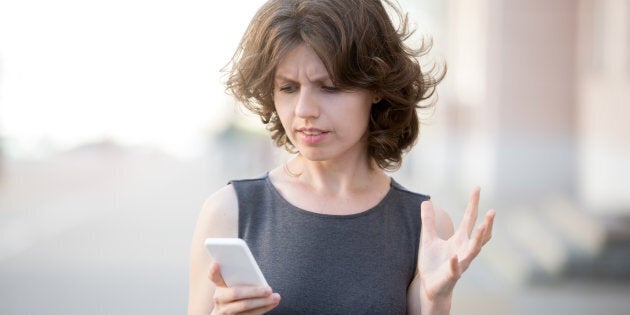 Look up "oligopoly" online, and you'll find Canada's big three wireless companies. Pretty much literally.
Reddit user jjayoyj hit a nerve on social media with a screencap showing Investopedia's definition of "oligopoly," which uses Canada's three major wireless players — Bell, Rogers and Telus — as its prime example.

"Canadians are conscious of this oligopolistic market structure and often lump the three together as 'Robelus,' as though they were indistinguishable," Investopedia notes.
It goes on to note that oligopolies have a great deal of power to set prices in their market, and that, oftentimes, all members of an oligopoly will raise prices at once, and to the same level. Well we have certainly seen that among Canada's wireless companies.
The days of Canada's three-player oligopoly could be numbered. Shaw Communications, which recently bought Wind Mobile, appears to be on a path to form the country's fourth major wireless player.
According to news reports, the company has trademarked the name "Shaw Mobile," "Shaw Mobility" and "Shaw Wireless" with the Canadian Intellectual Property Office.
"Shaw's rise to become one of the Big Four in Western Canada and Ontario is a matter of 'when', not 'if'," Barclays analyst Phillip Huang wrote recently, as quoted at the Financial Post.
If that were to happen, Canadians could see wireless prices come down considerably. As HuffPost Canada has reported before, provinces which have four major players, rather than three, enjoy considerably lower wireless prices.
Not the only country with an oligopoly — or worse
Although "Robelus" may be a textbook definition of an oligopoly, it's hardly the only one. In fact, the wireless industry worldwide is dominated by oligopolies, as in Canada, the U.S. or Australia, or duopolies like in the Philippines, or even near-monopolies like in Switzerland, where one company — Swisscom —controls 60 per cent of the mobile communications market.
So could it be worse? You bet.