The CN Tower might not be so lonely in the sky if developers have their way.
London-based architecture firm Foster + Partners on Thursday revealed plans for "The One," a residential tower standing 80 storeys at the confluence of Yonge and Bloor Streets in Toronto.
If built, the 318-metre tower would be Canada's tallest building.
But it wouldn't be the tallest structure. The CN Tower stands 553 metres and Sudbury, Ont.'s Inco Superstack stands at 380 metres tall.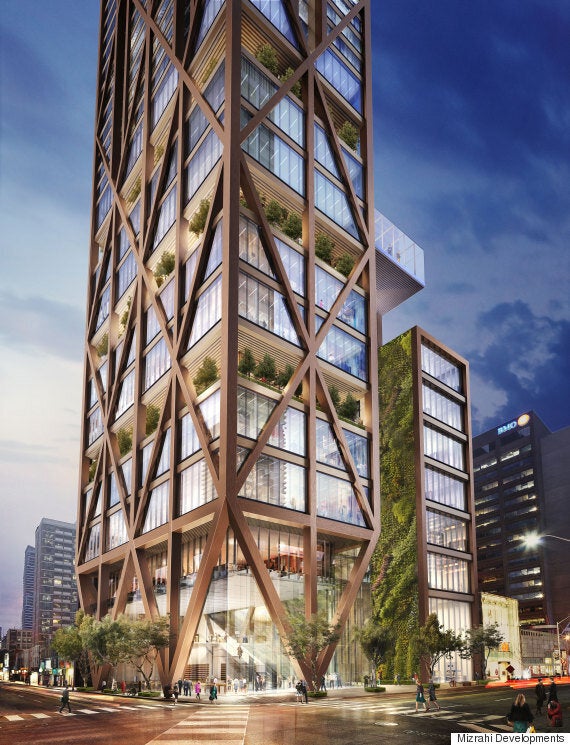 The project is being pushed by prominent developer Sam Mizrahi of Mizrahi Developments, and it's slated for the site of the former Stollery's department store, which stood for 114 years at the southwest corner of the busy Toronto intersection.
The One would have nine levels of retail, restaurants and cafes built around a 60-metre atrium, according to a news release from architects Foster + Partners.
It would also have an urban room located two storeys above street level, apartments that can be accessed through a glass bridge at the 12th level, as well as winter gardens and "panoramic city views," the firm said.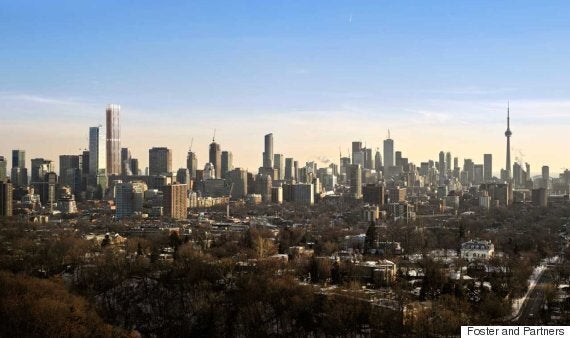 "The One," at left, would be Canada's tallest building. Photo via Foster + Partners.
The building would also be linked up with with Toronto's PATH network, an underground network of pedestrian walkways, and would have direct access to the Bloor-Yonge TTC station.
"We have an incredible opportunity for the city to do something that's incredible and puts Toronto on an international map."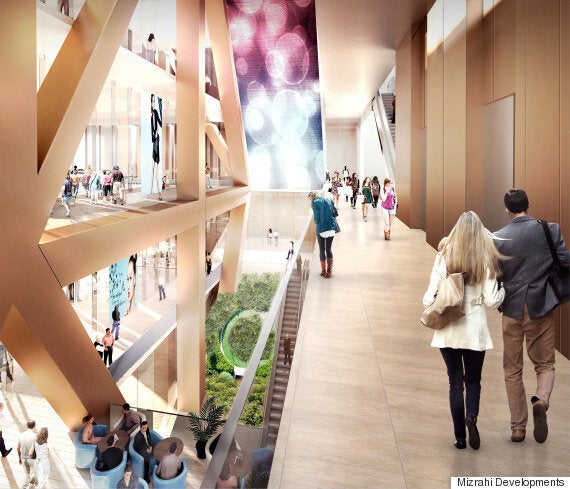 The project enjoyed a warm reception when presented at the Park Hyatt on Wednesday night, John Caliendo, co-president of the ABC Residents Association, told The Toronto Star.
"I like the design," he said. "There's no question of that."
While the proposed building has some excited, the site requires approval by Toronto city hall's planning department. No application has yet been made.
Ward 27 Coun. Kristyn Wong-Tam previously tried to have the old Stollery's location declared a heritage site, but there wasn't enough time before the building was torn down in January.
She told CP24 that the project, while "striking," needs to be studied for traffic, wind impacts and other matters.
"I am not against it nor am I for it," Wong-Tam said. "There is just simply nothing for us to review."
Foster + Partners, which was founded by architect Norman Foster, has carried out major projects such as London's Gherkin building and the restoration of Germany's Reichstag (parliament).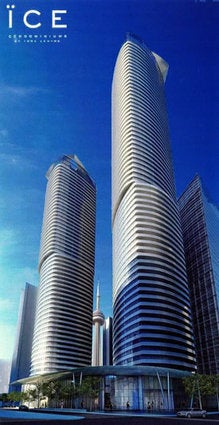 Canada's Tallest Completed Structures