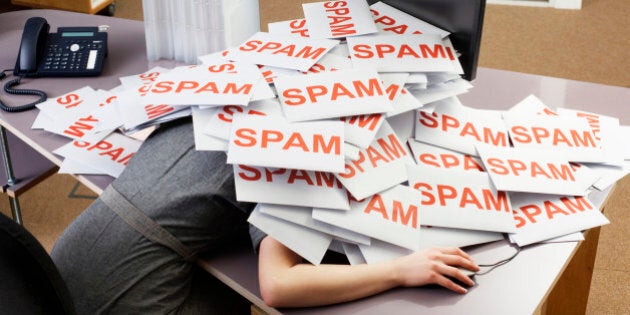 Everybody hates spam. It's as welcome as a sudden downpour on a sunny day and tele-marketing calls that come in just as you sit down for dinner. So I don't think that anyone would disagree that something had to be done to protect Canadians against spam. It's called Canada's Anti-Spam Law (CAS) and Phase 1 comes into effect July 1, 2014.
Unfortunately, while CASL is unlikely to do much to stop career spammers who know how to game the system, it is likely to hurt legitimate businesses...especially small business owners. How? By adding red tape, complexity and yes, the amount of money that must be spent to demonstrate that one has permission to stay in touch with clients and colleagues.
First of all, the penalties are hefty. The maximum fine per violation is $1 million for an individual and $10 million for a business. This is enough to wipe out any small business.
Secondly, businesses can only send commercial electronic messages if they obtain consent, can prove that they have obtained consent, provide identification information including a physical address and include an unsubscribe mechanism.
The onus is on businesses to prove that they have consent to communicate with e-mail recipients, text messages and even private social media messages that are commercial in nature. The notion of consent is tricky. There are two types of consent: explicit and implied. Explicit consent must be provided through an opt-in not opt-out process. This part of the Act is most onerous as there is no provision to grandfather existing contacts and e-lists.
For a business, this means that the safest way to meet the requirements for proving consent is to use an e-mail management tool. That is the only way to prove when and how consent was obtained. There are some free services but as a mailing list grows, there will be a need to "pay-to-play".
Even if a business has an existing e-list on an e-mail management platform to which it imported contacts from a manual list, there is no simple way to re-confirm permission. Instead, businesses must go through the cumbersome process of:
exporting the e-list
unsubscribing all subscribers or creating a brand new e-list
sending a manual e-mail to all current list owners and ask them to sign up again
sending a reminder e-mail manually as open and click rates for e-list are notoriously low
Let's face it. People are busy. Unless someone has an immediate need for a company's products or services, opening a re-confirmation e-mail, clicking on a link to re-subscribe, and then another link to confirm subscription is not going to be a priority.
As a result, businesses will find the contact lists that they have spent years cultivating decimated overnight on July 1.
Without documented permission via an e-mail management platform, implied permission kicks in. Businesses can only communicate with recipients for six months after they have requested information or a quote. Implied consent as in an existing business relationship expires after two years. It is no secret that some individuals and businesses have scaled back on spending since the economic downturn of 2008. So, even if a business had a relationship with a steady client and they have continued to communicate via e-mail during a period of cutbacks, this will not meet the "two-year period since the last business transaction" requirement.
The requirement for a physical address is also problematic. To meet this requirement, home-based businesses that want to protect their privacy will have to spend money to provide an alternative such as a P.O. Box.
In short, to meet the requirements of CASL, more red tape and additional expenditures will be imposed on small businesses. The result will either be to take a hit in terms of erosion of profits or to pass the costs of compliance on to the customer by increasing pricing.
Something has to be done about spam but surely there must be a way to crack down on spammers without interfering with legitimate businesses maintaining contact with existing clients and prospects who have reached out to them to request information about their services. It appears that the impact on business has not really been thought through in formulating CASL. It is legitimate businesses that will be forced to live with the consequences while career spammers continue on their merry way.
Anne Thornley-Brown, M.B.A., is a team building facilitator and management consultant. Anne is the President of Executive Oasis International, a Toronto team building firm specializing in team building retreats, executive retreats, and facilitated business team building.
Executive Oasis International has served corporate clients from 16 countries in North America, the Caribbean, the Middle East, Africa, and Asia.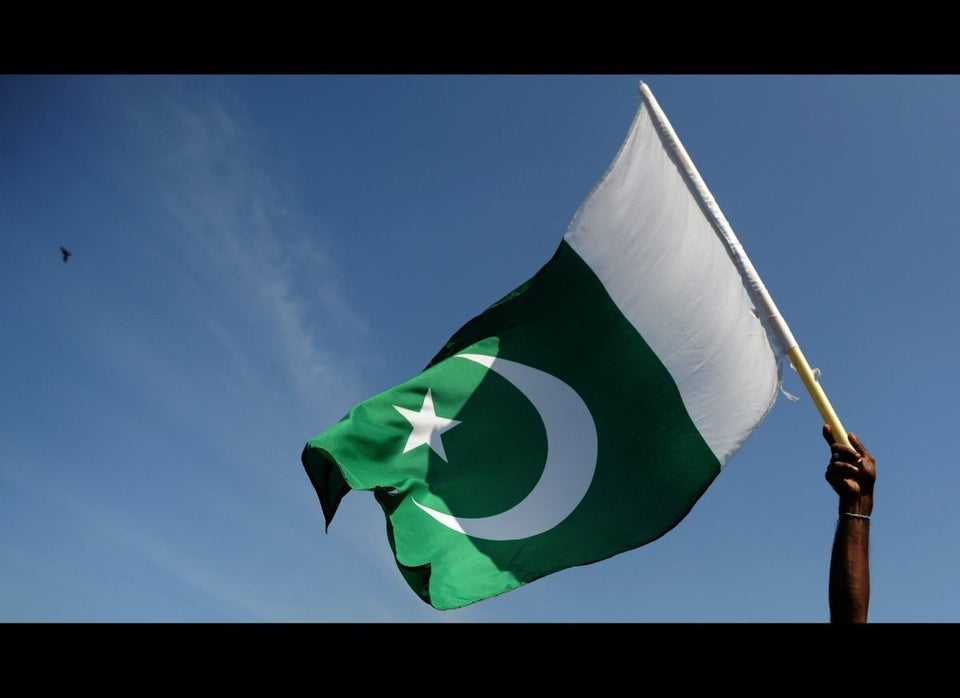 Top 9 Spam-Sending Countries