It may be the first day of spring across Canada, but "don't write the obituary on winter quite yet," says Environment Canada's top climatologist.
Senior climatologist David Phillips says Western Canadians, already feeling down after a harsh winter season, will continue to see more cold temperatures and snow "probably for another month or so."
"Spring will eventually get here, although it may just not come when we want it," he told The Huffington Post Canada.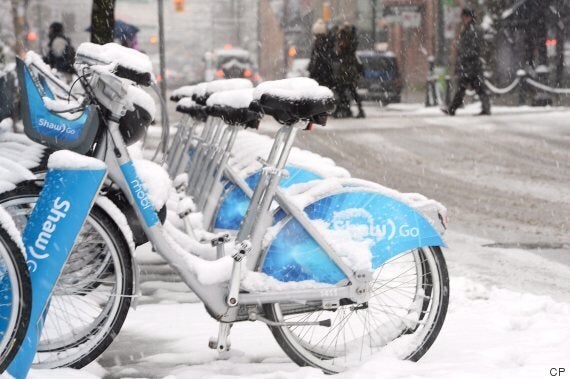 Winter hit Western Canada particularly hard this year, Phillips said. With parts of B.C. experiencing its coldest and snowiest winter in 25 years, and Southern Alberta, Saskatchewan and Manitoba grappling with deep cold spells and plenty of snow.
Phillips said Alberta and B.C. will be a bit behind to warming up to spring, and likely won't see big temperature gains until May.
But, Eastern Canada — especially Ontario, Quebec and the Maritimes — can look forward to a "warmer than normal" spring.
In Southern Saskatchewan and Manitoba "it could go either way," he said.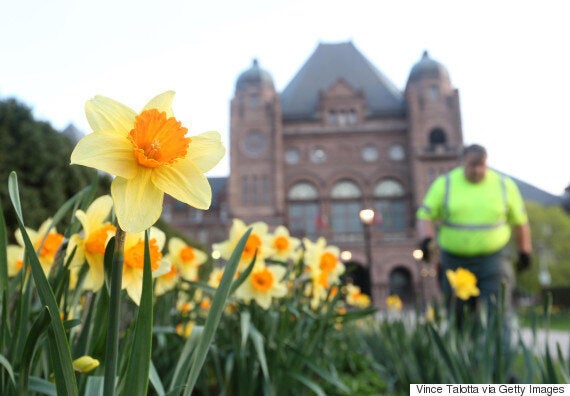 The only place that will see colder-than-usual spring temperatures is Newfoundland and Labrador.
However, Phillips said warmer temperature patterns forecast for most of the country "won't be seen every day."
After all, he notes, most places in Canada record anywhere from 10 to 30 per cent of their snowfall each year after March 30.
Toronto, he said, is a good example — last year the city saw more snow in April than any other month.
"Spring will eventually get here, although it may just not come when we want it."
"In Canada, we don't ever go from slush to sweat overnight," he advised, "so, leave those snow shovels and winter coats out until the May long weekend."
Despite the typical, and sometimes unexpected, temperature fluctuations that will continue over the spring across the country, Phillips said just the thought of nicer weather can be psychologically positive.
"It's at least uplifting to know we're in another warm season," he said, adding as the daylight hours get longer a cold day can still feel much warmer than it would in the dead of winter.