Canadian hockey fans are salivating at the possibility of an all-Canadian match-up in this year's Stanley Cup final. At this stage, it's possible that the Ottawa Senators and the Edmonton Oilers could be the last two teams standing (or should I say, skating) in the battle for Lord Stanley's mug.
That's a lovely thought which should warm the heart of any true Canadian. And here's why it isn't going to happen.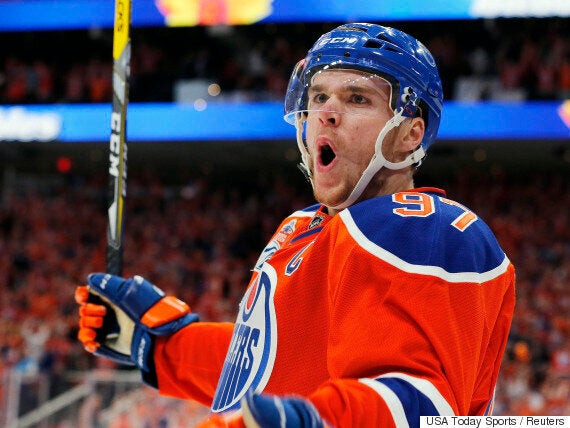 After all, a Canadian-based team hasn't won the Cup since Montreal captured it in 1993. In fact, no Canadian team has even made it to the finals since Vancouver accomplished the feat in 2011. And the last all-Canadian final? That was in 1989 when Calgary defeated Montreal.
Reason number one we won't be seeing an Ottawa-Edmonton final: mathematics. There are 30 National Hockey League teams, but only seven are based in Canada. Thus, in any given year, just based on pure statistics, there's a less than one in four chance a Canadian team will win the Cup.
The odds against two Canadian teams facing off this June are even longer, way longer. The combination of 30 teams taken two at a time yields 435 different match-ups, of which Ottawa versus Edmonton comprises one solitary possibility. Even considering that the league has two conferences and four divisions so that many of those match-ups can't happen, the odds are still pretty long.
Now, I can hear some folks saying: "Well, what about this year when we're already down to eight teams?" That's great, but don't get your hopes up since there's still only a small chance you'll see your desired match-up.
Ottawa vs. Edmonton? Dream on.
But then there's also reason number two: American teams often have the advantage of a bigger market and almost always have the advantage of a much stronger dollar. When a team is in a bigger market, it can derive more revenue. And when a team is located south of the border, a U. S. dollar budget gives it an automatic gross-up of a third.
Canadian-based teams are starting from a weaker position right from the start. They can't generate as much revenue and what revenue they do generate is in Canadian dollars. And when it comes to salary expense, not surprisingly, their players demand to be paid in American greenbacks.
Reason number three, however, is probably the most important one: the NHL and their diminutive doyen Gary Bettman don't want Canadian teams in the playoffs. Heck, they don't even really want Canadian teams at all, especially the small-market ones.
The league has been chasing an American audience for decades now in what appears to be a fruitless attempt to put hockey on a par with football, baseball and basketball in the American pro sports pantheon.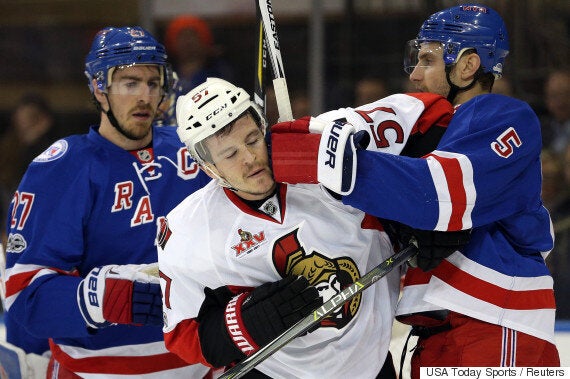 The NHL longs to make hockey as American as apple pie and foreign interventions. Against all evidence to the contrary, they continue to chase an illusory multi-billion dollar TV network contract.
Just look at the recent expansion effort. Canadian markets like Hamilton and Quebec City have a rabid fan base and existing NHL-capacity arenas. Yet what city did Bettman and his board of governors pick for next year's new team? That's right, Las Vegas.
All you have to do to convince yourself of the futility of an all-Canadian final this year is picture the utter lack of enthusiasm at NHL and NBC headquarters at the thought of marketing an Ottawa-Edmonton final to a U. S. television audience.
If that possibility starts to look likely, you can rest assured that steps will be taken to reduce Ottawa or Edmonton's chances of advancing further. Whether it's disadvantageous game scheduling or biased officiating, the NHL will do what it takes to keep the Canadian teams out.
Ottawa vs. Edmonton? Dream on. Our best hope is for one of these two teams to make it to the finals. But don't expect that team, be it Edmonton or Ottawa, to win. As they say in Vegas: "It just ain't in the cards."
Follow HuffPost Canada Blogs on Facebook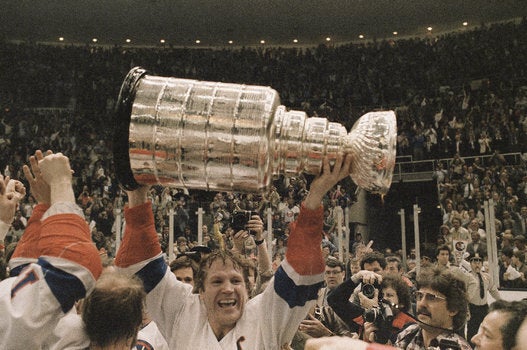 Facts About The Oilers 1st Stanley Cup Win