One in four Canadians think the government should have temporarily banned refugees in response to U.S. President Donald Trump's decision to do so, a new poll suggests.
"There has been a growing number of Canadians expressing concern over both the speed and the amount of refugees being resettled in Canada," Shachi Kurl, executive director of the Angus Reid Institute, told The Huffington Post Canada in an interview.
"We're well beyond a small minority or a fringe minority point right now," Kurl said. "We're now into … significant minorities of people."
President Trump banned resettlement of Syrian refugees in the U.S. indefinitely last month. In the same executive order, the president also barred people from seven Muslim-majority countries from entering the country for 120 days. In response, the Canadian government announced it would stand firm on its previous plan to resettle a total of 40,000 refugees this year, including 25,000 from Syria.
The U.S government's controversial ban has since been temporarily barred after a federal judged issued a nationwide injunction earlier this month. The Trump administration pledged issue a rewritten executive order in the coming weeks, after losing a series of court appeals.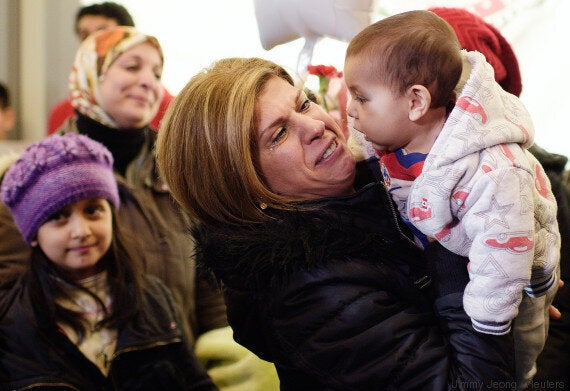 The Angus Reid Institute poll found 57 per cent of Canadians agreeing that the government made the right decision. But 25 per cent would have liked to see Canada implement the same ban.
That statistic "pushes back against this narrative that Canada is somehow an absolute shining beacon on the hill," Kurl said.
"When you're talking about a quarter of the population, that too is part of the Canadian narrative ... Like it or not."
Canadians can't brush off this opposition as un-Canadian, she said.
"When you're talking about a quarter of the population, that too is part of the Canadian narrative and that too is part of the Canadian reality. Like it or not."
When Trump met with Prime Minister Justin Trudeau at the White House, both leaders avoided questions about their different approaches to refugees.
"The last thing Canadians expect is for me to come down and lecture another country on how they choose to govern themselves," Trudeau told reporters.
A large number of Canadian respondents were also anxious about the number of refugees Canada plans to resettle in 2017.
Almost half — 47 per cent — say 40,000 is the right amount. But 41 per cent say it's too many. Eleven per cent said it's not enough.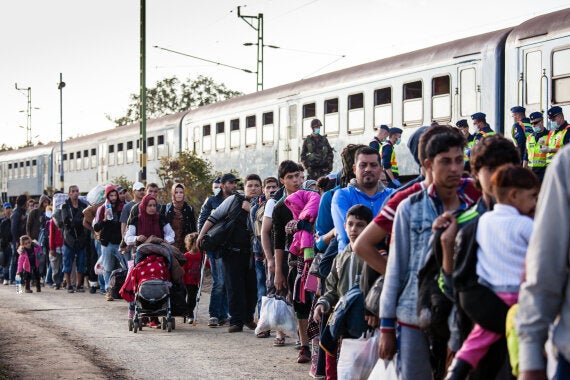 "There's potential for one of two things to happen."
Communities could support the migrants and push the government to "open our doors," Kurl said. Or we might start hearing: "Our communities are swamped. We can't handle this."
The institute polled 1,508 Canadian adults over four days in February. The findings have a margin of error of +/- 2.5 percentage points, 19 times out of 20.
Syrian war displaced millions
Refugees have mostly settled in nearby countries, with Turkey taking in 2.5 million people from Syria and Jordan accepting another 600,000, Vox reports. Lebanon has seen its population swell by a quarter since the refugee crisis began.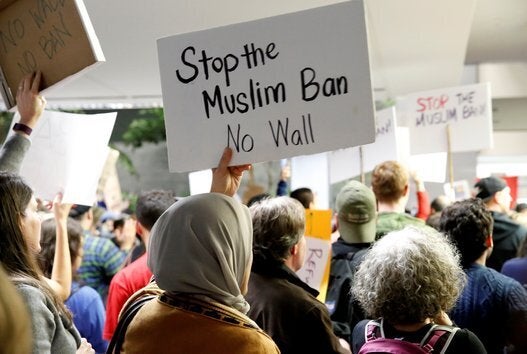 Trump Immigration Ban Sparks Protests