The official deadline to file your income taxes is coming up on April 30.
The website, which specializes in data visualizations, has produced a map of Canada showing your take home pay at various salary levels.
The map allows you to plug in your gross household income to show you your after-tax pay for the 2015 tax year.
And there are some interesting results when you enter the most recent estimate of Canada's median total income ($76,550, though the map only allows you to input $75,000).
You'll find that Nunavut is one of the best places you can be at tax time.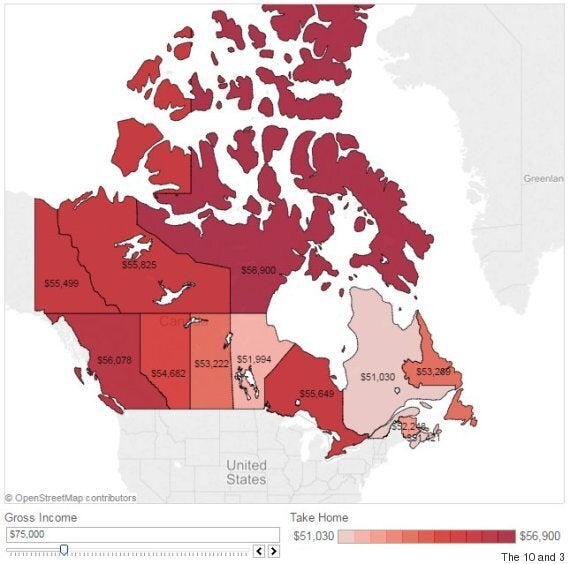 At $56,900, the northern territory beats everyone in terms of take-home pay.
Total Nunavut taxes for an income of $75,000 are calculated at $14,600, with federal tax eating up $11,163, provincial tax $3,437, Canada Pension Plan (CPP) taking $2,544 and employment insurance contributions racking up $955.
Next on the list was British Columbia, with take home pay of $56,078, followed by the Northwest Territories ($55,825), Ontario ($55,649) and the Yukon ($55,499).
Most Canadians would have paid $5.03 for a 2.5-kilogram bag of flour last year. Nunavut residents would have paid $13.60.
And just check out the price of peppers: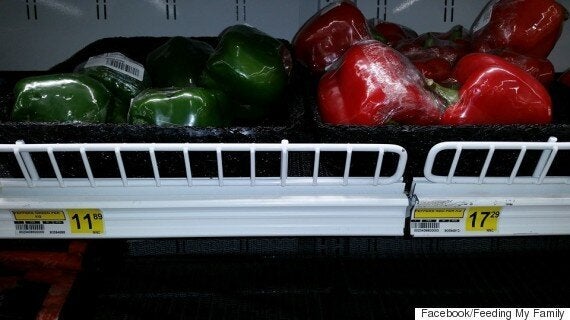 The site took into account federal tax reductions for the middle class which kicked in on Jan. 1.
But The 10 and 3 points out that taxpayers have to make a lot of money before they earn those savings. Ontarians, for example, would have to gross over $80,000 before they saved $670 on their taxes. Meanwhile, Ontarians who make $40,000 will only see about $30 in savings.
This chart shows how much more you'll pay (or save) in 2016 compared to last year.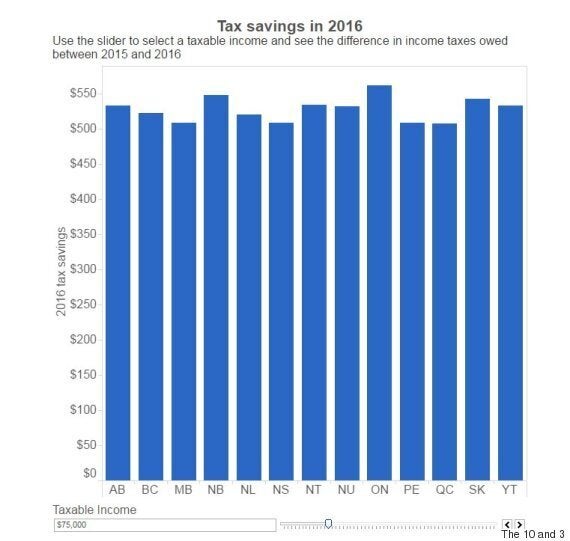 Taxpayers are expected to file their forms by April 30 — but because that falls on a Saturday this year, Canada Revenue will give you a grace period until May 2. Anyone who was self-employed in 2015 can file by June 15, but if you have a balance owing, you're expected to file by May 2.
The Canada Revenue Agency is also making the process easier this year by allowing you to auto-fill your form online.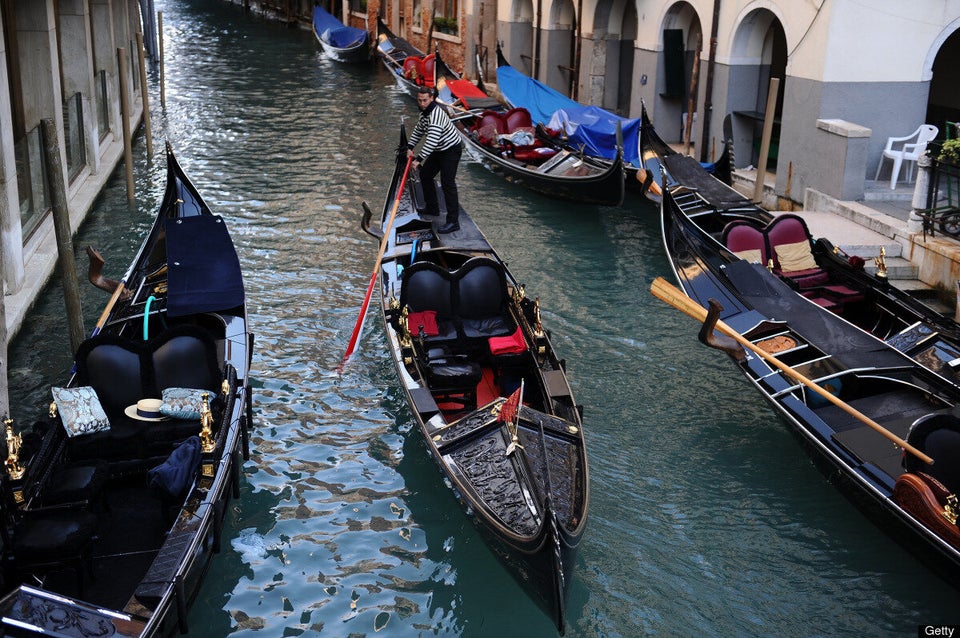 Splurge-Worth Trips for your Tax Refund