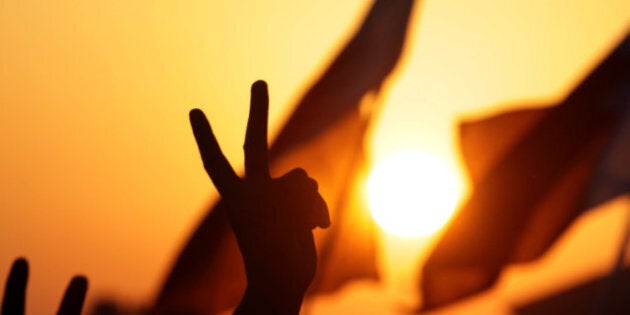 Over the last five years, I have worked closely with Canadians who have been directly impacted by terrorism. A few have survived attacks themselves. Most have lost family members in terrorist acts like 9/11 and the Air India bombings. For these families, the holiday seasons are an especially difficult time.
The JVTA will allow victims of terrorism and their families to file civil lawsuits against local and state sponsors of the terrorist groups responsible for their losses. This legislation is intended to deter future terrorist sponsorship and activity; compensate victims and publicly prove the liability of the wrongdoers.
Exposing the financiers of terrorism can help prevent future attacks in two ways. First, the sponsors of terror rarely seek the publicity coveted by terrorists. Consequently, the risk of being named in a lawsuit may dissuade them from continued sponsorship. Second, bombs and bullets cost money, as do recruitment and training for terrorists. Successful civil suits will lead to the seizure of assets in Canada -- belonging to individuals, companies and states -- that would otherwise fund terrorist activities.
Not only will the money be confiscated from the defendants as punishment; it will be awarded to victims of terrorist attacks as recompense for their losses and damages. It seems fitting that the wrongdoers themselves provide the money for victims to begin rebuilding their lives.
Civil actions are a useful means of pursuing terrorist sponsors in a court of law. The criminal justice system requires proof of guilt beyond a reasonable doubt. However, terrorist groups and their sponsors are unlikely to maintain the open books and transparency necessary to meet that burden of proof. Civil cases, in contrast, are decided on a balance of probabilities -- a significantly lower standard. In combating phenomena as complex as terrorism, we must rely not only on the criminal system, but on the civil system as well. The JVTA will offer new powers under the latter to go after those who attack Canadians.
The JVTA focuses particularly on foreign states. No longer will the concept of state immunity serve to protect them from intentionally sponsoring terrorist acts that lead to Canadian casualties. Specifically, the JVTA will permit civil suits against states that appear on a list of terrorist sponsors, which must be established and approved by the Cabinet within six months of the bill's passage.
We do not yet know which states will be designated. But given Iran's unparalleled nine-digit budget line for the sponsorship of terrorist groups, and the tough stance Canada has already taken on the country's nuclear activities, human rights violations and overt terror financing, it seems a safe bet that Iran will be listed. If so, the JVTA will become an important addition to our arsenal in protecting Canada from the Iranian threat.
However, the JVTA as currently drafted will only allow lawsuits to be brought against foreign states for providing support to a terrorist entity that has been officially listed as such under Canada's Criminal Code. As my colleague Mark Dubowitz and I have written previously, Iran's Islamic Revolutionary Guard Corps (IRGC) has been directly and indirectly responsible for terrorist activities all over the world. While other Iran-sponsored terror groups like Hezbollah and Hamas are already designated as terrorist organizations in Canada, the IRGC is not. If the Canadian government is truly concerned with Iran's support for terrorism, and with allowing Canadian victims of terrorists attacks sponsored by Iran to seek restitution under the JVTA, it should also designate the IRGC.
Doing so will only enhance the Harper's government clearly demonstrated commitment to terror victims, of which the JVTA will be an exceptionally shining example.
Canadians should also be thankful for the advocacy efforts of Canadian terror victims, who have driven the campaign for passage of the JVTA. I have heard them say repeatedly that their primary objective is to prevent others from sharing their fate. The JVTA has the potential to do just that. And if this bill can do so -- even once -- these victims will have given the ultimate holiday gift by sparing another Canadian family the pain of an irretrievable loss. It is therefore not just victims, but all Canadians, who should welcome this piece of legislation in the new year.
Sheryl Saperia is Director of Policy for Canada at the Foundation for Defense of Democracies.