OTTAWA — Canada may soon announce it will commit troops to new peacekeeping missions, The Huffington Post Canada has learned.
A spokeswoman for Foreign Affairs Minister Stéphane Dion told HuffPost Tuesday the Liberal government wants to "re-energize" Canadian leadership in key areas and in multilateral institutions.
"Canada will increase its support to UN peace operations, extending beyond peacekeeping to include the equally important civilian components of conflict prevention, mediation, and peacebuilding efforts," said Chantal Gagnon.
Government sources said decisions would be made in the coming months.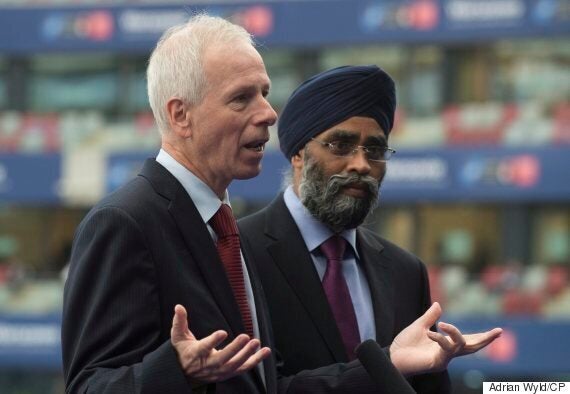 The United Nations is organizing a meeting in London this September, when pledges will be made and future contributions discussed, a UN spokeswoman told HuffPost.
Over the weekend, the Liberals announced Canada would lead a NATO mission in Latvia to curb Russian aggression and deploy 450 troops, a frigate and up to six CF-18 fighter aircrafts. Dion told The Canadian Press, "It is terribly unfortunate that Canada has to deploy its forces in Latvia instead of having peacekeeping in Africa or in an area of the world where it is much more needed."
The foreign affairs minister is on a rare vacation and was unavailable for an interview. But his office insisted the new NATO deployment will not prevent the Canadian Armed Forces from participating in new peace and security missions.
"Min. Dion has been clear that we will still implement our renewed peacekeeping strategy and that we've had lots of specific requests from other countries to consider, including in Africa (e.g. CAR [Central African Republic], Mali)," his chief of staff, Julian Ovens, wrote in an email.
Dion's office would not specify what those requests are, but said they're currently being evaluated in conjunction with the Department of National Defence.
"... we will welcome additional support, particularly in the areas of training, capacity building, engineering, aviation and medical support. "

— UN spokeswoman Ismini Palla
The UN said it would welcome additional aid from Canada.
"Peacekeeping is increasingly in need of high-technology assets and specialized skills," said spokeswoman Ismini Palla.
"While Canada is already contributing to UN Peacekeeping, we will welcome additional support, particularly in the areas of training, capacity building, engineering, aviation and medical support.
"Canada's contribution in this field would be highly beneficial," she said.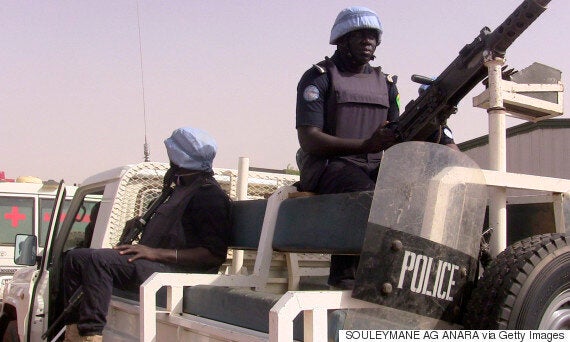 The two missions cited by Dion's office are particularly risky.
In May, five Togolese peacekeepers were killed when their vehicle was ambushed. Days later, a Chinese peacekeeper was killed in a mortar attack on a UN camp. Al-Qaeda in the Islamic Maghreb claimed responsibility for that attack. Three people working for a UN subcontractor were also killed that same day in a separate attack.
More than two million people — or half the population — lack access to food. One-fifth of the nation remains displaced, and armed groups continue to control vast parts of the country, he said. Last month, more than a dozen people were killed, including a Senegalese UN peacekeeper.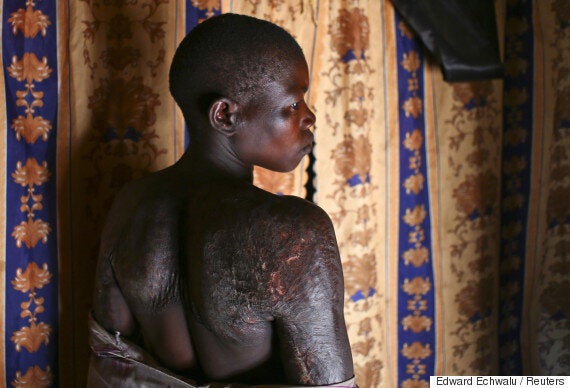 Outside the capital in the country's southeast, the Lord's Resistance Army continues to murder, abduct, force sex-slavery and recruit child soldiers, said the UN High Commissioner for Human Rights Zeid Ra'ad Al Hussein in a July news release.
More than 290 people were abducted between January and April, including 60 children, he said.
'Effective and targeted contributions'
Gagnon said Global Affairs Canada — the foreign affairs department — was exploring different ways to engage in peacebuilding, such as new training initiatives. In addition to talks with National Defence, the department is consulting with the UN, the RCMP, Public Safety, and Canadian experts, she said.
The government is assessing its own abilities in light of the UN's needs and wants to provide "effective and targeted contributions," Gagnon added.
The Liberals are also looking to promote the equality of women and men, and would like to increase the number of female peacekeepers and advisors, she said.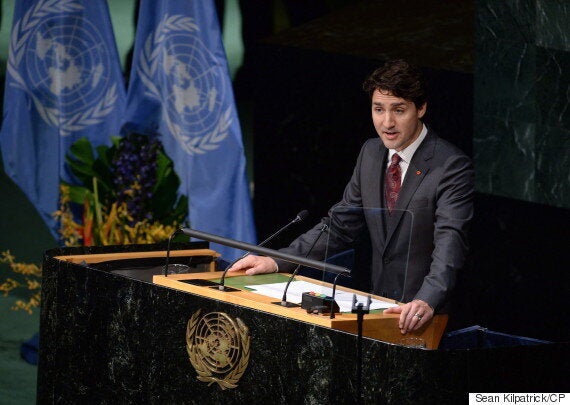 Speaking in March at the UN, Trudeau pledged to revitalize Canada's historic role as a key contributor to United Nations peacekeeping.
"Canada will increase its engagement with peace operations, not just by making available our military, police, and specialized expertise, but also by supporting the civilian institutions that prevent conflict, bring stability to fragile states, and help societies recover in the aftermath of crisis," he said.
"Canada would be very welcomed back in peacekeeping."
The United Nations currently has 16 peacekeeping operations, including nine in Africa.
Of the approximately 1,100 Canadian Armed Forces members deployed in operations around the world, only 31 are working in UN peacekeeping operations, ranging from 12 in South Sudan to one lone member in Cyprus.
An additional 84 civilian Canadians are part of peacekeeping missions around the world, according to Global Affairs Canada.
In February, UN Secretary General Ban Ki-moon and Ladsous met with Canadian officials in Ottawa.
"They conveyed the message that Canada would be very welcomed back in peacekeeping," Palla told HuffPost.
"Our pitch with Canada was also that they can also offer excellent bilingual personnel, in French and English, which is also very important to our peacekeeping operations because half of them are in francophone places," she said.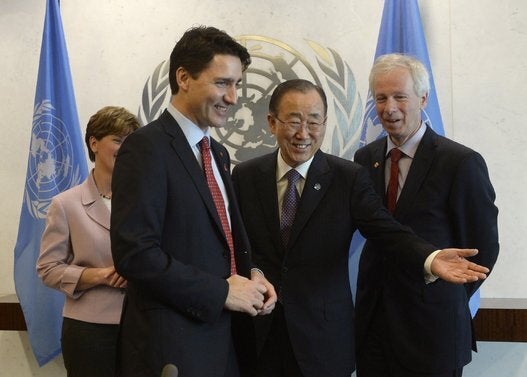 Trudeau At The United Nations