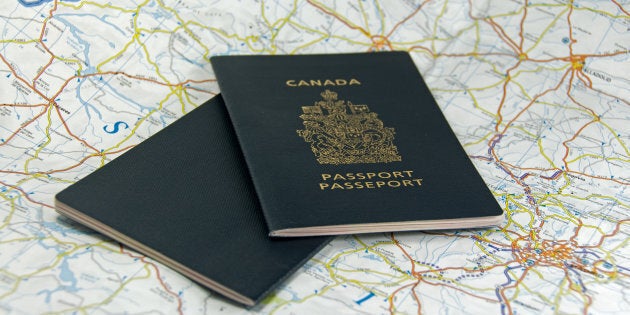 OTTAWA — Canadians who do not identify as male or female will soon be able to mark "X" on their passports, instead of "M" or "F," the federal government announced late Thursday.
In a statement, Immigration Minister Ahmed Hussen said the government is working to implement an unspecified gender designation for Canadian passports and other documents issued by Immigration, Refugees and Citizenship Canada.
Gender-neutral passports have long been championed by members of Canada's transgender community.
'X' option, instead of just 'M' or 'F'
The government said an "X" will make it easier for people who do not identify as female ("F") or male ("M") to acquire government-issued documents that better reflect their gender identity.
"All Canadians should feel safe to be themselves, live according to their gender identity and express their gender as they choose," Hussen said in a news release.
Next week, the department will begin an interim measure allowing individuals to add an observation to their passport stating their sex should be identified as "X."
All Canadians should feel safe to be themselves.Immigration Minister Ahmed Hussen
Earlier this summer, Parliament passed Bill C-16 which amended the Canadian Human Rights Act to add gender identity and gender expression to the list of prohibited grounds for discrimination.
The government said Thursday that more information would be announced on Aug. 31.
Australia, Denmark, Germany and New Zealand already issue passports with an "X" designation.