Shh, shh. Just curl up under the covers. It'll all be over by April. We hope.
After a warmer-than-normal winter last year, Canada is due for an old-fashioned deep freeze in 2017, according to the Canadian Farmer's Almanac.
Most of the country will see a cold or very cold winter, the publication says, with the Prairies, Ontario, Quebec, the north and the Maritimes expected to shiver until spring.
British Columbia, however, will be "stormy and mild." Of course.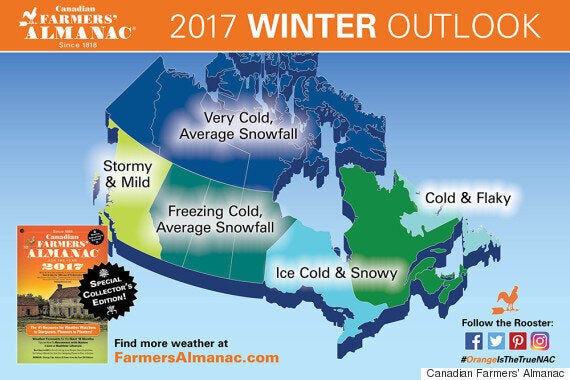 Don't you dare brag, B.C. (Photo: Canadian Farmers' Almanac)
The Northwest Territories, Yukon, Nunavut and the Prairies will see average levels of snow, but an active storm track will dump above-average levels of precipitation on Quebec and the Maritimes.
Another active storm track will bring B.C. more precipitation than normal, but with the temperatures expected to be mild, we're going to assume that for the coast at least, that just means more rain.
The Almanac also forecasts a chilly February. It said between Feb. 16 to 19, a small, powerful storm near the U.S. mid-Atlantic coast will gift heavy snow to Nova Scotia — potentially up to 30 centimetres — along with powerful winds.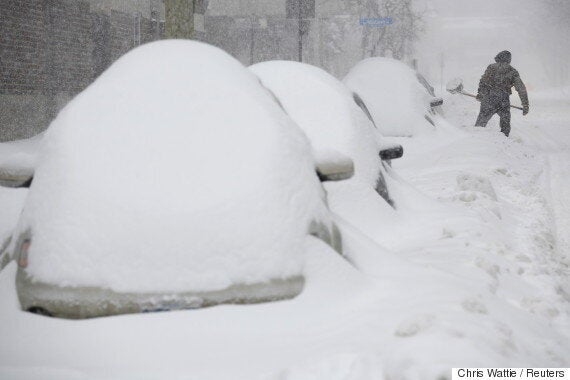 A man shovels snow during a winter storm in Ottawa, Feb. 16, 2016. (Photo: Chris Wattie/Reuters)
The middle of the month will also bring chilly temperatures over the eastern three-quarters of the country, with temperatures dropping as low as -40 C in some places.
Apparently the Almanac is usually right
In an interview with CBC Radio's Metro Morning, the Almanac's Pete Geiger predicted that the cold will start in October and won't really go away. He said, however, that mid-January and February will be the worst.
But how does the publication come up with its predictions? It uses a formula that takes into consideration factors like the position of the planets, sunspot activity, and the way the moon affects the tides.
We don't like the forecast either, but according to Geiger, the publication is usually about 80 to 85 per cent accurate, during years without an El Nino weather pattern.
Even if it's often right, it doesn't mean we have to be happy about it.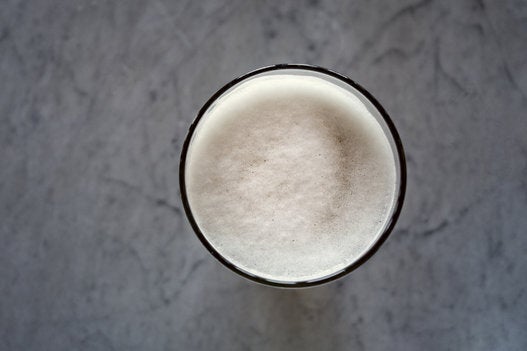 14 Delivery Services For Winter
Popular in the Community