OTTAWA — Canada's federal political parties will soon be tripping over themselves fighting for consumers' pocketbooks in a battle with the country's big three wireless companies, The Huffington Post Canada has learned.
Industry Minister James Moore is already engaged in a public spat with Rogers, Bell and Telus over rules governing an upcoming spectrum auction that is intended to encourage new players into Canada's wireless market.
The Conservatives, however, soon will not be alone in fighting for the little guy. Sources tell HuffPost that both the NDP and the Liberals are set to release policy positions relating to the wireless sector, and which will both have populist angles.
In an interview with The Huffington Post Canada on Monday, the Industry Minister said, "It's not about sticking it to anybody. This is about ensuring more competition, and healthy competition."
Story continues below slideshow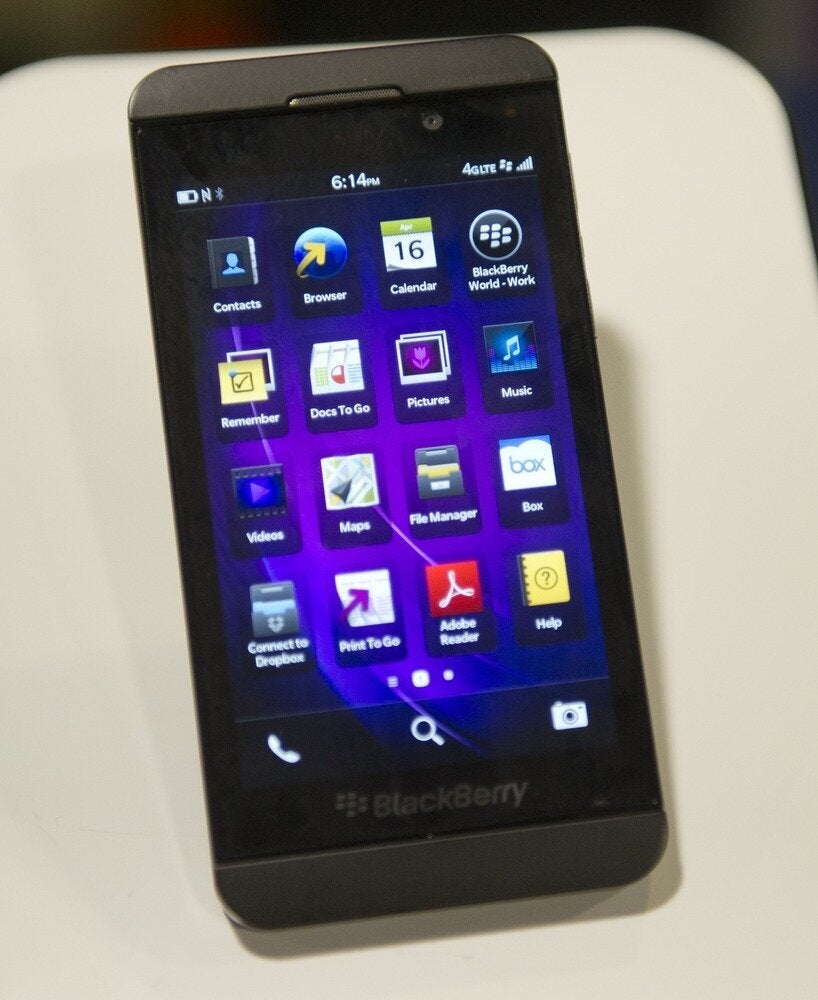 Canadians' Favourite And Least Favourite Cellphone Companies
The big three, as Moore calls them, are livid over what they view as "loopholes" that would allow a large foreign company such as U.S.-based wireless provider Verizon to bid on more spectrum than they can. Signals in the highly sought after 700 MHz spectrum penetrate walls more easily and are seen as a way of delivering a faster service, especially in rural areas because the signal travels farther.
After five weeks on the job, Moore said his government's decision to set aside one block of spectrum out of four for new players to bid on is not about encouraging Verizon to enter Canada but rather about defending consumers' interests.
"To the incumbent three, it is about Verizon. To us, it is not. To us, as the government, this is about having more competition in the marketplace."
More competition means better service and lower prices, he said. Moore is on a cross-country tour defending his government's position in the face of an expensive ad campaign by the telecom companies. He said he wants Canadians to know that his government is looking out for their best interests.
Richard Schultz, a McGill University political science professor specializing in telecommunications, called the political parties interest in the wireless sector a "no-brainer."
"There is this widely held perception that Canadians are being gouged and their options are limited, and the Conservatives' policy is playing to that."
There is no benefit in any of the political parties' coming to the defence of the big telecom companies, he added.
On Monday, NDP industry critic Chris Charlton wrote a letter to David Sweet, the House of Commons' industry committee chairman, asking him to convene extraordinary hearings so the committee can study the rules governing the spectrum auction.
"It is not too late to examine recent developments to ensure that all Canadians will have access to the highest speeds at the best prices," Charlton wrote.
But the appeal could be too late, as Prime Minister Stephen Harper confirmed Monday that he plans to ask the Governor General to prorogue Parliament until sometime in October – well past the Sept. 17 deadline for companies to signal their interest in the spectrum auction.
One highly placed NDP source acknowledged that the party finds itself in a difficult position. While voters say they want more competition and cheaper prices, the party's leadership is not entirely comfortable with Verizon's potential entrance in Canada.
One of Canada's largest unions, the Communications, Energy and Paperworkers Union (CEP), believes Verizon's entrance will mean the loss of Canadian jobs. It has raised concerns that the U.S. company could give U.S. security agencies access to Canadian customers' private information. The union has even called on the federal government to create a Crown corporation to ensure that there is a large fourth player in Canada's telecoms market.
The NDP is unlikely to support that position, the source said, although he acknowledged that "there's been a lot of discussion at the highest levels in the NDP about what to do next.
"Our plan forward is not fully set because we are trying to be constructive on the file," the person added.
Playing the populist card is quite popular.
MPs from all parties have heard constituents complain about the big three. When the Canadian Radio-television and Telecommunications Commission held hearings to develop a wireless code of conduct last winter, some 5,000 Canadians turned to the telecoms watchdog to complain about prices, long-term contracts, unclear contract language and bill shock, especially from huge roaming charges.
People feel they are paying too much compared with the rest of the world, the NDP source said. "There is obviously a need for the big three to make some moves to appease consumers, and we've been pushing on them for that. At the same time, we're not sure that opening the doors to Verizon is the solution long-term."
Charlton told HuffPost she was concerned that new players in the wireless market would not be forced to extend their networks to include rural and northern Canada. There is no guarantee that Verizon won't just set up shop in lucrative city markets, she said. "We need to create a system that is accessible to all Canadians and affordable."
The Liberals, for their part, have stayed quiet while developing their proposal. One source said telecoms were identified as a "critical issue" this spring, and the leader's office has been working with an eye towards announcing something in September.
"We need to have our policy straight, which we don't have yet," the source said.
Deputy Liberal leader Ralph Goodale told HuffPost his party favours the greatest possible degree of competition, as well as higher quality and lower cost service for middle class Canadians.
The Liberals will use next week's summer caucus to discuss the issue with MPs, Goodale said. Industry committee hearings could be helpful, he added, but it is too late in the process to change anything if that's what the NDP hopes to accomplish.
The Liberals, Goodale said, are working towards a digital strategy and telecoms policy "for the long term" that isn't narrowly defined by the Verizon issue – although it will be influenced by it.
"Canadian consumers deserve to be treated fairly," he said. "We obviously want to have successful industry players... There are many important factors that need to be weighed carefully."