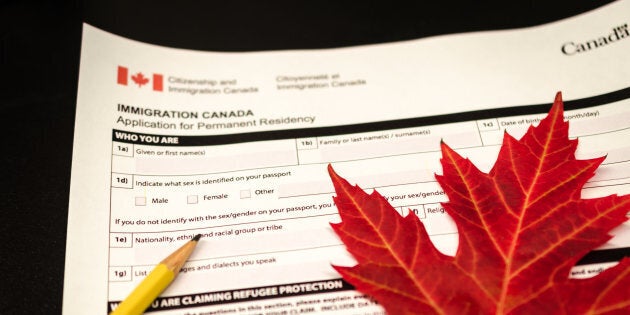 A new study has predicted what Canada's economy would look like without immigration, and it's not pretty.
Although unlikely to happen, the Conference Board of Canada imagined what would happen by 2040 if the country's borders were completely shut.
"If it stopped immigration, Canada would experience a shrinking labour force, weak economic growth, and greater challenges funding social services such as health care," senior research associate Kareem El-Assal said in a release.
Higher taxes, slower economic growth
Without immigrants, the study found Canada's population would age more rapidly, and the labour force would shrink. By 2040, the ratio of workers to retirees would drop from 3.6 to 2.0. More than a quarter of the population (26.9 per cent) would be 65 and over, compared to 22.4 per cent with a gradual increase in immigration.
Paying for social services like health care — the cost of which is already rising due to Canada's aging population — would become even more difficult, and would likely lead to tax increases across the country. The shrinking labour force, lower local demand and looming tax increases would also lower levels of business investment, since some businesses would likely choose to forego Canadian operations.
Economic growth would also slow down without immigration. Canada's GDP growth is expected to grow by an average of 1.9 per cent in the decades to come with a gradual increase in newcomers. But without them, that growth would slow to 1.3 per cent.
Watch: Canada's population gains and losses, as told by the 2016 census. Story continues below.
Immigration currently counts for 71 per cent of population growth and as much as 90 per cent of labour force growth in recent years, according to the Conference Board. By 2034, it's expected to account for 100 per cent of Canada's population growth, as the number of deaths will exceed the number of births. The report recommends boosting Canada's immigration rate to one per cent of the total population, from 0.8 per cent in 2017.
Although economic immigrants — skilled workers and other newcomers selected for their ability to contribute to Canada's economy — contribute the most, the report said Canada should also prioritize the family class of immigrants. Aside from humanitarian reasons, immigrant and refugee families who are reunited tend to have higher rates of homeownership, and are more likely to stay in the country.
As Canada becomes more dependent on immigrants for economic growth, Canada will need to address the chronic low income and low earnings among the family class of immigrants, the report said.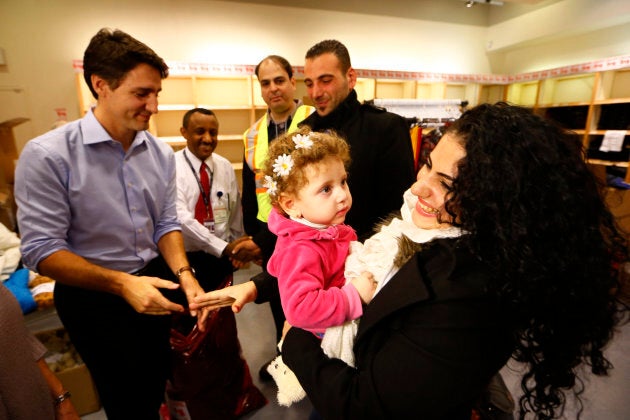 Ultimately, the government must maintain strong management of Canada's borders and the integrity of its immigration and temporary resident programs, the report said. It must also "provide good job opportunities and social services to its citizens, and promote safe spaces for open debate on the merits and drawbacks of immigration."
And in light of anti-immigrant sentiment, Canada must be "proactive in its efforts to maintain public support for its immigration system," the report said.
"Otherwise, it risks seeing anti-immigrant sentiments undermine its ability to welcome more newcomers in support of the country's economic growth."
Popular in the Community