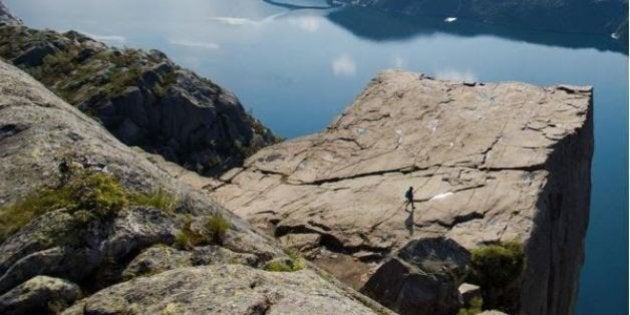 This week we meet @ananya.ray an Alberta photographer who loves wandering the world and showing off the bigness of our world.
I'm Ananya and I'm a student and part time traveller. When I'm not spending time in school I choose to spend my time travelling or exploring Alberta (where I'm from).
If I had to say what I mostly love taking photos is of places I'm traveling to, whether it's landscape, cityscape, etc. However I like to focus on the theme of tiny person, big world, it gives viewers a sense of scale of how big the city is or how grand the landscape is. — @ananya.ray
My best tip is to have fun with it and try different approaches other than what you see out there. I try to add a little whimsical touch to my photos. Sometimes it takes a lot of patience to get the right photo (the photo taken here took about 8 tries before getting it right). — @ananya.ray
I really started getting into instagram/photography three years ago when I decided to travel to Greece and thought I wanted to showcase Greece in a way that would make others think "wow I want to go where she went". And from then on whenever I made any travel plans I made a conscious decision to showcase the beauty of each location in my own way. — @ananya.ray
The photo I choose for throwback Thursday is this photo from Iceland, it was by far one of my favorite location due to all the geothermal activity that happens in the area. The image is of the Krafla crater. — @ananya.ray
Some of my favorites/who I take inspiration from are Instagrammers who have similar styles to me where they not only showcase their own region but also focus on travel and they have their own perpective on it. Two of them are @kitkat_ch and @puanindya.