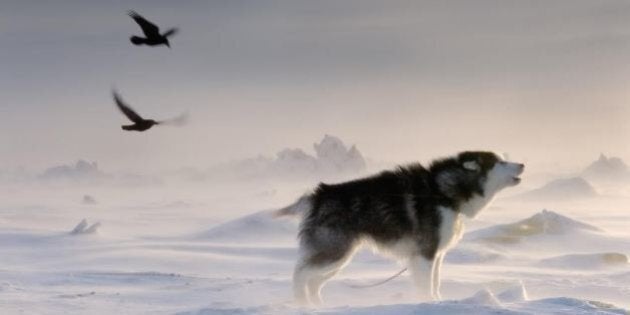 This week we meet another arctic explorer and introduce you to @CJonesphoto. Here he is in his own words
Hi, I'm Curtis Jones. I am a landscape, travel, and adventure photographer from Newfoundland and Labrador. I have lived, worked and played in Nunavut for the last 11 years and consider the north my home as much as anywhere. I love open spaces, being close to water and a good story. In a perfect world I get to shoot the people, places and stories that inspire me to create, explore and hopefully craft my own unique adventure.
I'm inspired by the world around me, by friends and family by artists and story tellers. Mostly I get inspired by anyone that is following a passion big or small. If it makes you smile, if it lights a fire in your belly and you are brave enough to share it, this inspires me. — @CJonesphoto
One tip that has stuck with me for outdoor photography in particular is to be present. Stay warm, well fed, take a deep breath and wait for the scene to unfold around you. If you can be out there in those transitional moments with a big smile on your face you are likely going to witness and capture some magic. This image was not working at first, I was cold and uncomfortable and the light was fading fast behind some low clouds. In a effort to stay warm I put the camera down and readjusted my clothing, found a little natural shelter and decided to just watch the ravens dancing in the wind. Moments later the light broke, the ravens soared into frame and the sled dog howled beautifully into the wind. — @CJonesphoto
My mother is a photographer and I had grown up around cameras but it never appealed to me. I was more interested in sketching and painting as a kid. I got started in photography as a way to document fun hiking, camping or climbing trips with friends. I immediately found the challenge of catching shared moments and memories on film addictive. — @CJonesphoto
This is an image of my good friend Sarah McNair Landry @sarahmcnairlandry. Sarah, her brother Eric and I spent 45 days skiing and kite skiing over 2,300 km across the Greenland icecap, south to north tip in 2007. We pulled everything we needed, food, fuel, shelter, with us and traveled on the schedule of the winds. This was my first real taste of anything is possible.
Dave Brosha @davebrosha has been an incredible inspiration, mentor and friend as I take bigger steps in my photography career. I also love to follow adventure photographers Erik Boomer @eboomer and Sarah McNair Landry @sarahmcnairlandry these guys are the real deal when it comes to dreaming big and following through. I am also inspired by the beautiful portrait and landscape work of Wayne Simpson @waynesimpsonphoto. His images of nontraditional subjects are among some of the most compelling I have seen. — @CJonesphoto