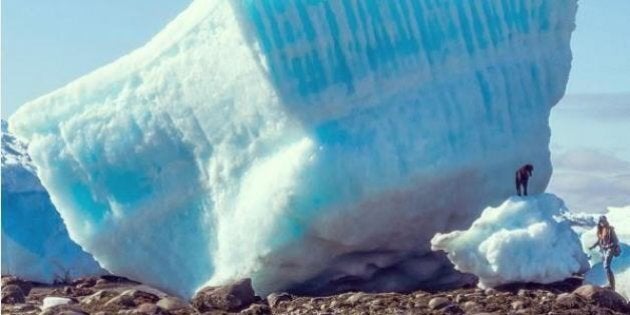 This week we head north and meet a photographer building the Instagram community in Nunavut. Meet @_anubha and @findtruen. Here she is in her own words:
My name is Anubha Momin (@_anubha) and @findtruen is the Instagram account for my blog, findingtruenorth.ca. @findtruen is a blog about life in Iqaluit, Nunavut, and the Instagram account features photos from people all across the territory via the #nunagram weekly contest.
Like many others before me, I am inspired by the ever-changing, everlasting landscapes of the north, but, I also love photos that tell a tale. I try to include people in my photos for perspective, but also for that story element. For example, here I captured the beautiful late fall tundra, but I also see conversations - a couple embracing, two friends gazing at the horizon - and I see adventure - the ATVs parked on a hill, the impending sunset. Not pictured here is the frantic race back to town to beat the incoming tide, which would have cut off our route home along the tidal flats.
Why yes, this is still Nunavut. That's me picking mussels off the ocean floor at low tide during a camping trip outside of Rankin Inlet. The colours and framing are lovely, but mostly, I love this shot because of its surprise factor; it's just not what people picture when they think of Nunavut.
I downloaded Instagram to make my iPhone photos look, well, less like iPhone photos. Since then, I've found that it's an incredible way to share stories and connect - especially when you start using hashtags properly! And, I still appreciate that it provides a venue for camera phone photos, like this one.
I took this photo when I first moved to Iqaluit. It's probably my favourite view of town, because it's so colourful and shows how busy and full the city really is.
I always suggest that people check out #nunagram. It's a collective collage of Nunavut by mainly Nunavummiut, giving you a glimpse into the territory as seen by those who actually live and love and linger up here.