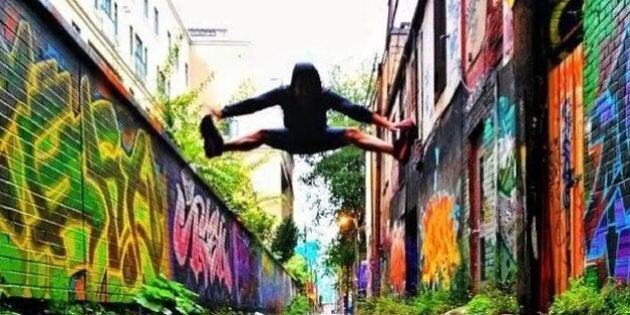 Canada's Instagrammers do a great job capturing this country's natural beauty and diversity. Each week we feature one of the country's best Instagrammers.
This week, we meet @hagow, a Toronto photographer. Here he is in his own words:
My name is John, proud father of two amazing kids and I started taking pictures with my phone about 2 years ago. Nowadays everyone has a phone that can take great pictures making it so easy to capture the moment!
The Instagram community is simply the best in Toronto, I have met so many wonderful people through Instagram that share the same interest as me. I think being around people who love the same things as I do inspires me to push to do better.
I take photos of pretty much anything but I really enjoy architecture and landscape. My goal is to capture ordinary things in a not so ordinary way.
Below is one of my favorite photo I took at The Art Institute of Chicago. I know that there are certain "rules" in photography that enables us to take better photos (which I know very little about) but don't be afraid to break them. I did not follow the rule of thirds in this shot but I think it works!
I went to my first Instameet and met some really great people that I am still friends with today. This was one of the photos I took at the meet. Thought it was the coolest thing ever! It's what we call a puddlegram. Simply using puddles of water as a reflection.
All my pictures are taken with mobile devices as I don't own a DSLR. I also like the portability and ease of use and I really don't need to think too much. Just take out my phone and snap the shot! This picture is one of the first photos I took with the iPhone 6 Plus of the Monroe Towers in Mississauga close to my home. I was blown away by how far mobile cameras have advanced.
My favorite Instagramer is Tong @Tonoariki. He has such a unique style that I love so much! His composition is always perfect! Wednesday's photo was Tong showing me how to take a puddlegram and being the good sport that he is, he was even willing to be the model!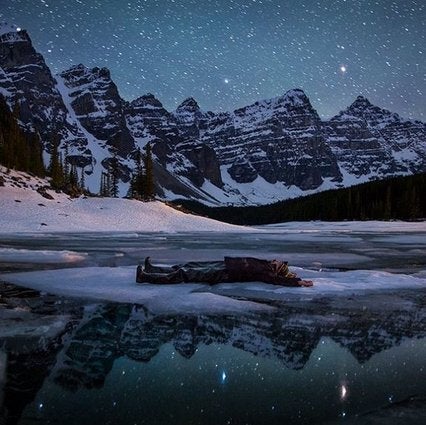 Canadagram Project