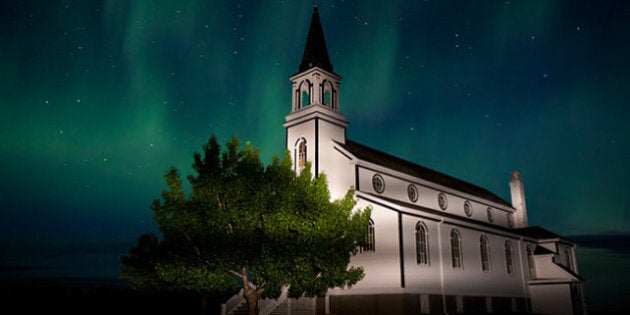 This week we head to the prairies and meet @RyanWunsch77. Here he is in his own words.
Hi, I am Ryan Wunsch from Leader, Saskatchewan. I grew up in the area and became bonded to the landscape. I am a prairie kid at heart, it is in my blood. I enjoy discovering, exploring, and photographing forgotten buildings and places.
I love the Canadian prairies. I do not have to travel far to be inspired. My favorite subjects to photograph are abandoned buildings, rusted vehicles, summer storms, night scenes, and prairie landscapes.
One of the best tips I have for new photographers is to find your style and stick with it. Take photos of what you love. Your style will reflect who you are and what you love. Those who like what you do will find you. The rule of thirds should not be considered a hardened rule, but instead a guideline. You should learn it, and learn it well. When you break it know why. Always trust your gut.
I took a photography course in high school. There I learned to use the dark room to develop film. After buying my first digital camera in 1999 I was hooked. In 2012, just days before the Perseid meteor showers I bought my first DSLR. I quickly learned to take my camera out of auto mode and to control the results. When I caught a few meteors in the process I was thrilled!
In early 2014 I joined Instagram. My good friend Jason Jessop and his wife Brittany kept telling me I should join and post some of my pictures. Jason's brother Brian Jessop who builds old school choppers posted some of the pictures that I took of his 1947 Knucklehead Harley Davidson to Instagram. Shortly after his post they were published in Show Class Magazine! I knew I wanted to share my photography and finally joined Instagram. Brian was the first person I followed.
I took this shot of Blumenfeld Church in 2013 during an amazing aurora display. This photograph was my first successful attempt at painting with light. The Church recently celebrated its centennial.
Sometimes we chase the storms. Sometimes they chase us. I was on my way home from work July 23, 2014 when the radar showed a supercell thunderstorm developing in Alberta. The thunderstorms joined together and formed a long squall line that pushed into Saskatchewan, moving quickly. I had kept my first DSLR in a small cooler in the truck for times like this. I pulled off the road to find something for the foreground; a canola field had to do. I snapped pictures as the large shelf cloud overtook the road. I quickly stored my camera safely away in the back seat of the truck. The wind slammed the door shut. I had trouble opening the front door; winds were measuring 136kms/hr. I thought I had locked myself out of the truck.
I find much inspiration on Instagram. I admire people who are more prolific than I, posting daily, sometimes multiple times. I am able to learn so much about people's perspective through the selections they share.
@prairie_rubbish (Jen) captures and edits her pictures entirely on her cell phone. She has a great eye for composition and creativity. She shares my interest in weather, abandoned places, and all things prairies and rustic. Jen and I are currently collaborating on a project titled, Storm Windows.
@meg_pie81 (Meaghan) shares my interest in the abandoned. Since finding each other on Instagram, Meaghan and I have worked on a few collaborations, gotten together to explore, and have become good friends. She has a natural ability to see angles, compositions and objects that I overlooked. Her perspective helps influence me to look at subjects and compositions in a different way.
I have always admired any art that is unique. Pieces that tie the old with the new always grab my attention. Jen (@prairie_rubbish) restores old furniture and antiques. We are collaborating together to mount a selection of my storm photos behind reclaimed window frames. We will call these original creations 'Storm Windows'.
This is not a storm window, but it has an old bird and an old window in it!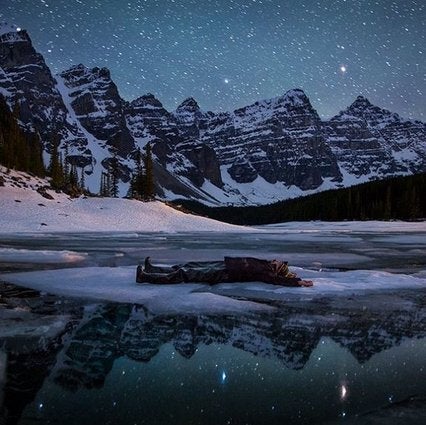 Canadagram Project
Popular in the Community