It seems Canadians' excitement for the census wasn't just all talk.
Innovation Minister Navdeep Bains sent out a statement Monday saying the survey had an overall response rate of 98.4 per cent.
"Canadians can be proud of their participation in the 2016 Census," Bains said in the release. "Their outstanding support has enabled Statistics Canada to carry out the most successful census in Canadian history."
The mandatory long-form census, which the Liberals revived shortly after gaining power last year, saw a response rate of 97.8 per cent. Fewer Canadian households had to fill out this form when compared to the shorter survey,
The number shows that the government's decision to reinstate the census was "the right one," Bains added.
The survey's results will be released within six months, according to the statement.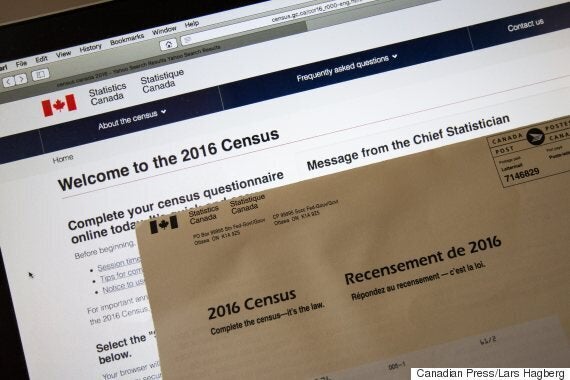 The Liberal government reinstated the mandatory census shortly after gaining power in 2015. (Photo: The Canadian Press)
Those numbers are fairly close to early calculations from Statistics Canada. The director general of the census program, Marc Hamel, told The Huffington Post Canada at the time that the long form's initial response rate was about 96 per cent.
Hamel told The Globe and Mail that the 2016 census is "probably the most successful census since 1666" — as in, the very first one.