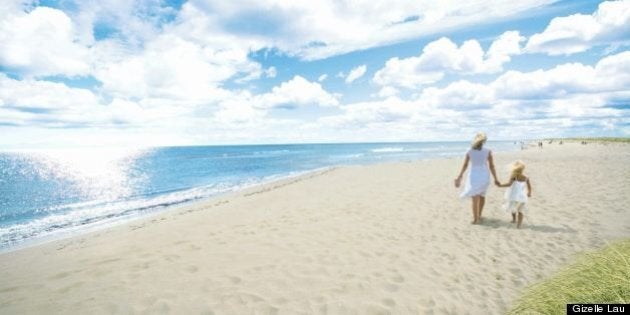 When you think beach, you probably think of somewhere far and away: the north shore of Hawaii's Big Island; the private, secluded cays hidden away on remote islands of the Bahamas; over-the-water huts of Fiji; casual Cabo beaches with margarita in hand; or perhaps beachside luxury somewhere along the French Riviera.
Right here at home, you may be surprised to know that Canada has more coastline than any other country in the world (over 200,000 km for anyone asking) and that doesn't include the many lakes spread out across the country!
So, which way to the beach? Here are some of the country's great beaches, from province to province, according to its regional experts – so you don't have to go very far to get some sun and sand this summer! Some were chosen for their sand, others for their views and still some for warmer waters or unique attractions found only there. Here we go, after the jump!
Canada's Best Beaches. Slideshow text follows for mobile readers: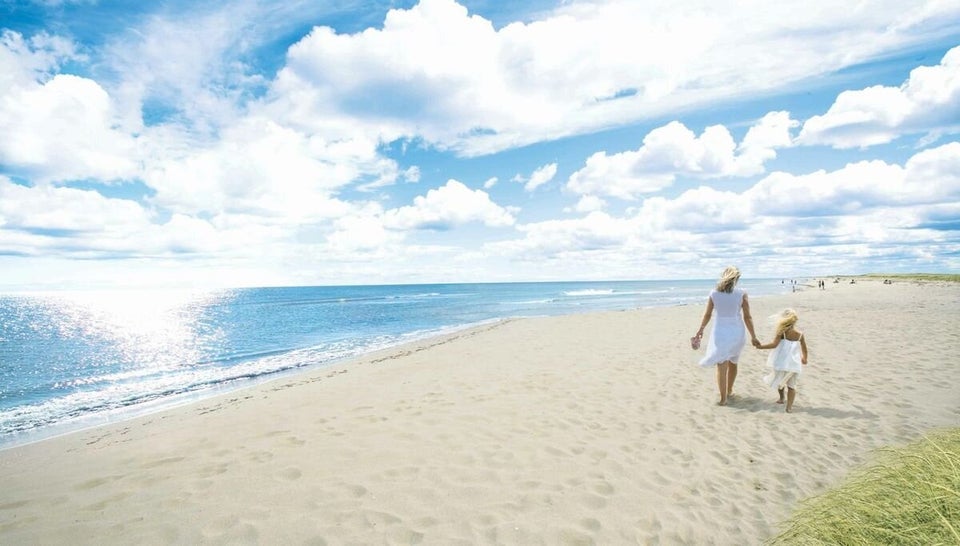 Callanders Beach and Kellys Beach, New Brunswick
With more than 50 beaches located in New Brunswick, most of which are located on the Northumberland Strait, it's here you'll find the warmest salt-water beaches in the country. While Parlee Beach near Moncton is one of the most popular, we chose
Overlooking the warm lagoon waters, Callanders Beach is a great spot for relaxing and younger children thanks to its shallow waters. Kellys Beach, on the other hand, boasts
several km's of white, sandy shores for swimming, catching a glimpse of the area's colony of seals or spotting more than 200 species of birds in the area.
Good Spirit Lake Provincial Park, Saskatchewan
From beautiful white sand to clear, shallow waters, active sand dunes and dozens of family-friendly activities, Good Spirit Lake offers many fantastic options for summertime fun. Walk the sand dunes trail, cycle, try to catch a glimpse of local wildlife or just sit back and relax on the beach while you dip your toes in the shallow water that's great for family swimming.
Crystal Crescent, Nova Scotia
Around Halifax is also a number of great beaches but we love Crystal Crescent: three smaller beaches connected by a boardwalk and hiking trials with views of the stunning coast.
Located in Sambro Creek at the mouth of Halifax Harbour, the white sand beach is popular with locals, especially in August when the water gets warmer. Don't miss nearby beaches Rainbow Haven and Lawrencetown, a popular spot where you can find locals surfing or take a lesson of your own.
Located in Grand Beach Provincial Park, Grand Beach is found on the eastern shore of Lake Winnipeg, just north of the town of Grand Marais, Man. Just an hour drive north from Winnipeg, it has been a popular holiday spot for locals for almost a hundred years. Enjoy a bustling boardwalk, white silica sand and eight-meter-high sand dunes.
Chesterman Beach, Tofino, British Columbia
This 2.7 km stretch of white sand beach in Tofino is considered one of the best on the west coast. Here, you can explore tide pools and marine life forms at low tide, walk to Frank Island or head to South Chesterman Beach for a surfing lesson! Dotted along the beach are numerous bed and breakfasts as well as the luxury, award-winning Wickaninnish Inn on North Chesterman Beach.
Grosbeak Lake, Northwest Territories
While not your typical "beach," per se, the Northwest Territories boasts Grosbeak Lake in Wood Buffalo National Park. The shallow lake is an exposed salt flat from an ancient inland sea that existed 390 million years ago.
Here, you'll find glacial erratics (rocks left behind 8,000 to 10,000 years ago when the glaciers retreated). Here you can take your shoes off, play in the sand or soothe your feet in the salty water that's ten times saltier than the ocean, a therapeutic experience similar to the Dead Sea.
Plage de la Grande Échoueries, Îles de la Madeleine, Quebec
Best from June to September, Grand Échouerie Beach in the Îles de la Madeleine region of Quebec offers an endless long stretch of beach that makes up the coastline of East Point National Wildlife Reserve.
From here, visitors can admire the lighthouse of Cap Alright and the spectacular grey cliffs of Plaisance Bay. For the more adventurous, during low tide, there are caves that are ripe for exploring.
Patricia Lake, Jasper, Alberta
For a beach with a postcard-perfect panoramic view of the Rocky Mountains, don't miss Jasper's Edith Lake or Annette Lake for local favourites where the water runs slightly warmer for swimming.
For something more exclusive, however, don't miss Patricia Lake. While this secluded lake is accessible by hike and while the scenery is serene, offering a great place for swimming or wading, it holds another secret.
Beneath its peaceful surface, in the depths of the lake is a top-secret World War II mission: a secret aircraft carrier. The prototype for an aircraft carrier made from pykrete was built at Patricia Lake and can still be found there today.
Wreck Beach, Vancouver, British Columbia
Often noted as one of the top nude beaches in North American, its clothing-optional feature isn't the only reason we chose Wreck Beach (even if it was the first in North America and the largest) but it is one of the main!
Located right by the University of British Columbia campus, through a stretch of forest and down a wooden staircase, the journey to this out-of-the-way, secluded spot makes it worth a visit, whether it's a quieter day or a livelier one. Don't miss Wreck Beach on August 13 when you can take part in the Wreck Beach Bare Buns Run!
For something more PG in Vancouver, check out Kitsilano, Jericho or Spanish Banks.