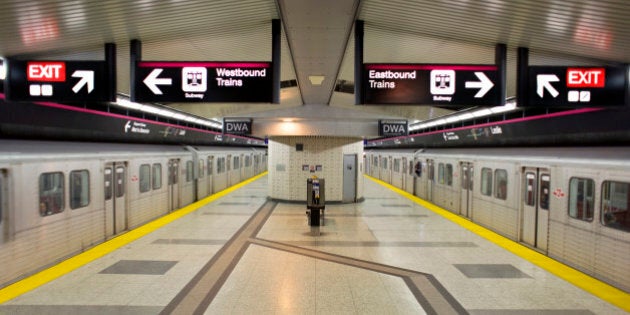 Dear Toronto, stop complaining about your transit system. It's one of the best in North America.
So says Walk Score, a Seattle-based company known for its "walkability" rankings to help people choose places to live based on transit and pedestrian accessibility.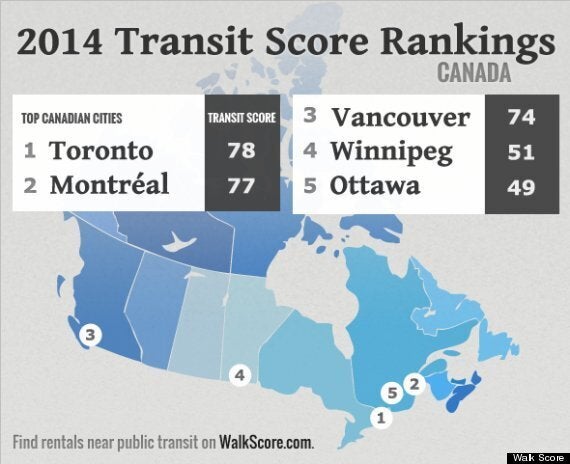 The company released its first-ever ranking of Canadian transit systems on Tuesday using its Transit Score algorithm, which calculates scores by adding the value of all nearby routes.
Walk Score explains its methodology:
"The value of a route is defined as the service level (frequency per week) multiplied by the mode weight (heavy/light rail is weighted 2X, ferry/cable car/other are 1.5X, and bus is 1X) multiplied by a distance penalty. The distance penalty calculates the distance to the nearest stop on a route and then uses the same distance decay function as the Walk Score algorithm."
The company then assigns a city a score out of 100. Any system that scores between 90 and 100 is considered a "Rider's Paradise," while anything between 70 and 89 is called "Excellent Transit."
Toronto scored a 78 based on this criteria, while Montreal scored 77. Both cities scored better than any large U.S. city besides New York and San Francisco.
Vancouver came third on the Canadian list with a score of 74, while Winnipeg and Ottawa rounded out the top five.
Check out Canada's best transit cities: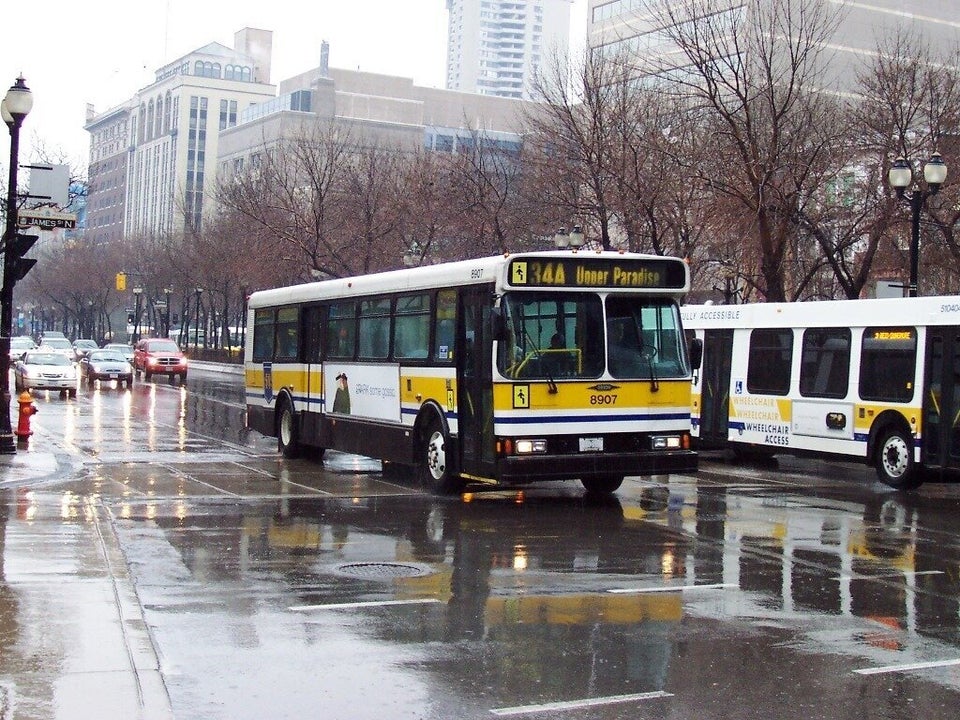 Canada's Best Cities For Public Transit
Like this article? Follow our Facebook page

Or follow us on Twitter
Popular in the Community