Whether you're long term with the love of your life or recently found the date of your dreams, step up your dating game and explore new romantic territory to keep the sparks flying. Here's a cross-country selection of hidden gems and outside-the-box options for an exciting date night.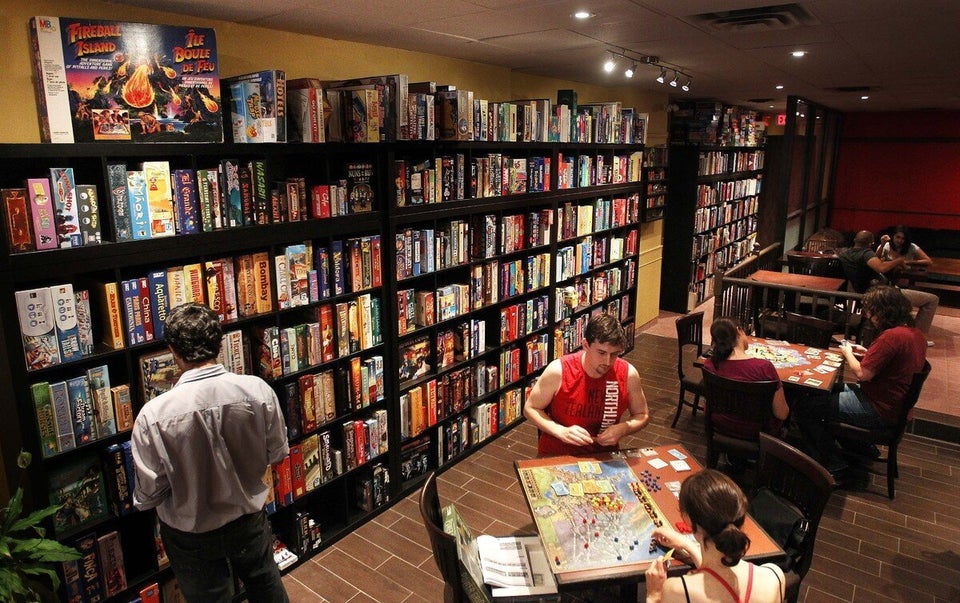 Canada's Best Date Spots
It's never fun to date someone who plays games, unless you're at Toronto's original board game café. With over 2,500 games, you can linger and try as many as you like, with servers on hand to offer instructions, along with a selection of drinks and snacks. There's nothing like a little competition to heat things up!
Get outdoors but off the beaten path at Harbourfront's Toronto Music Garden. Co-designed by renowned cellist Yo Yo Ma, each section of this unique green space is inspired by a movement in Bach's "Suite No. 1 in G Major." In the summer, free concerts mean the two of you won't be the only ones making beautiful music together.
Hidden behind a nondescript red door, this speakeasy-inspired bar is tricky to find -- but once you do, you'll be transported to a classy hideaway just off the Main. Choose from old-school cocktails as you play 'sexy stranger' at the bar.
This Montreal gem doesn't just cook great Southern-inspired fare, they'll also pack it up for you in a picnic basket, complete with tablecloth and silverware. Take it (and a companion) to the park across the street and enjoy all the flirty fun of a summer picnic, without the work.
Equal parts wine bar, tapas restaurant, and art studio, this Yaletown spot allows you to eat, drink, and be creative. You buy the canvas, they provide the smock and supplies, and you and your muse get to create a beautiful memory together even if it doesn't result in particularly beautiful art.
A Vancouver gelateria that puts Baskin-Robbins' 31 flavours to shame, La Casa Gelato boasts 500 different choices (though "only" 218 at any given time). Ice-cream lovers can spend time sampling exotic options like blue cheese and curry, even if you fall back on old favourites for your scoop.
What this cozy resto-lounge lacks in leg room, it more than makes up for in atmosphere. From the candles-in-mason-jars lighting, to the handwritten menu scrawled across a giant chalk board (affectionately called the "moon board"), the entire place exudes a laid back and playful vibe. The small plates (think meat-and-cheese boards, not three-course meals) all go for under $15, leaving your wallet relatively unscathed.
Ottawa's "home of stuff you won't see anywhere else," the Mayfair focuses on independent films and cult classics that are a cut above the options at your local multiplex. Feeling extra adventurous? The repertory theatre also hosts a monthly Super Secret Sinema series featuring edgier, out-of-print material, sure to inspire some secret after dark activities.
If you and your date happen to be herbivores (or if you just feel like making some poor cow's day), then head over to this intimate vegetarian restaurant. Asian-inspired twists on classic veggie staples abound, and the top-shelf hospitality will leave you both in a great mood. Show off your adventurous side, try something new, and see if that daring demeanour carries over to the rest of your night.
Work on your game at this par 3 golf course located in Edmonton's scenic river valley. More active than mini-golf but with a more relaxed atmosphere than the usual 18 holes, it's the perfect day date and opportunity to get close while you help each other work on your swing.