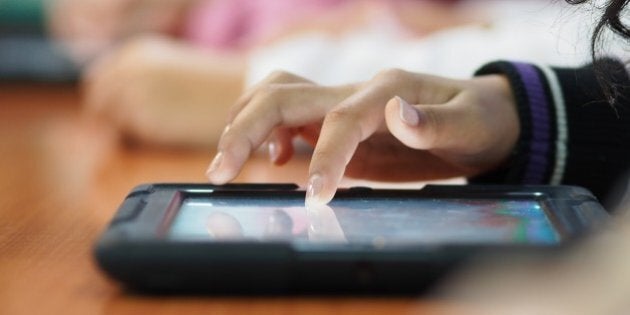 Guess which place in Canada has the highest download speeds in the country. Hint: It's not a major city.
At 106.22 Mbps -- or about 1GB per minute -- Olds, Alta., is Canada's capital of broadband internet download speeds. The town of roughly 8,500 people beats the second place community of Quispamsis, N.B. by over 40 Mbps.
For reference, Toronto is ranked #115 in terms of national download speeds. And worldwide, Canada ranks 39the in the world in terms of fastest global download speeds, according to the latest numbers from the Ookla Net Index.
The index crowdsources data from a speed test that internet subscribers can use to measure their download and upload speeds. As a result, the data reflects the average speed of those test users, rather than all internet connections. So, for instance, if only high-speed internet subscribers use the speed test in certain towns, that could skew that town's results upward.
Here are the towns with the highest and download speeds, according to the Ookla Net Index.
Download speeds - highest
1 - Olds, Alberta: 106.22 Mbps
2 - Quispamsis, New Brunswick: 65.78 Mbps
3 - Riverview, New Brunswick: 61.46 Mbps
4 - Bathurst, New Brunswick: 55.37 Mbps
5 - Courtice, Ontario: 53.35 Mbps
6 - Grand Falls, New Brunswick: 52.54 Mbps
7 - Woodstock, Ontario: 51.84 Mbps
8 - Tracadie, New Brunswick: 50.98 Mbps
9 - Torbay, Newfoundland and Labrador: 50.46 Mbps
10 - Manotick, Ontario: 50.21 Mbps
524 - Revelstoke, British Columbia: 3.79 Mbps
525 - Chibougamau, Quebec: 3.78 Mbps
526 - Brighton, Ontario: 3.77 Mbps
527 - La Ronge, Saskatchewan: 3.76 Mbps
528 - Vankleek-Hill, Ontario: 3.68 Mbps
529 - Baddeck, Nova Scotia: 3.56 Mbps
530 - Slocan, British Columbia: 3.37 Mbps
531 - Minnedosa, Manitoba: 3.33 Mbps
532 - Flin Flon, Manitoba: 2.73 Mbps
533 - Tofino, British Columbia: 2.73 Mbps
534 - Ardrossan, Alberta: 1.93 Mbps
Canadian download speeds by province: