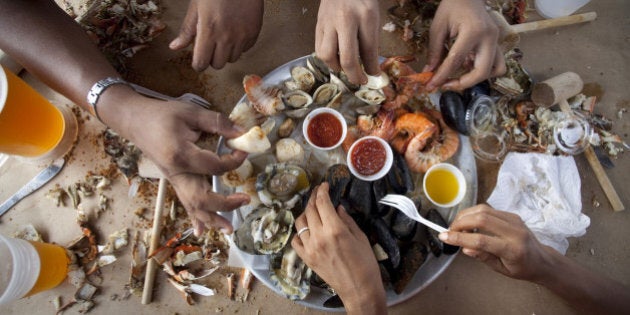 Wherever you are in Canada, there's an incredible restaurant to be found nearby.
Today, they've released the 10 ranked winners, and though it didn't come out on top, it was Edmonton that made an impression.
"I think that Edmonton is ahead of a couple of the other cities of its size — there were four or five places we wanted to try," Andrew Brathwaite, the food and wine writer who visited and ultimately judged all the restaurants, told The Huffington Post Canada. "They've really developed a cocktail culture. I was impressed not only by how knowledgeable the guys were behind the bar, but how well integrated the cocktails were with the experience and the food."
Other cities, like St. John's and Ottawa, also gave the usual metropolises a run for their money.
"It is nice to see in the top 30 that there is a lot of those places that don't normally pop up kind of popping up," says EnRoute's editor-in-chief Ilana Weitzman, who also noted the importance of location in the tastes discovered as well. "One thing we noticed this year is that a lot of the places really had a strong sense of terroir, restaurants that really belonged where they were located. They were really of that place."
Local ingredients like seabuck thornberries in Quebec City and albacore tuna in Halifax caught Brathwaite's eye, but it was the energy in the restaurant scene that he found most intriguing.
"We got to go to more fun, late night, lively places," says Brathwaite, who just published an e-book, "An Inconvenient Fruit," about food, wine and travel. "While the environments are boisterous, without any snootiness, the standards of service seem to be coming up. People are realizing you actually have to be really skillful to pull that off in an effective way."
So now, without further ado, here are the top ten new restaurants in Canada for 2014. Happy exploring!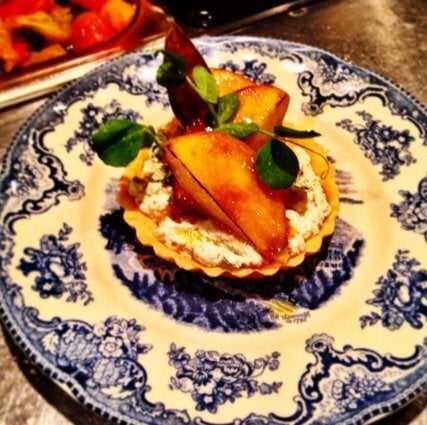 Top Canadian Restaurants 2014