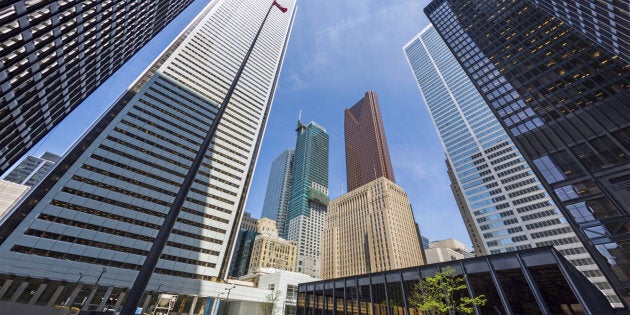 Canada's big five banks all raised their interest rates Thursday, following the Bank of Canada (BoC)'s hike to the key lending rate to one per cent a day earlier.
The move could prove to be a major windfall for banks, even as consumers face higher borrowing costs.
Bank of Montreal, CIBC, Royal Bank of Canada, TD Bank and Scotiabank all announced they are raising their prime lending rate to 3.2 per cent, from 2.95 per cent, increasing rates by the same 0.25 percentage points as the BoC.
Borrowers who have variable-rate loans, including mortgages, will feel the impact immediately, with more of their payments going to cover interest.
And in the longer term, those looking to get fixed-rate loans will face higher interest rates at the banks.
Earlier on HuffPost — What a Bank of Canada interest rate hike means for you:
"Anyone who currently has a variable rate mortgage should consider if now is a good time to lock into a fixed rate mortgage," said James Laird, co-founder of Ratehub.ca, in a statement.
"And anyone currently shopping for a home should get a pre-approval, which guarantees today's fixed rates for 120 days."
The expectation is that the Bank of Canada will continue to increase interest rates as Canada's economy heats up, and lenders will continue to pass on the full cost of those hikes to consumers.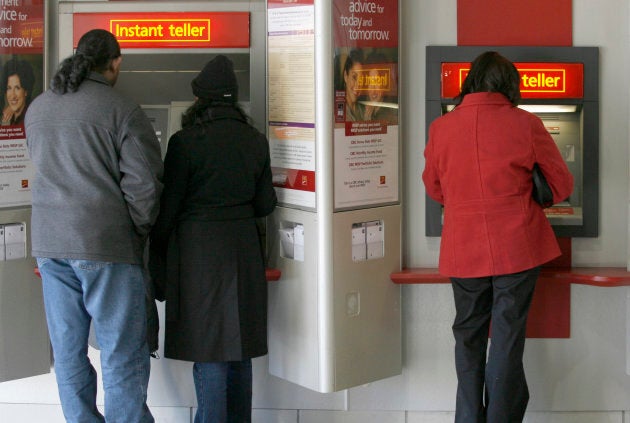 Many analysts had been expecting the BoC to move on rates in October rather than this month. Many are now pushing back their expectations for the next rate hike to January.
But the aggressive move by the BoC on Wednesday also has analysts expecting interest rates to go higher than they had predicted earlier.
"The [BoC's] somewhat aggressive hike and the upbeat view on growth point to more [interest rate hikes] than we previously expected over the next year," BMO economist Robert Kavcic wrote in a client note Thursday.
BMO is now calling for the BoC's key lending rate to rise to 2 per cent by the end of 2018, having earlier predicted it would rise to 1.5 per cent by that time.
The interest rate hike stands to fatten Canadian banks' bottom lines.
Dave McKay, CEO of RBC, told an industry conference on Wednesday that the quarter percentage point rate hike will translate into $100 million in added revenue for the bank over the next year, and some $300 million over the next five years.
He called that sum "quite meaningful." But he also warned that higher rates could slow down Canadian consumers, and that could hit the entire economy.
"As rates rise ... a greater amount of disposable income is coming out of purchasing power, which will slow down economic growth in other sectors. And that's not a healthy thing in the long term," he said, as quoted at the Financial Post.
But for now Canadians don't seem to be having trouble repaying their loans, said Regina Malina, senior director of data and analytics at Equifax Canada.
She says whether or not Canadian consumers will be able to handle the interest rate hikes will depend on how quickly they happen.
"If it's going to happen slowly enough, Canadians should, in theory, be able to adjust to the changing environment," she said, as quoted at the Post.
— With a file from The Canadian Press