Canada's food-price crunch may not be over yet, but at least cauliflower fans can breathe a sigh of relief.
Retail cauliflower prices soared over the past few months to the point that it got the attention of the New York Times, which declared the cauliflower a "luxury" item in Canada and noted that five heads of the vegetable would buy you a barrel of oil in the Great White North these days.
Well that's coming to an end, with cauliflower prices coming back down in recent days.
A head was going for $1.99 a head at a number of supermarkets in Toronto this week, and CBC reports similar prices are now being advertised in Vancouver. A spokesperson for Metro Foods confirmed prices have come down in recent weeks at the chain.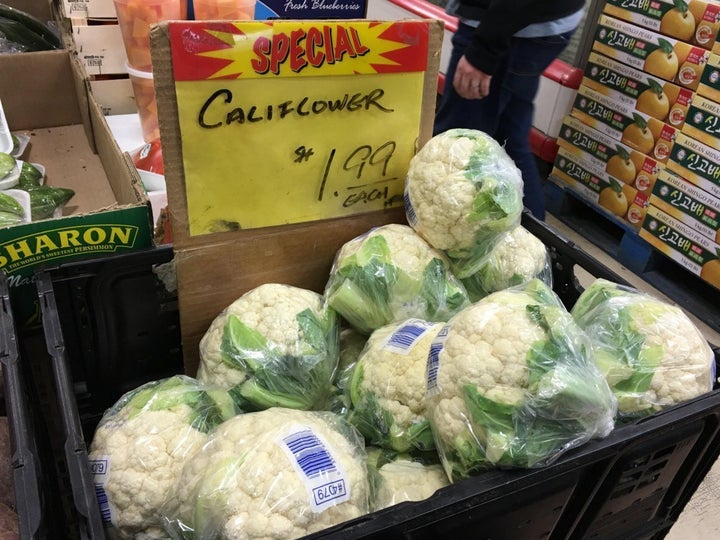 Cauliflower heads were on sale for $1.99 at this supermarket on Toronto's Bloor Street, as well as at other supermarkets across the city. (Photo: Andree Lau, HuffPost Canada)
Unlike the spike in the prices of other imported foods, the cauliflower crisis wasn't just a story of a falling Canadian dollar.
The experts say unfavourable weather conditions in California were behind a supply shortage last year and earlier this year, driving up prices. In Canada, the falling loonie added to the price spike.
But the new cauliflower growing season is turning out much better, said Lia Fletcher, a purchasing manager with Kim's Farm Market, in an interview with CBC.
"Because of the weather, rain and freezing rain, the harvest took a little longer. … Now it's just the peak season for it and it's being harvested and sold."
But some experts, such as Sylvain Charlebois of the Food Institute at the University of Guelph, say prices came down because of the public outrage about $8-a-head cauliflower.
"It was a very interesting market reaction to all the stories you heard about cauliflower," Charlebois told the Toronto Star. Charlebois said retailers are selling cauliflower below cost to appease customers.
The experts say food prices will continue to rise in Canada as the effects of a lower loonie work their way through the economy. Nearly all fruit and vegetables in Canada are imported, and are therefore quickly affected by changes in exchange rates.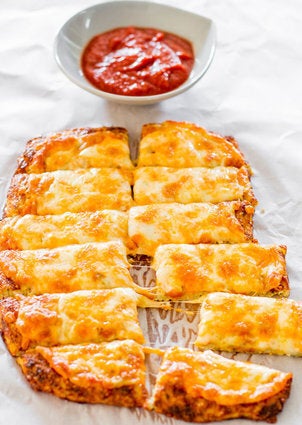 New Healthy Ways With Cauliflower
Popular in the Community