Canadian whisky brand Crown Royal has nabbed the title of World Whisky of the Year 2016 for its Northern Harvest Rye, the first time the honor has gone to a Canadian brand.
A respected authority on all things whisky, writer Jim Murray pronounced the Crown Royal Northern Harvest Rye the best of 2016 calling the result a game changer, and a surprise.
"Crown Royal Northern Harvest pops up out of nowhere and changes the game," said Murray in a statement. "To say this is a masterpiece is barely doing it justice."
Murray gave the whisky a mark of 97.5 out of 100.
Crown Royal's Northern Harvest Rye, priced at $30 for 750 ml, is the brand's first ever blended spirit: 90 percent rye whisky is described as smooth and spicy.
This year, Murray has expanded his list of top whiskies from three to five:
Here are the 2016 World Whiskies of The Year according to Jim Murray:
1. Crown Royal Northern Harvest Rye, Canada
2. Pikesville Straight Rye, USA
3. Midleton Dair Ghaelach, Ireland
4. William Larue Weller Bourbon (Bot.2014), USA
5. Suntory Yamazaki Mizunara (Bot.2014), Japan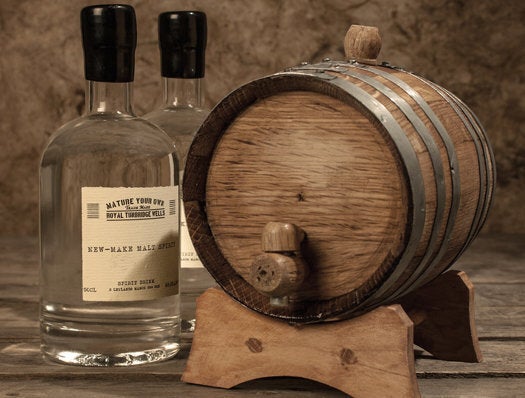 Whisky Gadgets