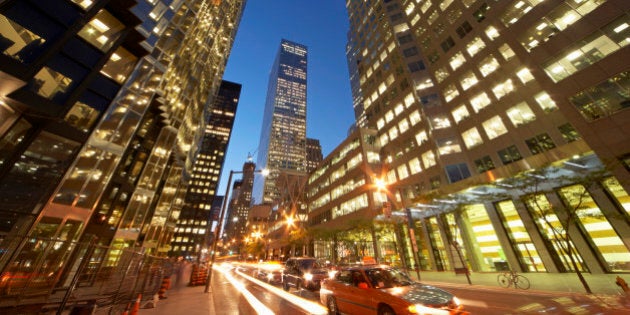 Canada's economy surprised to the upside in January, growing a solid 0.6 per cent in the month, Statistics Canada reported.
That's well above economists' call for 0.2 to 0.4 per cent growth, and it was the biggest monthly gain in five years, according to BMO chief economist Doug Porter.
Virtually every major sector of the economy expanded, including oil, gas and mining, which grew 0.9 per cent in the month.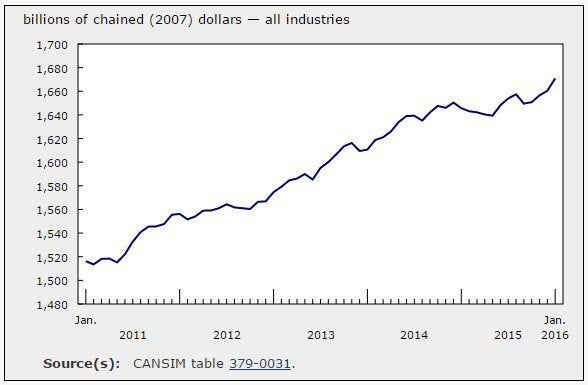 It's the fourth consecutive month of growth for oil and gas extraction, which has struggled considerably since the oil price decline began in mid-2014. But the sector is still 1.6 per cent smaller than it was a year ago.
Manufacturing is accelerating. It grew 1.9 per cent in January, up from a rate of 1.1 per cent in December. That indicates that the loonie's decline is finally beginning to help manufacturing exporters, as economists had predicted.
"2016 is off to a roaring start," CIBC economist Nick Exarhos wrote. Consumers helped keep the economy going, but "the story truly is the broad-based strength amongst industries."
BMO's Porter noted that investors and consumers were in a pessimistic mood in January -- even as the economy was rebounding.
"The irony, of course, is that at the very moment that markets were extremely stressed over the growth outlook in January, and at the very moment so many were advising the federal government to open the spending taps to support growth, the economy was quietly zipping along at its best growth rate in years," he wrote.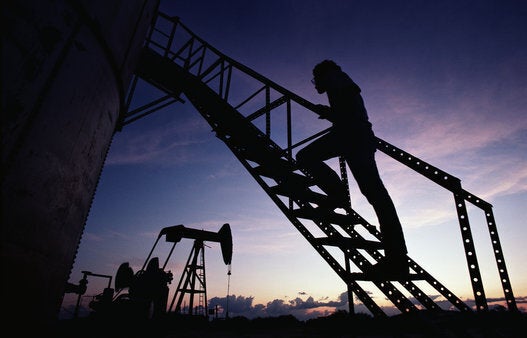 Wage Gains In Canada, By Industry (2015)
Popular in the Community