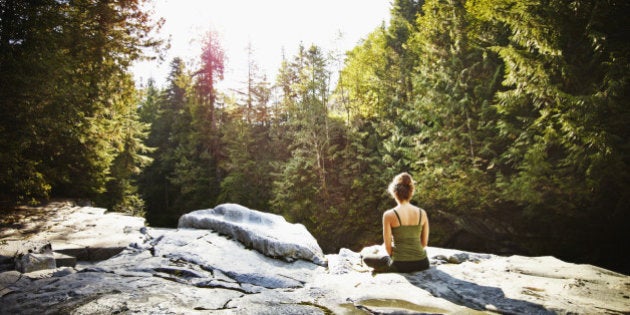 By almost any measure, Canada fares surprisingly poorly when it comes to protecting the environment. In 2013, the Conference Board of Canada ranked us 15th out of 17 countries based on a wide range of environmental metrics. Tens of thousands of Canadians die prematurely each year because of environmental hazards such as air pollution, and millions suffer illnesses. Yet as anyone who has paddled a river, hiked a trail, or spent time in Canada's gazillion wild and beautiful places will know, this is a country that should be leading the world on green performance.
The Canadian Environmental Bill of Rights, a private member's bill introduced earlier this week by NDP MP Linda Duncan, could help turn things around. Bill C-634 is not only sound environmental policy, it reflects the beliefs and values of most Canadians. Nine in 10 Canadians polled by Angus Reid believe that governments should recognize their right to a healthy environment. In other words, it doesn't matter if you support the NDP, the Green Party, the Liberals, or the Conservatives -- every Canadian political party should support this concept. In fact, all parties except the Conservatives supported an earlier version of the Canadian Environmental Bill of Rights that came close to passing in 2011.
Environmental rights and responsibilities are an idea whose time has come. Fifty years ago, the concept of a right to a healthy environment was considered novel. Today, it is widely recognized in international law, endorsed by an overwhelming proportion of countries, and included in the majority of the world's constitutions. In fact, Canada is among only a dozen nations that do not yet explicitly recognize this fundamental human right. Without air to breathe we can only live a few minutes. Without water to drink, only a few days. Without nutritious food, a few weeks. If our air, water, or food is polluted or contaminated, we will become ill. So a healthy environment is an absolutely essential prerequisite to our health and well-being.
There are a few key components of a good environmental bill of rights and Bill C-634 includes many of them:
a clear recognition of the right to live in a healthy environment;
a clear definition of the obligations on governments, businesses, and individuals, including government's duty to act as a trustee protecting nature for the benefit of present and future generations;
a series of principles -- including polluter pays and the precautionary principle--intended to guide legislators, policymakers, civil servants, and courts in interpreting, implementing, and enforcing the legislation;
a detailed provisions regarding the procedural rights of access to information, public participation in decision-making, and access to justice; and
a provision clarifying that Aboriginal and treaty rights are not affected.
As an environmental lawyer, author, and professor who has spent more than a decade studying the impact of laws on environment performance, I have learned that environmental rights have the potential to reverse our country's dismal environmental record and to protect our air, land, water, and ecosystems. Countries that recognize constitutional environmental rights and responsibilities have stronger, better enforced environmental laws and policies. There is more citizen participation in environmental decision-making and a reduction in environmental injustices like disproportionately high levels of pollution in poor or marginalized communities. Overall, residents of countries that recognize constitutional environmental rights have smaller ecological footprints. Thus there is a compelling case for adding environmental rights and responsibilities to the Canadian Charter of Rights and Freedoms. Although statutory rights (like the ones proposed in Bill C-634) are not as powerful as constitutional rights, they provide people with legal options for addressing environmental harms, increase accountability, and can even help set the stage for Charter rights down the road.
As a country, developing a strong environmental law framework starts with people refusing to settle for laws that fail to live up to our basic values and beliefs about who we are as Canadians. This is an idea that is gaining traction. In recent weeks, municipalities including Richmond B.C., The Pas Manitoba, Rosemont-La Petite-Patrie in Quebec, and, Vancouver have issued declarations recognizing residents' right to a healthy environment.
An overwhelming majority of Canucks want all politicians to stand up for our environment, as Linda Duncan, Thomas Mulcair, and the NDP did this week. The environment, our health, and our future depend on it.
This piece was authored by former Ecojustice executive director Dr. David R. Boyd. He is an environmental lawyer, adjunct professor in Resource and Environmental Management at Simon Fraser University, and the author of The Right to a Healthy Environment: Revitalizing Canada's Constitution.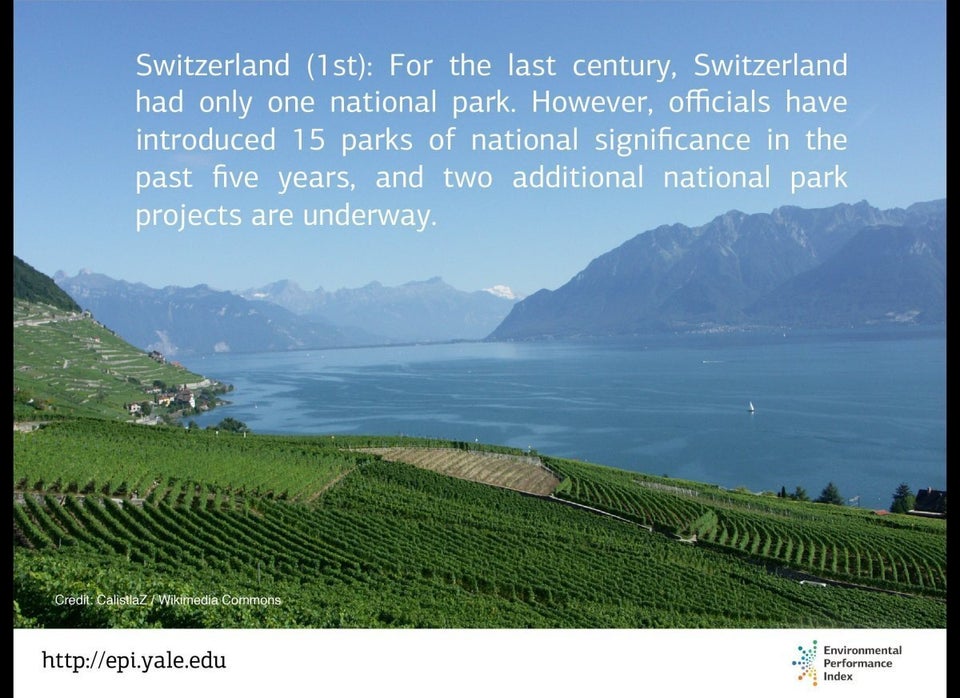 2014 Environmental Performance Index - Who's on top and bottom?