The regional carriers offer rates lower than the national average, thus forcing the national carriers to either compete or get out.
This is something Canadians have known for a while, going so far as to create a black market for the cheaper prairie plans.
Even though Canadians, in general, pay some of the highest fees in the world, Canadians living outside the above three provinces are definitely getting the shorter end of the stick.
"The lack of competition is going to continue to increase prices. We need real competition here, not competition with spotty coverage that eventually gets acquired by the big three carriers," Tanvir Toor told the Huffington Post Canada.
Toor is the founder of Sphere, a Vancouver-based online cellphone trading company, that put together the infographic below. It shows just how much the presence of a fourth carrier changes cellphone plan prices across the country.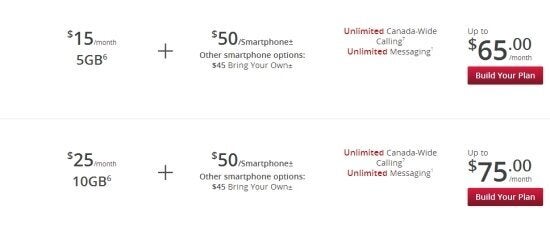 Canada's Unfair Wireless Prices (2014)
Popular in the Community