On January 18, Americans celebrate Martin Luther King Day in honour of the man whose outsized oratorical skills and commitment to nonviolent activism made him chief spokesman for the civil rights movement. He, his prose, and the holiday inspired in his memory have subsequently become internationally recognized symbols of equal rights for all.
I am often reminded of King, who uniquely demonstrated that eloquence trumps bigotry, when researching Canada's earliest LGBT activists. They, like King, were at the forefront of a dramatic civil rights movement, making powerful and persuasive arguments for social justice in the face of sometimes brutal suppression. However, their considerable contributions are little known.
Of all these people, perhaps the one who stands out most as a trailblazer is James Egan. Remarkably, way back in 1949 -- at a time when no one else in Canada would even dare -- he began publicly demanding justice for gays and lesbians. He was a lone voice arguing for acceptance of a form of sexuality almost universally derided and subject, for men at least, to criminal punishment. His cause would have seemed hopeless to most and thus exemplified King's oft-repeated assertion that "Faith is taking the first step even when you don't see the whole staircase."
Infuriated by malicious portrayals of homosexuality in both tabloid and mainstream press, Egan began writing letters-to-the-editor in protest. In the spring of 1950, one of his epistles was published for the first time. This, as he later noted, opened the floodgates to his involvement as an activist and he threw himself into the cause. He later wrote, "I simply let [the press] know that there was at least one person out there who was not going to sit by and let them get away with what I considered to be gross inaccuracies and libels." Echoing King's statement that "There comes a time when silence is betrayal," Egan added, "There were never any articles published from the gay point of view, which in my mind equaled a conspiracy of silence." [1] With nothing other than the courage of his convictions to back him up, he set an outstanding example of the power of the pen. His written arguments for acceptance soon became published in a variety of publications.
What I found most striking about Egan's archival records was a pile of typed, hand-signed correspondence he received from editors of Esquire, Ladies' Home Journal, Maclean's and Time. Poring through them, I was impressed by the gutsiness he demonstrated in writing to such prominent magazines and the respectful and well-considered replies he often received. At Egan's insistence, these publications demonstrated a willingness to at least debate an issue so taboo that most of society considered it off limits for discussion.
In one letter I found dating from 1950, an editor from Esquire wrote to Egan thanking him for his letter in which he outlined concerns about the magazine's portrayals of homosexuality. The editor stated, "Whether or not everyone agrees with us is of small importance when we realize that a great many people have started thinking about a subject that has long been shrouded by convention." Egan was not satisfied with a reply that others might have timidly accepted as progress. Demonstrating his feisty nature, he scribbled the following in the letter's margin: "Better, almost, to be shrouded by convention then the drivel published by Esquire." [2]
King stated, "In the end, we will remember not the words of our enemies, but the silence of our friends." This quiescence was entrenched amongst homosexuals who, in a climate of pervasive fear, had little appetite for activism in the 1950s. Those brave enough to speak up received little support from their community. "In a world where exposure meant ruin, most gay men adhered to the Omertà of silence."[3] Frustrated by this complacency Egan recalled, "I was pissed off that most members of the gay community ... didn't give a hoot about what came to be known as 'gay liberation.'" [4]
A decade after he began his letter writing campaign, the Toronto Star published the following by Egan: [5]
"[T]he homosexual minority suffers from prejudice and discrimination of a virulence and severity unknown to any other minority. [T]o remain within the law, [homosexuals are] condemned to a life of enforced celibacy -- a situation that is unacceptable to the majority of healthy human beings and one with which most homosexuals are unable and unwilling to live."
In 1964, Egan played a key role in the publishing by Maclean's of the first article by a mainstream press in Canada that took a generally positive view of homosexuality. [6] This event is considered a defining moment in the country's slow but enviable turn towards greater acceptance of homosexuality. Years after dropping out of the public eye, Egan and his partner Jack Nesbit were involved in an historic Supreme Court challenge in the mid 1990s. The case, which involved a challenge to the then-legal exclusion of pension benefits to same-sex couples helped force the government to amend the Canadian Human Rights Act in 1996 to include sexual orientation.
King stated, "The ultimate measure of a man is not where he stands in moments of comfort and convenience, but where he stands at times of challenge and controversy." Measured by this yardstick, Egan deserves to be well remembered. To paraphrase King's famous speech, titled "I've been to the mountaintop," he climbed that mountain, saw a promised land of acceptance few in his day imagined possible, and then demanded and helped achieve greater social justice.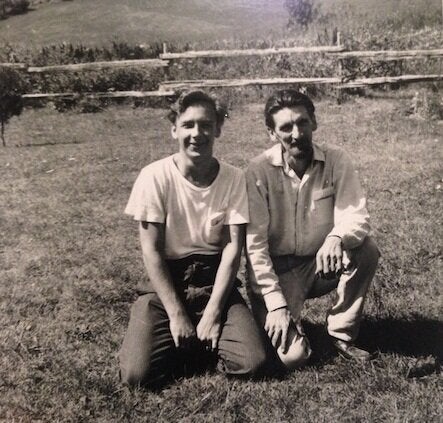 (left to right) Jack Nesbit and Jim Egan in the mid 1950s.
[Source: Canadian Lesbian and Gay Archives, Accession 2004-122/01, Box Location 8.2.8]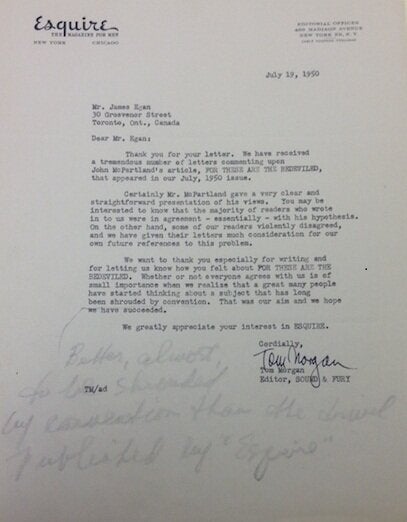 Letter from Esquire rejection letter to Jim Egan in 1950.
[Source: Canadian Lesbian and Gay Archives, Accession 1988-00, Box location 6.5.6, Folder "Egan Rejections"]
[1] Egan, James, and McLeod, Donald W. Challenging the Conspiracy of Silence. Toronto: Canadian Lesbian and Gay Archives, 1998. pp. 43 - 44
[2] Canadian Lesbian and Gay Archives, Accession 1988-00, Box location 6.5.6, Folder "Egan Rejections"
[3] Brewster Hugh, "Outcasts," The Walrus, June 2014 pp. 36-41
[4] Egan, James, and McLeod, Donald W. Challenging the Conspiracy of Silence. Toronto: Canadian Lesbian and Gay Archives, 1998. p. 91
[5] The Toronto Star July 5, 1960. Letter to the editor, "Canada's 'vicious' laws against homosexuals"
[6] Lesbian and gay liberation in Canada: a selected annotated chronology, 1964-1975. Donald W. McLeod. p. 3
Follow HuffPost Canada Blogs on Facebook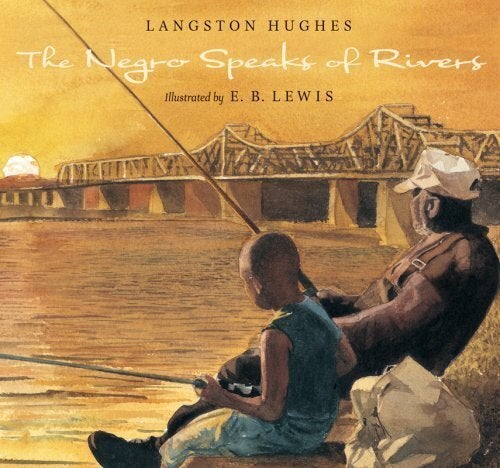 33 Great Moments In Cultural History That Wouldn't Have Happened Without LGBT People