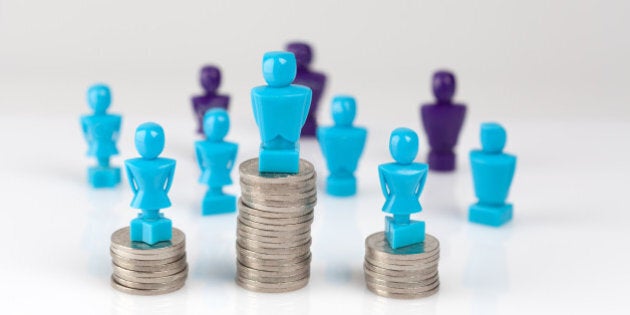 March 8 marks International Women's Day (IWD), a day meant to celebrate women's global achievements, but also tackle some of the biggest issues that hold them back. This year, the IWD's main focus is to accelerate gender parity, something The World Economic Forum believes won't happen until 2133.
"Even though Canadian culture has an emphasis on all aspects of diversity, Canada has been quite slow to deal with issues like gender pay gap," she tells The Huffington Post Canada. "What we do know about Canada's gender pay gap is that it has plateaued."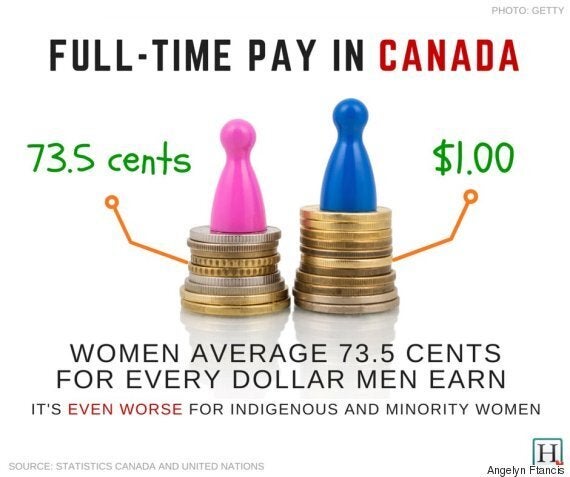 While there have been studies that argue the gender pay gap is lower in the public sector vs. the private one, Kaplan says a gap is still a gap. And although the current wage gap is an improvement from the '60s and '70s, when the women's rights movement was first gaining steam, the fact that it has plateaued is quite problematic, she adds.
Kaplan says there are several factors why women make less than men, and cites maternity leave as one of the biggest.
"If [women] do take the time off, they are typically giving up a salary and wage growth right at that crucial moment of their career," Kaplan explains. "This pushes that baseline salary from where future promotions will grow."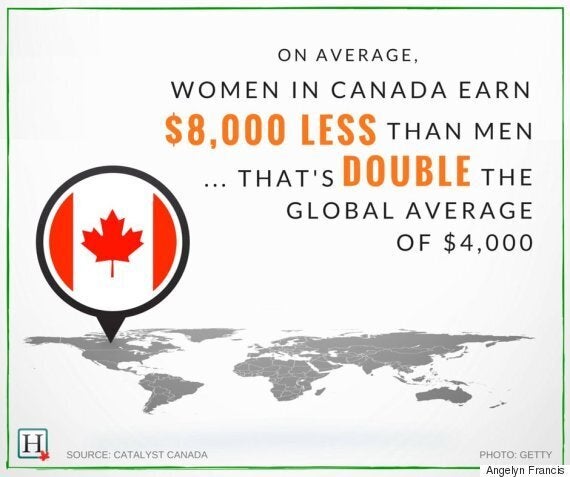 "A major reason why men are still making more than women is because most women are accepting this reality," she tells The Huffington Post Canada. "We can't be afraid to ask for a raise, take on more work, or take a leap and start our own businesses."
But it's easier said than done. Not all women have the resources or opportunities to ask for promotions or a higher wage, and even if women are more educated than men, some groups of Canadian women still fall far behind.
"We have to look at how we are socially programmed to use gender as a status marker and as an excellence marker — a female means not as high quality." — Prof. Sarah Kaplan
"The education gap has been closing extremely rapidly, so that's not going to be an excuse in the future," Kaplan says.
The art of negotiation is not an easy 'fix'
But even when it comes to working in the same industry, men and women are still not equal. While women neglecting to ask for raises might be one component of the problem, Kaplan argues it goes beyond just training women to be better negotiators.
Women and men who ask for raises are seen differently, Kaplan adds. A woman who asks for a raise can be labelled as unlikable, undesirable, pushy or aggressive, by bosses of any gender.
"I don't think we can blame this on women not asking," she explains. "We have to look at how we are socially programmed to use gender as a status marker and as an excellence marker — a female means not as high quality."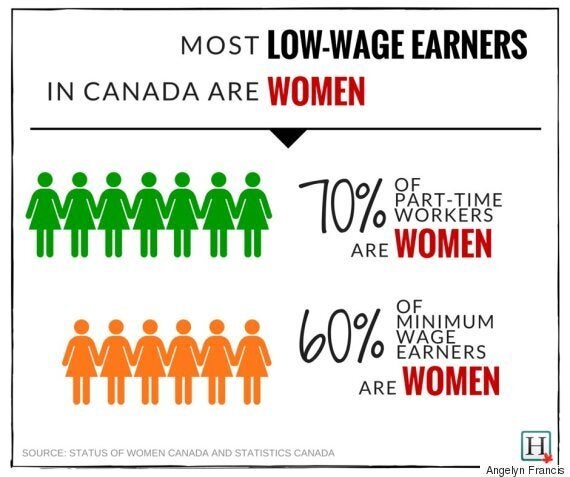 Kaplan says studies have shown when employers are looking at two identical resumes, for example, they are most likely to hire, give a raise or promote the male employee. "That isn't any negotiating, it's just the CV," she says.
Over the years, there have been plenty of solutions offered on how to fix the gender wage gap, and Kaplan suggests companies should start doing a salary analysis.
In 2015, McMaster University in Hamilton, Ont., announced it would give all female employees a $3,515 pay boost, after a report found female faculty members were making much less than men, the CBC reports. Of course, this is not something all companies can afford to do, but Kaplan says it's the right thing to do to correct the imbalance.
"What ends up happening when organizations do [an analysis] is that they find all sorts of reasons why women are paid less," she explains, adding some common ones include women not working with high-profile clients, for example.
"It's also seen as a very risky strategy, because you are admitting your female employees have been poorly paid, even though we all know it's true."
Transparency is another way to close this gap. In our society, it is still taboo to talk about wages and learn what our colleagues make. Kaplan says this is why the wage gap in the public sector may be smaller. In Ontario, for example, the Sunshine List (an annual report of public sector employees making more than $100,000) is available to everyone, and people are more likely to ask for raises, she adds.
Kaplan says there have been initiatives from some employers in the U.S. to make salaries more transparent, and in doing so, this is the best way to empower women to not only negotiate, but demand equal pay.
And possibly, all of these many moving parts could help close that gender wage — if not for this generation, then maybe the next one.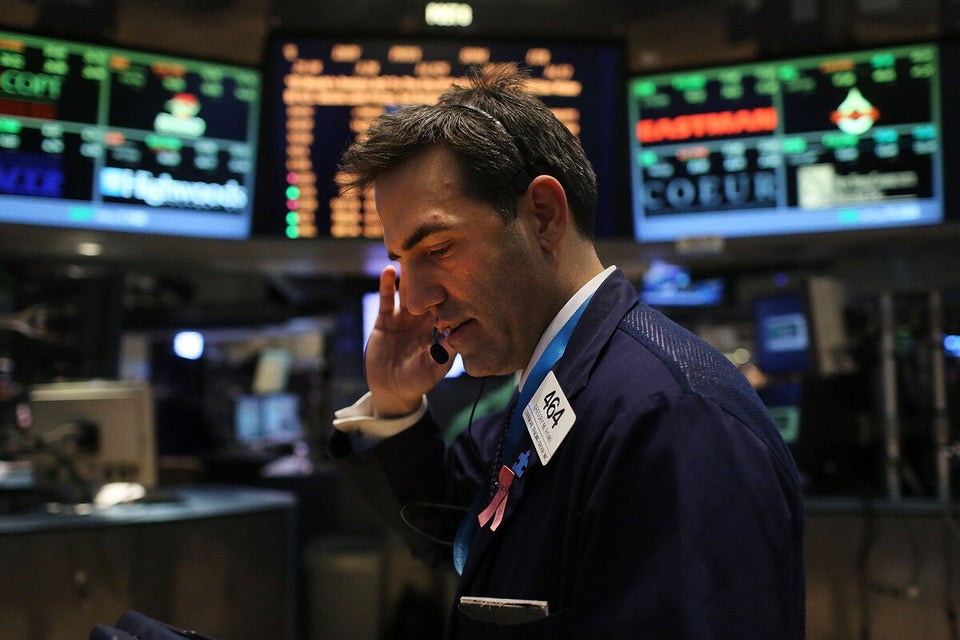 Jobs With Enormous Gender Pay Gaps
Popular in the Community