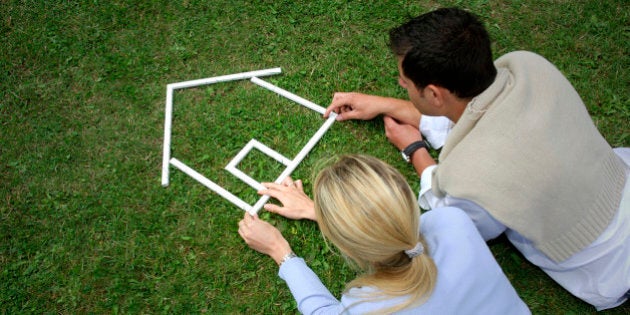 The first time I heard the line "you're not stuck in traffic, you are traffic" I immediately liked it. People tend to ignore their participation and impact on a situation and often believe things are happening to them, not because of them. I wanted to explore this concept as it applies to the Canadian real estate, specifically the Vancouver and Toronto metro area housing markets.
In a game of Family Feud, what would be the top responses for "Who or what is responsible for high prices in Canada?" People would definitely nod their heads, clap enthusiastically and repeat "good answer" to responses like immigration, foreign buyers, low interest rates, or greedy developers. The reality is, Canada's housing market crisis is likely your fault.
For Fortress Real Developments' latest Market Manuscript report, I conducted a survey of Canadian realtors, asking them to break down their clients into several categories. Keeping in mind that my contacts are more skewed towards realtors in the new condominium industry, 12 per cent of their clients were foreign buyers or recent immigrants and 27 per cent were domestic investors. Local real estate investors are twice as prevalent as foreign buyers and recent immigrants combined.
Have you voiced your displeasure with the greenbelt, restrictive municipal planning policies, NIMBYs?
A University of Western Sydney study conducted in 2014 on Chinese investment in residential real estate in Australia showed "that historically, domestic investment has had a far more significant impact on house prices" than foreign investors. It is not scary offshore buyers adding to demand, it's you or your neighbour buying second, third and fourth properties to take advantage of a rising market.
Only some of you are at fault for the above, but the bigger reason the housing crisis is your fault: you love single-detached housing too much. An April 2016 survey conducted by Mortgage Professionals Canada of domestic non-homeowners aged 18 to 39 showed that 59 per cent of respondents want a single-detached home, while just 18 per cent desired a condominium. A 2016 home buyer preference study by the Canadian Home Builders' Association polled recent new home buyers, and found that 62 per cent wanted a single-detached house as their next home purchase, and just one per cent of respondents wanted to buy a high-rise condo, and just four per cent wanted a mid-rise condominium.
New housing supply isn't keeping up with these lofty aspirations: single-detached housing accounted for 48 per cent of housing completions in Toronto in the 1990s, but just 28 per cent since 2010 per CMHC. In Vancouver, those figures are lower at 35 per cent and 24 per cent, respectively. The situation is getting worse, singles accounted for 25 per cent of housing starts in Toronto and 19 per cent of starts in Vancouver over the past year. Even if these shares were 60 per cent or higher, everyone still wouldn't be able to live in their preferred neighbourhood, there simply is not enough land to give everyone a big backyard and a two car garage.
Maybe you are not a real estate investor, and maybe you live in a 50-storey condominium downtown and walk to work, but you're likely still at fault for high house prices. Perhaps you voted for a government that hasn't supported the construction of social housing, or a local councillor that pushes back against condominiums or townhouses that infringe on affluent single-family neighbourhoods. Have you voiced your displeasure with the greenbelt, restrictive municipal planning policies, NIMBYs? All of these factors result in high land costs and a lack of affordability.
Change your expectations, change your address, change your vote, or try to change other's opinions.
My industry can't build you your dream house in the suburbs for a reasonable price if the price of land is skyrocketing due to building restriction and urban containment policies. Developers can't deliver an extra 50 suites and a desirable 20th floor view if a 15-storeys apartment is all that gets approved.
Government actions to quash demand are Band-Aid solutions that can only free up so much housing supply, the better way to combat a lack of supply is to build supply! Social housing, affordable housing, rental housing, market-rate ownership housing, luxury housing -- building more residential units might not make housing affordable for all, or even keep prices from rising, but it will likely keep them from skyrocketing.
It is time for you to take some responsibility, you are partially at fault for high house prices in Toronto and Vancouver. Change your expectations, change your address, change your vote, or try to change other's opinions. Just because you support a tax on foreign buyers, less immigration, further mortgage insurance rule changes, or other demand measures doesn't mean you shouldn't also support measures to increase housing supply of all types, even if you only love single-detached housing.
Will you be a victim of the housing crisis, or to blame for it?
Follow HuffPost Canada Blogs on Facebook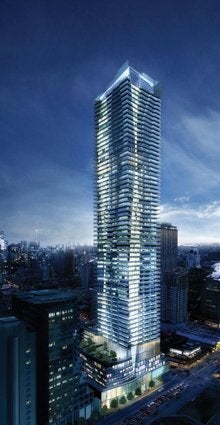 Coolest Condos Going Up In Toronto (2015)
Popular in the Community