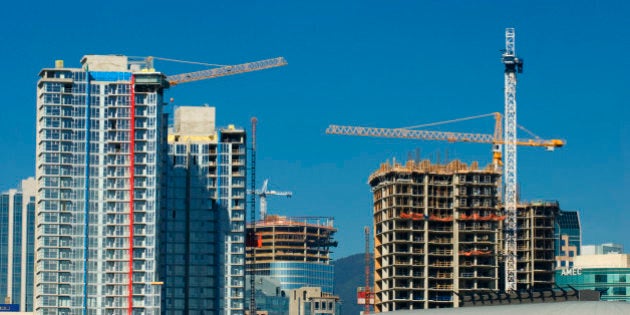 Canada's housing market will move into a protracted slump around 2018 thanks to shifting population patterns, the Bank of Montreal predicts in a new analysis.
Economist Robert Kavcic says Canada's long-running housing boom has been held up by demographics. A large number of "echo boomers," children of the baby boomer generation, are currently in the 25-34 age range when people buy first homes.
This helps explain why condo construction has been so strong in recent years, Kavcic says -- young homebuyers prefer the urban lifestyle. To prove his point, he offers a chart showing that the last major housing market crisis in Canada -- in the late 1980s and early 1990s -- took place at a time when there was an unusually low number of people in the 25-34 age group.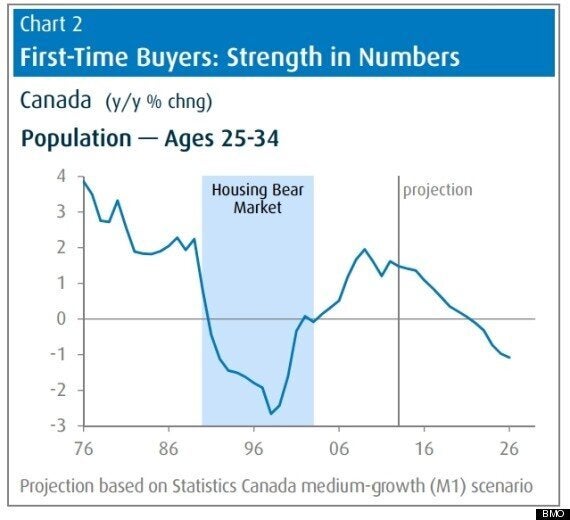 But what is good for Canadian house prices today may be bad news a few years down the road, as the number of people in the home-buying age range will begin to shrink this decade and will put downward pressure on the market starting around 2018, Kavcic writes.
He says that means Canada is "in the seventh inning" of its housing bull market.
Strong immigration into major centres like Toronto, Vancouver and Calgary will support the housing markets in those cities, but Quebec and Atlantic Canada, with lower population growth, will face a "significant challenge."
The BMO analysis came the same week as a new report from the IMF identified Canada as one of a growing number of countries where house prices are becoming excessive relative to incomes.
The IMF identified Canada as having the world's second most expensive housing market, by that measure, with Belgium coming in first.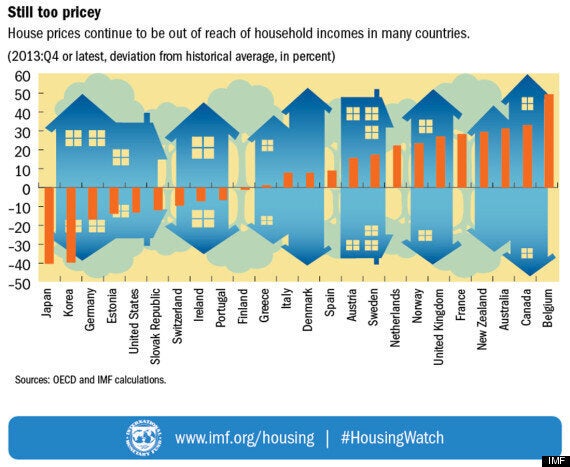 The IMF didn't use the term "housing bubble," but warned that "the world must act to contain the risk of another devastating housing crash." The report made clear the IMF sees central banks' low interest rates as causing house price inflation in many parts of the world.
"This is true for instance for Australia, Belgium, Canada, Norway and Sweden."
Many economists in Canada have been arguing that this is not a good measure of the health of the housing market, because those rock-bottom interest rates have made mortgage payments affordable even if prices are high.
However, that logic applies to the other countries with overvalued housing markets. Sweden's key lending rate is lower than Canada's at 0.75 per cent, and Belgium's most-overpriced market benefits from the EU's incredibly low 0.15 per cent base rate. This suggests that, whether or not a global housing correction is in the cards, Canada will be no exception.
BMO's Kavcic sees some bright spots on the horizon. He notes that those echo boomers who are buying condos today will soon start having children and will want to move into single-family homes, which will support that segment of the housing market. He even sees further upward pressure on single-family home prices, especially in cities that attract a lot of immigrants.
"Trust me, backyards and quiet streets move way up the priority list when the kids start moving," he writes.
But in many of Canada's largest housing markets, such as Toronto and Vancouver, single-family homes have become effectively unaffordable for average earning households (see slideshow below).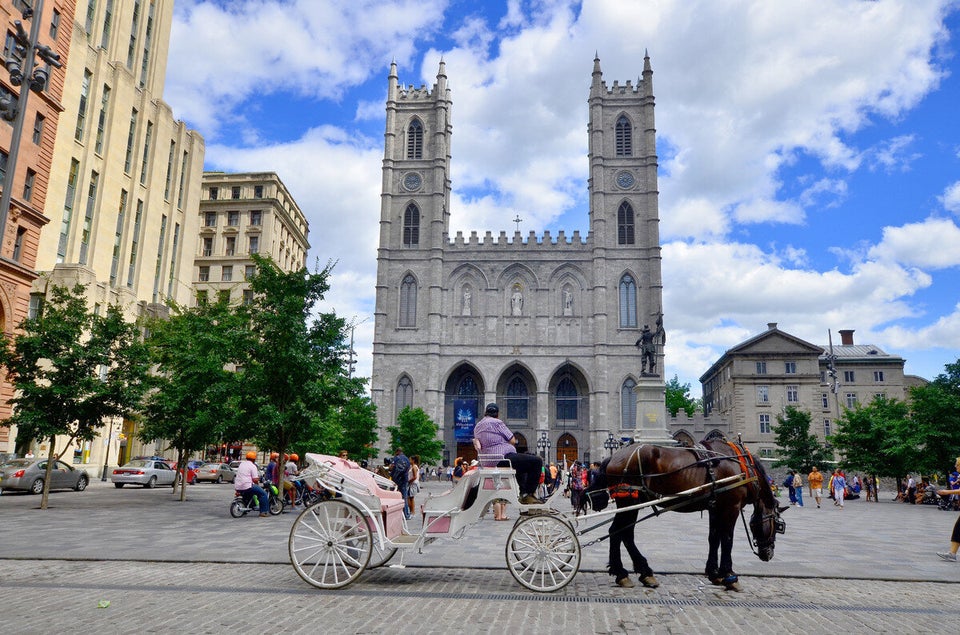 How Much Income It Takes To Buy A House In These Cities
Popular in the Community