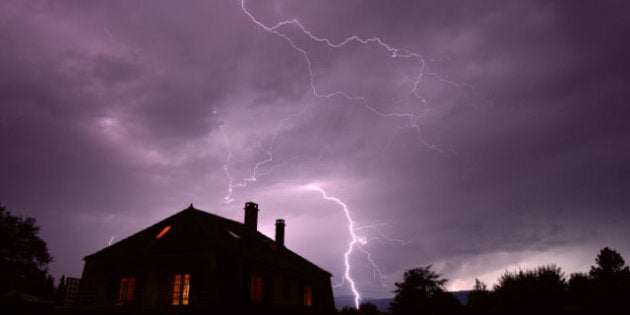 Canada's housing market is more overvalued than the US's market was at its peak, and Canadians are carrying a larger debt burden than Americans were before the crash, a report from The Economist states.
Canada's housing prices are overvalued by 29 per cent relative to income, and by 71 per cent relative to rental rates, the study found.
As The Economist notes, these numbers don't necessarily mean that Canada is bound for a painful housing market crash, along with all the job losses that entails. "Adjustment could come through higher rents and wages," the magazine reports.
However, there is little indication that rents and wages are catching up with house prices.
Yet others argue that Canada can sustain current price levels. They point to Switzerland -- which has seen enormous increases in house prices and has a median house approaching $900,000, nearly three times Canada's $350,000 -- as proof that well-off countries can sustain expensive houses.
But The Economist's research shows that, even with the massive price hikes, Switzerland's real estate market is still undervalued, relative to income and rent, compared to its long-term average. (Yes, the Swiss are just that rich.)
Another concern is the influence of foreign investors on the market. By some counts, as many as one in five Vancouver homes are being bought by investors from abroad hoping to turn a profit on the red-hot housing market.
The Economist also noted that Canadians are now carrying a larger debt burden, relative to income, than Americans were in 2007 when the housing collapse began.
"Overvalued prices and large debts leave households vulnerable to a rise in unemployment or higher mortgage rates," the magazine reported. "A credit crunch or recession could cause house prices to tumble in many more countries."
WHAT $350,000 WILL BUY YOU IN THESE CANADIAN HOUSING MARKETS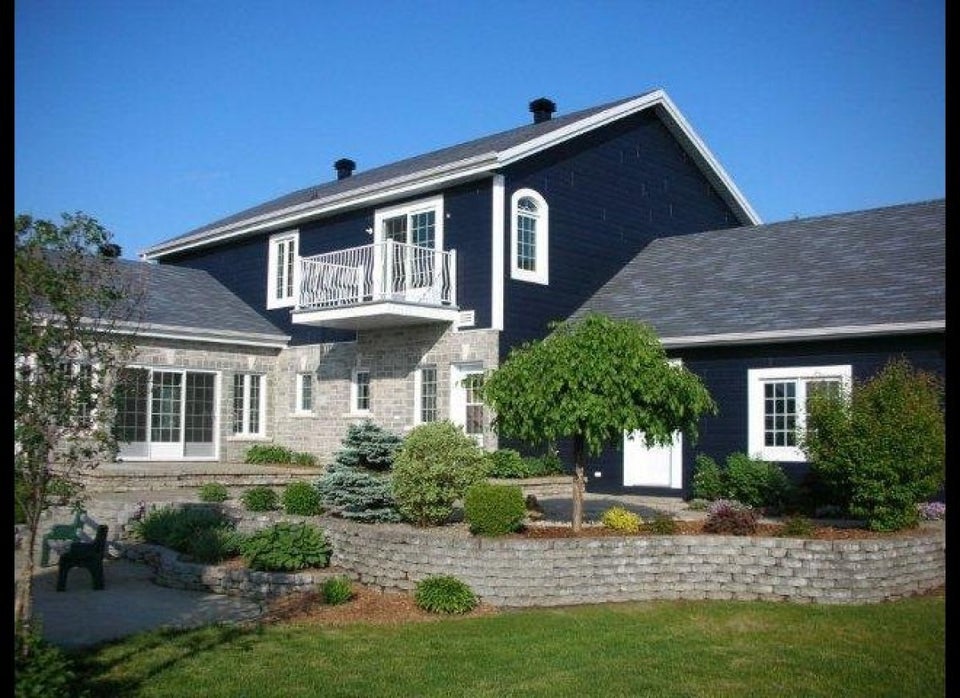 Canada Housing: What $350,000 Will Buy You Across The Country
MASSIVE SPIKE IN MILLION-DOLLAR HOMES ACROSS CANADA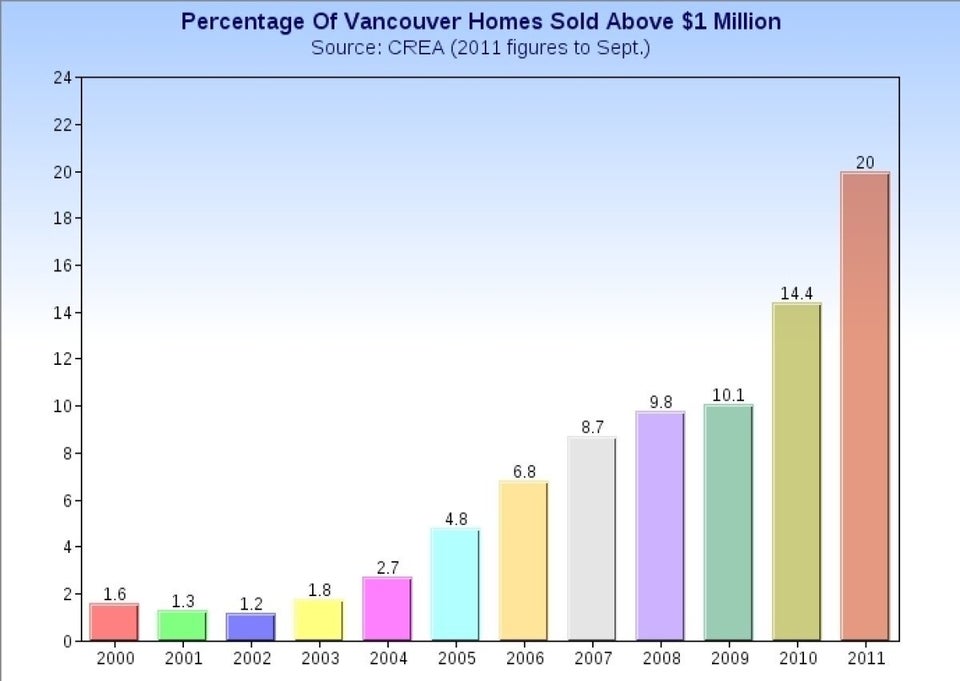 Homes Sold Above $1 Million In 3 Canadian Markets