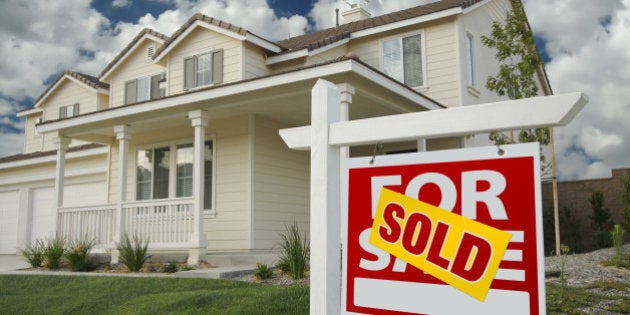 Tension is mounting in Canada's tale of two housing markets.
The gulf between price hikes in major cities and the rest of Canada widened during the second quarter of the year. In major cities, short supply continues to run up prices, long after experts predicted a softening in the market. But that headline-grabbing phenomenon is masking a much more tempered market in most of the country.
On average, it appears that national Canadian home prices rose as much as 5.2 per cent year-over-year in the second quarter of 2014, according to Royal LePage's second-quarter Home Price Survey.
Detached bungalows saw the highest gains of 5.2 per cent to an average price of $406,454, while standard two-storey homes rose 5.1 per cent year-over-year to $440,972 and condo prices rose 3.9 per cent to $258,501.
"(But) a closer look at Canada's residential real estate market points to a tale of two city types, in which big city housing activity represents a small part of the picture but accounts for a large part of the gains in national average home prices," the report said.
In the booming metropolises of Calgary and the Toronto area, few new detached homes are listed for sale so demand is outstripping supply and buyers are paying premium prices for the few available. In the Greater Toronto Area, the price of a standard two storey home rose 8.3 per cent to $730,806. Two-storey homes in central Toronto saw house prices increase 20.5 per cent in the past year.
In Vancouver, where prices declined last year after several years of inflated run-ups, prices rose 4.6 per cent, pushing them up to record highs of $1.2 million. Prices are also heating up in Montreal, but at a slower speed than its metropolitan peers.
By comparison, prices in smaller cities were relatively flat. Two-storey homes in Ottawa rose just 0.8 per cent in price over the past year, to $402,250. And in some cities prices outright declined. Saint John saw an 8.5 per cent decrease in average home prices, to $278,145.
"Chronic supply shortages are driving price spikes in Canada's major cities, masking otherwise moderate home price appreciation nationally," said Phil Soper, president and chief executive of Royal LePage.
"While a widening affordability gap in Canada's largest urban centres is characterizing the national market Canadians read about daily, year-over-year house price increases in most regions of the country are presently tracking below the historical average."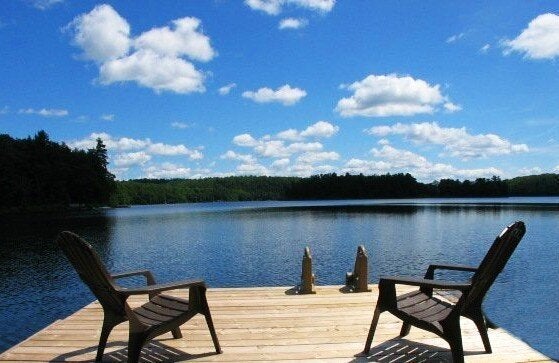 Most Expensive Cottage Countries In Canada (2014)
The price appreciation in major cities, which house a large portion of Canada's population, skews Canada's national average home price upwards, leading many industry watchers to continuously caution that it is not an accurate snapshot of what is happening across the country.
The real estate firm raised its prediction for the national average home price increase to 5.1 per cent for the full year, due to supply shortages in some of the country's largest cities.
"Looking ahead to 2015, we expect house prices to track more closely to the rate of general economic growth. That is, we see price increases in Canada's largest cities moderating, just as our smaller city markets should see a lift," Soper said.
Canada's housing market helped lead the economy out of recession in 2009, buoyed by historically low interest rates that continue to hover at one per cent, which has encouraged consumer borrowing.
The refusal of the market to slow down has led to government intervention several times in the past few years to make it harder for the most at-risk buyers to purchase. Some are calling for the government to once again step in to cool the market, but Soper, noting he has supported most of the regulatory changes so far, warns further intervention could be a mistake.
"At this time, we feel a move to further restrict access to home ownership is not warranted. Such policy would inevitably operate as a blunt instrument, causing unintended hardship to young Canadian homebuyers and the millions living outside a handful of our biggest cities."
Popular in the Community