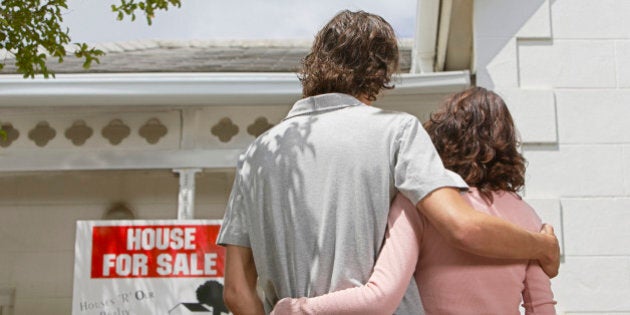 'Two housing markets' in Canada
Toronto, Vancouver see nearly 10% price gain
Housing bubble? Canada can handle it, Ben Bernanke says
House prices are soaring in Toronto, Vancouver and Hamilton, but many other housing markets across Canada have moved into a prolonged period of stagnation, data from the Teranet-National Bank house price index shows.
"There are now two housing markets in Canada," National Bank Financial (NBF) economists Marc Pinsonneault and Krishen Rangasamy wrote in a client note Thursday.
In the first housing market — Toronto, Vancouver and Hamilton — house prices are up nearly 10 per cent in the past year. In the second housing market — pretty much everything else — prices have largely stagnated, and are falling in some places.
NBF published this chart showing house prices stagnating or falling for months or even years in seven Canadian cities. For instance, the chart shows prices in Ottawa-Gatineau peaked 14 months ago, and are down 1.5 per cent since that time.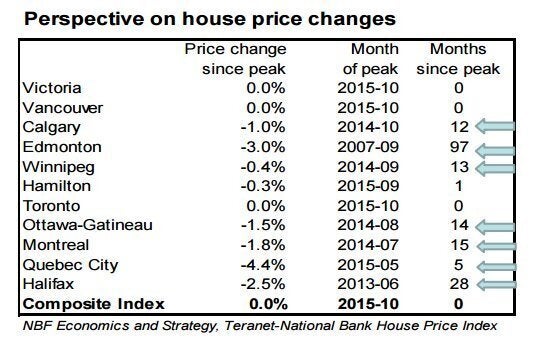 House prices are up 9.8 per cent in Vancouver over the past year, and up 9.3 per cent in Toronto and Hamilton, the index showed. Thanks to those strong gains, the index for Canada as a whole is up 5.6 per cent over the past year.
But "the number of metropolitan areas seeing rising home prices in October was the lowest in six years," the NBF economists wrote. "The widely anticipated moderation in Canadian real estate seems to have arrived."
Ben Bernanke Adds His Two Cents' Worth
Some experts say the sort of price acceleration seen in the Toronto and Vancouver housing markets over the past year is a hallmark of an asset-price bubble about to burst.
But the man who was in charge of the U.S.'s monetary policy during that country's legendary housing bust a decade ago thinks Canada is better positioned than the U.S. was to handle a housing market correction.
Speaking at an event hosted by the Globe and Mail on Thursday, Ben Bernanke said Canada "has made some progress" in equipping itself with the tools to deal with a housing slowdown. He noted that the federal government has tightened rules on government-insured mortgages in recent years, something the U.S. did not do.
Bernanke described the U.S. housing market slump as being the cause of the financial crisis that gripped the U.S. and much of the world in 2008.
A housing slowdown in Canada "won't be catastrophic unless it also brings down the financial system," Bernanke said, as quoted at the Globe.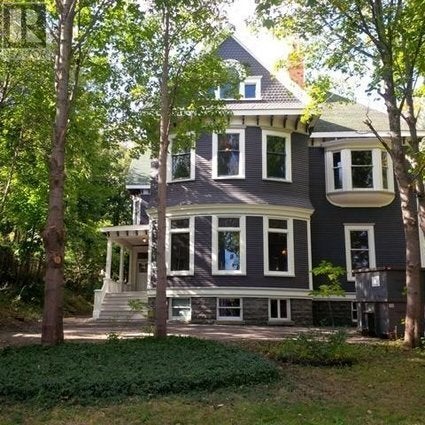 Most Expensive Homes For Sale In Canada, October 2015