Some industry insiders and economists have been raising the alarm about a shortage of skilled workers in Canada.
Of the 353,000 job vacancies in Canada in the fourth quarter of 2015, more than 50,000 of them were for retail salespeople and food counter workers alone. One notable exception to the low-wage trend: Jobs related to nursing.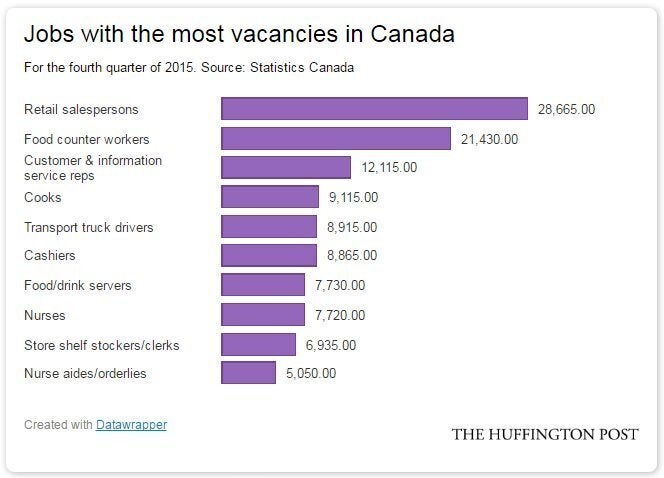 To some economists, these numbers suggest Canada's skilled-worker shortage is a mirage. Jim Stanford, an economist at union Unifor, made that comment looking at data from an earlier StatsCan job vacancy report.
The previous Conservative government tightened rules on the TFW program in its final few years in power, but many critics say that hasn't addressed key issues like creating a path to permanent residency for TFW workers.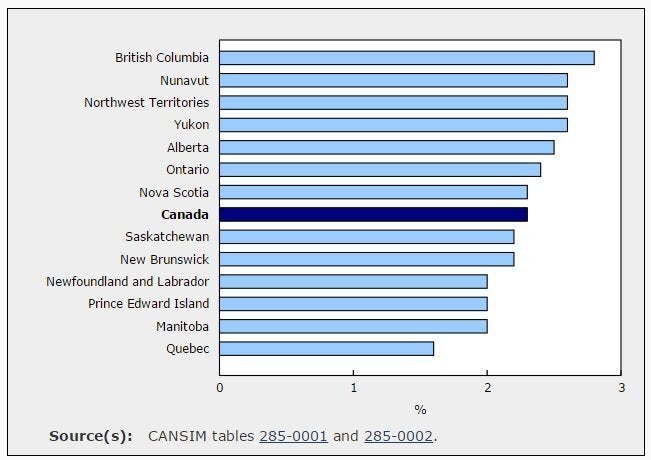 The StatsCan survey found the overall number of job vacancies in Canada fell from the third quarter to the fourth quarter of 2015, suggesting the job market got a little tougher.
The job vacancy rate was 2.3 per cent in the fourth quarter, meaning vacant jobs accounted for 2.3 per cent of all jobs. That was down from a rate of 2.6 per cent in the previous quarter. (StatsCan only launched this survey at the beginning of 2015, so it's not possible to make year-over-year comparisons.)
Despite the oil price crash, places in Alberta still have some of the highest job vacancy rates in the country.
Alberta's Banff-Jasper-Rocky Mountain House economic region had the highest vacancy rate in the country, at 3.6 per cent, followed by two regions in British Columbia — Lower Mainland Southwest and Northeast — both with a 3-per-cent vacancy rate.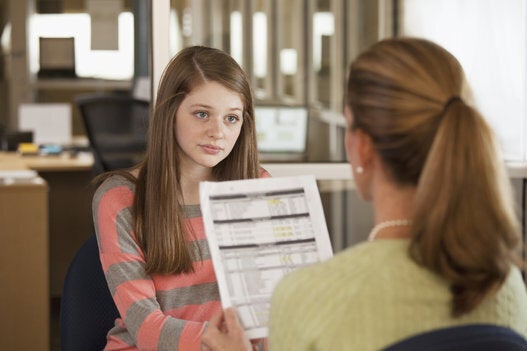 Highest-Paying Jobs For People Who Hate Math
Popular in the Community