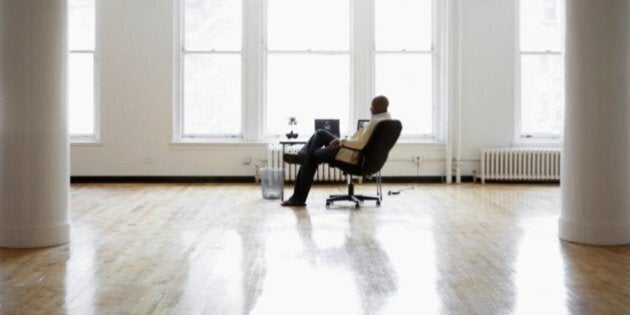 The number of Canadians who have a job or are actively looking for work has reached a 13-year low.
Canada's labour participation rate fell to 65.9 per cent in December, according to the latest jobs report released Friday. That's the lowest level of participation since October, 2001, just after the tech bubble burst.
The country lost 4,300 jobs in December, but the unemployment rate stayed put at 6.6 per cent because the labour force also shrank — by 11,400 people, said Paul Ashworth, Capital Economics chief North American economist.
"The unemployment rate has continued to go down, or sideways, over the last year or two and without the weakness in the labour force it would have been steady, maybe even gone up a tiny bit."
"And it might be, at the very least, that labour market conditions haven't been improving at the rate the unemployment rate coming down would suggest."
The participation rate has been shrinking since 2008, when the world entered its worst economic crisis since the Great Depression. It tends to drop in troubled economic times as some job-seekers become discouraged by poor prospects and drop out, while others return to school or for more training.
But as the economy improves, the participation rate has continued to drop, and is expected to continue to do so over the next decade. Economists say that's because the decline is largely due to a longer-term demographic trend — the retirement of the massive baby boomer generation.
"The simple answer is a rapidly aging population," said William Adams, senior international economist at PNC Financial Services, adding that there were 68 per cent more Canadians aged 65 and older in 2014 than there were in 1994, while the population of Canadians aged 20 to 64 grew just 25 per cent over the same period.
Senior Canadians outgrew working-age Canadians last year as well. The population aged 65 and over grew 3.8 per cent, while the 20-to-64 age group grew only 0.8 per cent.
"With the exception of 2009, the Canadian workforce has grown faster than the [working-age population] in every year since 2000," Adams said.
Fewer Working-Age Canadians Have A Job
While most economists believe the demographic shift is responsible for a majority of the decline in the participation rate, the impact of those who have given up looking for work in a still-tough job market is likely a factor as well.
The most recent report shows the participation rate among the core working age group of 25 to 54 year-olds declined in December to 86.1 per cent, from 86.6 per cent a year earlier.
Canadian employment rose one per cent in 2014, while the population grew by 1.1 per cent. But the available workforce grew only 0.4 per cent. Still, that's "an improvement on 2013, and not bad considering there were six monthly declines in jobs last year," noted BMO chief economist Douglas Porter.
But it's hard to pinpoint exactly how much each phenomenon is playing a role, Ashworth said.
"People have spent an awful lot of time trying to work this out and the truth is, you can't," he said.
"It's all a question about whether people are going to be tempted back when the labour market gets better."
He expects some working age-people to return to the labour force when the situation improves, but for others who cannot explain their absence through training or education, it might simply be too big of a gap on their resume to get hired.
Youth unemployment continues to trend at about double the national average. Many are choosing to stay in school longer or do more training until the job situation improves.
In the short term, the low participation rate offsets a weak labour market, keeping supply and demand in balance. The declining participation rate could lead to higher wage growth for workers because labour supply is tight. Adams believes that could accelerate wage growth in 2015 and 2016, while Ashworth believes rising wages are more of a long-term benefit that will play out as the economy improves and demand for workers picks up.
"It doesn't really help young people at the moment because the unemployment rate is still six per cent, it's not as if employers are desperate to find people," Ashworth said.
"It might help them some time in the future when labour market conditions get much tighter but there's some uncertainty about whether the young people will have their pick of the jobs or whether some people who have drifted out of the labour force, even some older people, might be attracted back in if employers were offering higher wages."
Canada is not alone in facing the demographic shift of boomers out of the workforce. In fact, the U.S. participation rate is faring even worse — it recently hit a 36-year low. Some politicians and economists have expressed concern that a shrinking workforce could hurt productivity and damage the economy's potential growth rate.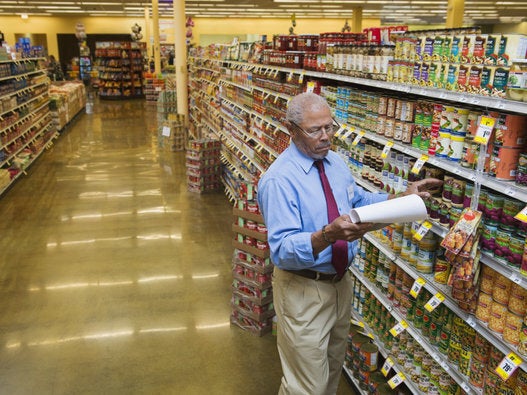 Most In-Demand Jobs, Canada 2014
Popular in the Community