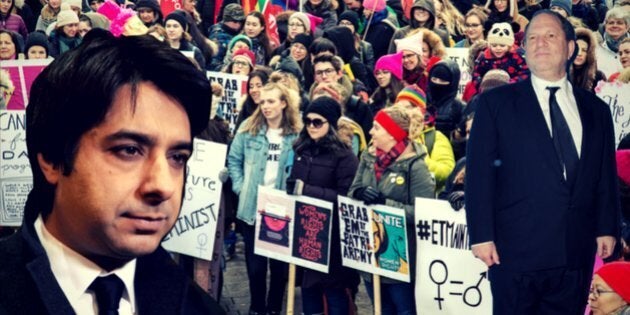 The #MeToo movement has sparked a surge in demand for sexual assault services across Canada, but organizations that support survivors are struggling to keep up.
"This is a definite shift in culture where survivors are feeling safer to come forward and we need to be able to respond," said Deb Tomlinson, CEO of the Association of Alberta Sexual Assault Services. "We are not responding the way we need to right now."
Tomlinson — along with other support centre workers across the country — said that the ground has been shifting on sexual violence for years. The revelations about Hollywood producer Harvey Weinstein and subsequent #MeToo campaign are just some of the latest examples of high-profile news stories empowering women to seek help.
Canada's public reckoning with sexual violence began in 2014, when CBC host Jian Ghomeshi was accused of punching, slapping and choking women until they almost lost consciousness during sexual encounters. Subsequent social media campaigns like #BeenRapedNeverReported and #YesAllWomen highlighted the experiences of sexual assault survivors.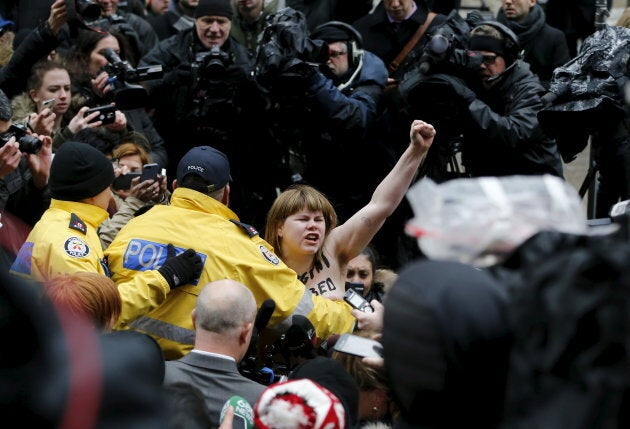 "Everytime there's a public spotlight put on sexual assault, whether it's Jian Ghomeshi or #YesAllWomen, there's always a surge in the number of callers that we get," said Sambriddhi Nepal, manager of fund development for Vancouver's WAVAW Rape Crisis Centre. "What's different about #MeToo is this is the first time you've seen a hashtag like this really gain traction but then keep a sustained amount of traction."
More than 100,000 seek services every year
It's impossible to know for sure how widespread sexual assault and abuse is in Canada today. Statistics Canada's most recent numbers, based on self-reporting, estimate that there were 636,000 sexual assaults in Canada in 2014. Eighty-seven per cent of victims were women. The rate, 22 incidents for every 1,000 Canadians, has remained unchanged since 2004.
Five per cent of these incidents were reported to police. Seventeen per cent of victims surveyed said they sought support services through a crisis line, rape crisis centre, victims services or community centre. That means at least 108,000 survivors of sexual assault are seeking services each year, and the number is rising.
In the 1970s and '80s, women started rape crisis centres and support lines on their own time in basements and shelters. In the 1990s and early 2000s, many began to receive government funding for the first time. But this funding often comes from short-term grants or is linked to temporary projects.
There is one national association for these centres, the Canadian Association of Sexual Assault Centres (CASAC). The association has no staff and has never received operational funding from the federal government.
Video: #MeToo rocks Canadian politics
"We've been pressing at least since the early '80s for operational funding for national women's groups," said Louisa Russell, a frontline worker at Vancouver Rape Relief and Women's Shelter, a CASAC member agency.
Russell said that governments across Canada prefer to fund victim service agencies over rape crisis centres. Victim service agencies are police-based or community-based and funded by the government. They provide support immediately after an attack, but don't do the feminist advocacy work that rape crisis centres do, Russell said.
We've helped two women now bring civil cases against the RCMP for refusing to arrest the men that went on to injure them. That's the kind of work a rape crisis centre does.Louisa Russell
Victim services sometimes refer clients to rape crisis centres for services they can't provide, like hospital accompaniment, court accompaniment and long-term counselling, Russell said.
"We've helped two women now bring civil cases against the RCMP for refusing to arrest the men that went on to injure them," she said. "That's the kind of work a rape crisis centre does. And that's the kind of work that's not being funded adequately."
Crisis centres have successfully advocated for major legislative changes, like altering Canada's legal definition of consent and giving a complainant the ability to protect her counselling records from being subpoenaed for trial.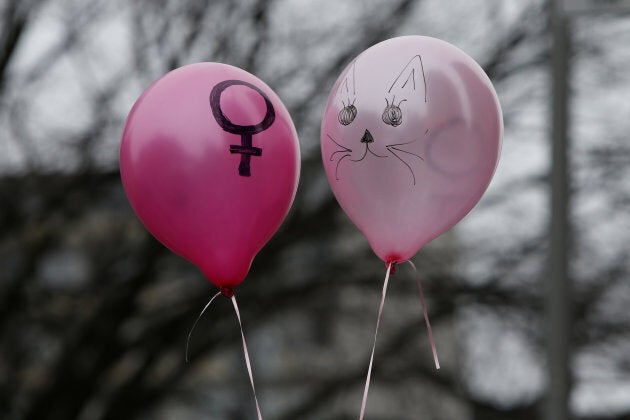 But none of the crisis workers interviewed by HuffPost Canada said their centre was sufficiently funded to meet the needs of survivors, let alone lobby the federal government for legislative change.
Most centres work independently and lobby their provincial government for funding. Some provinces, including Ontario, Alberta and Saskatchewan, have provincial networks to share information and advocate as a group.
Every province and territory has a different political climate and funding model. CASAC lets rape crisis workers discuss common challenges and stories in the media. But locally, these centres have to figure out funding themselves.
'1990s level' funding in Ontario
Rape crisis centres in Ontario have a provincial coordinator who lobbies the provincial government for funding.
"Historically, this has been an extremely under-funded sector, and that continues until today. Just because Ghomeshi happened and Cosby happened and Weinstein and #MeToo and #TimesUp and all that, that doesn't mean we get any increase in funding," said Ontario Coalition of Rape Crisis Centres co-ordinator Nicole Pietsch. "Our centres will say they continue to be funded at a 1990s level."
Pietsch notes that Ontario's centres are among the best resourced in the country. The province supports them with core funding — consistent money that can be counted on and used to budget for basic costs like rent and salaries.
"The [Kathleen] Wynne government has cared more about sexual violence than any government ever. There's political will we've never seen," she said. "That's a good thing, but our agencies still struggle to meet the needs of survivors."
No reliable funding for Vancouver centre
In British Columbia, Nepal said that her centre often has to fundraise just to keep the lights on. The centre scrapes together short-term grants, project funding and private donations in order to provide a 24-hour crisis line, hospital accompaniment services, free counselling, support groups and a program for Indigenous women.
In 2016, WAVAW Rape Crisis Centre received $727,909 in government funding and $802,730 in donations. None of the government money is core funding that can be used for basic expenses. It's all tied to specific projects.
"There's lots of support for survivors circulating online, but we really call for this support to move offline in more systemic ways," Nepal said. "More and more survivors are coming forward, but what's going to happen next? To see lasting change, we need to be able to provide support to everyone that calls. At this rate we won't be able to do that."
There's lots of support for survivors circulating online, but we really call for this support to move offline in more systemic ways.Sambriddhi Nepal
She said that her centre has an 18-month wait list for one-on-one counselling. That was recently reduced from two years, after an upswing in donations let them hire a new staff member.
The media spotlight on sexual violence has made the community more supportive, Nepal said.
"It's not lost on the community that this is really important," she said. "I think if you were to take a gauge of the community as a whole, they would find it appalling that survivors are waiting for a year and a half to access counselling. If they're willing to put their personal dollars into this, why isn't the provincial government doing the same?"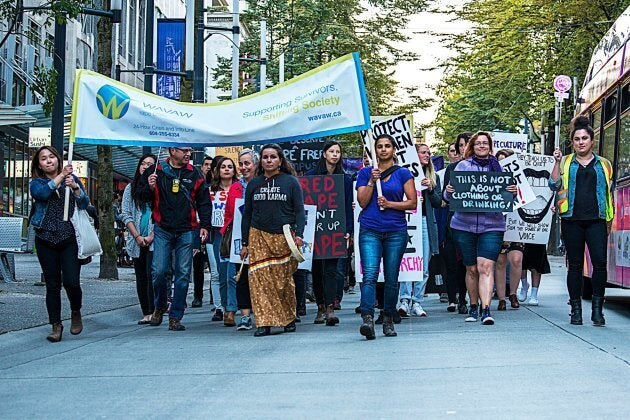 A spokesman for B.C.'s Ministry of Public Safety and Solicitor General said that they currently provide about $30 million in annual core funding to more than 400 victim service and violence against women programs. WAVAW Rape Crisis Centre receives hundreds of thousands of dollars in funding for specific projects, spokesman Colin Hynes said in an email.
"This government is committed to ensuring vulnerable women and children get the quality services they need in a timelier manner," Hynes said. "However, we also recognize that service providers for victims of domestic violence, sexual violence and other violent crimes have experienced challenges meeting service demands in communities throughout B.C."
Alberta sees demand double
​​​​​​In Alberta, Tomlinson said that she's waiting to hear if the government will include new funding in its 2018 budget. Her association receives $8.5 million from the province and has requested $6.5 million more to keep up with the increased demand.
She said that even before the #MeToo campaign exploded, sexual assault centres there were seeing a dramatic increase in need.
I've been in the field over 25 years now and I've never seen this before.Deb Tomlinson
On average, the 12 centres in Alberta see about 1,700 new counselling clients annually. But in the fiscal year ending March 2017, that number was 3,510 — more than double the average.
"I've been in the field over 25 years now and I've never seen this before," Tomlinson said. "The problem now is that our sexual assault services are very, very pressured to meet this demand ... We have waitlists now at our centres, some as high as nine months.
"If you think about someone who has hesitated to reach out, hesitated to speak out, gets up the courage to pick up the phone and ask for help, only to be told that they're going to be put on a very long waitlist, that's not okay. That's not addressing the problem of sexual violence," she said.
Eight to 12-month wait list in Nova Scotia
In Halifax, executive director of the Avalon Centre Jackie Stevens said that her organization is very limited in how it can respond to sexual violence, which she says is complex and deeply entrenched in our society.
The Avalon Centre receives funding from Nova Scotia's Department of Community Services and Department of Health. The centre has successfully advocated for increases to its funding in the past five years, Stevens said. In 2014, the Department of Health gave the centre more money for its nurse examiner program, the first increase since 2001.
"When funding doesn't increase, it doesn't take into account the cost of living, the fact that rent changes from year to year ... you can't pay someone the same salary for 20 years."
Their wait lists for counselling vary, but for adult survivors of childhood abuse it is eight to 12 months. They try to see survivors of recent sexual assault within about a week. But when there's a surge in calls, the waitlist for survivors of historical abuse grows even longer.
In 2014, the Department of Community Services also increased its funding so that the centre could hire two new therapists to address the wait list.
You can't pay someone the same salary for 20 years.Jackie Stevens
Despite the funding increases, the Avalon Centre is still under-resourced, Stevens said. The centre has seen an increase in calls about both recent assaults and historical abuse.
When sexual violence is in the media, there's an increase in victims seeking help, which puts a strain on all aspects of the centre's work, Stevens said. They do more advocacy, unpaid consultation for governments and help businesses respond to incidents in the workplace. She said this is happening across the country.

"People who never had waitlists suddenly have waitlists ... Organizations that have had the capacity to be diverse in how they can address the needs and the scope of sexual violence now are struggling."
Overall, these centres exist at the whim of provincial governments.
Provincial politics makes future funding uncertain
Nepal noted that WAVAW Rape Crisis Centre used to receive core funding, but B.C.'s previous Liberal government cut it about 12 years ago.
"It jeopardized our organization and lots of organizations," she said. "We didn't know if we could survive in that climate and in fact, lots of social service organizations shut their doors at that time."
Funding for centres can be vulnerable to myths about sexual violence and fluctuations in public perception, Ontario's coalition co-ordinator Pietsch said.
"There's so much stigma attached to being the right kind of victim. Did that victim do everything correctly? Does she deserve to be believed?"
'Our agencies live in fear'
That rhetoric underlies both the public's conversation and politicians' willingness to address the issue, she said.
"You're really vulnerable to the climate politically," Pietsch said. "In the 1990s, when Mike Harris was the Conservative premier, all kinds of social services got cut, particularly women's services. Our agencies live in fear of a time like that ... People were scarred by how challenging it was and the impact it had on survivors in the community."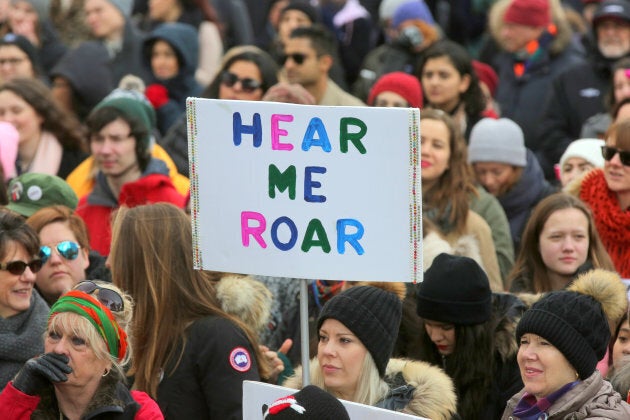 It's clear that survivors are feeling more comfortable seeking help than ever before.
In 2009, the 28 Ontario rape crisis centres Pietsch works with answered 30,000 crisis calls. In 2017, they answered 50,000 crisis calls.
"It's not like all of a sudden the incidents are occurring more," Pietsch said. "I think it's probably that there's more understanding about the supports available. And this is more of a conversation piece than it was five years ago.
"Where we'll be met in terms of resources to meet those needs is the question that hasn't been answered yet."
CORRECTION: A previous version of this article stated that the Avalon Centre's government funding had not increased in four or five years. In fact, both Nova Scotia's Department of Health and Department of Community Services increased funding for the centre in 2014.