Calgary's apartment sales slumped last month, falling by over a fifth of what they were at this time last year.
But the city is still one of Canada's priciest when it comes to renting apartments.
Cowtown was third on the list of most expensive places to rent a one-bedroom unit in rankings published by Padmapper on Tuesday.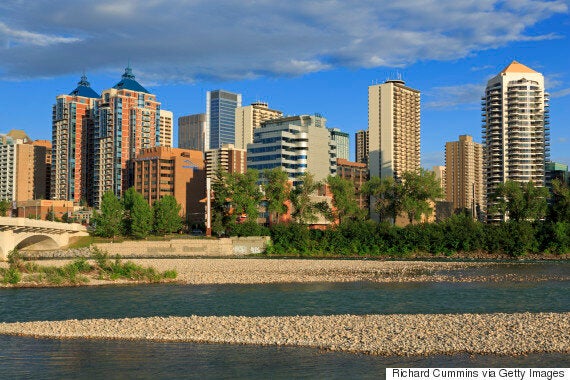 The median rental rate was $1,110 for a one-bedroom last month, up 3.7 per cent from May.
Only Vancouver and Toronto were more expensive, with rates at $1,740 and $1,350, respectively.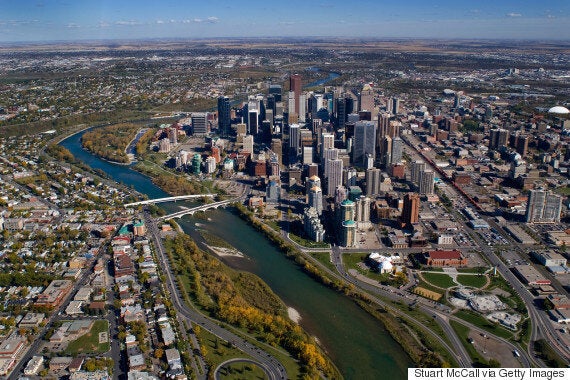 The trend came as Calgary's June apartment sales dropped by 21.8 per cent from the same month last year, and as listings went up by 27.6 per cent.
Prices, however, didn't fall as quickly as sales — the average price dropped by 3.68 per cent year over year to settle at $310,383.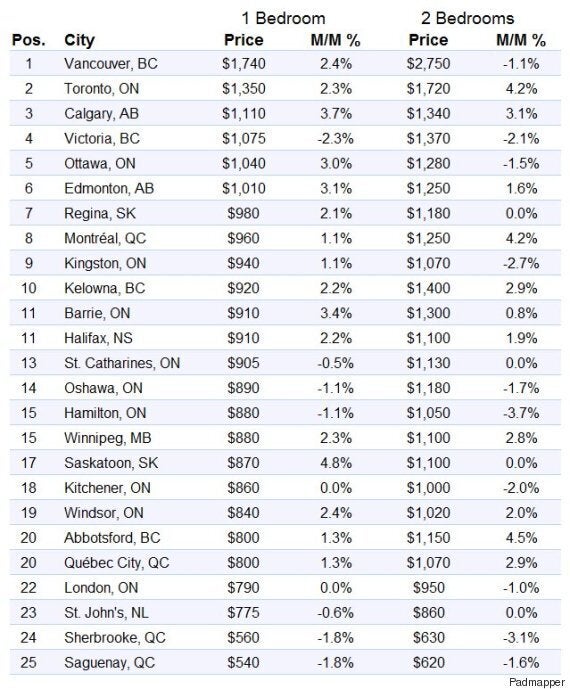 Padmapper came up with its list by looking at rental data from active listings across Canada.
Then, it aggregated the listings to determine median asking rents for Canada's 25 most highly-populated metropolitan areas.
Saguenay, Que. ranked at the bottom of the list with monthly rent of $540 for a one-bedroom apartment, followed by Sherbrooke, Que. at $560. Both were down 1.8 per cent compared to last month.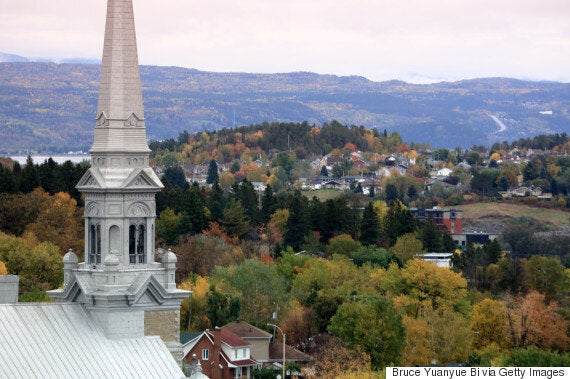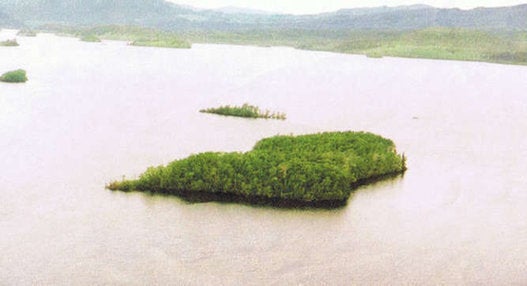 Canadian Islands That Cost Less Than A Vancouver Condo