It's become a national pastime to fret about the expense of buying a home in certain Canadian cities.
But there are a few cities where buying one won't quite break the bank, as it will in other places.
That much is obvious from an infographic that was published by Toronto-based rental website Rentseeker earlier this month.
It's the second time this year that the website, which offers rental listings in various cities, has published a graphic about how much income you need to make in order to buy a home in the Great White North.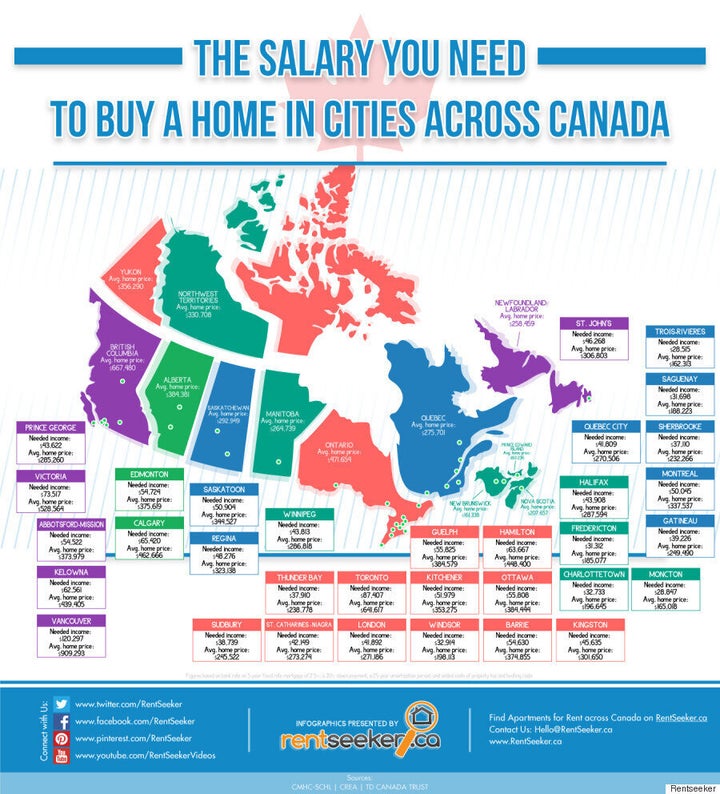 But this time, Rentseeker has changed how it arrived at its conclusions. So the numbers look a little different.
The last graphic, released in February, used data from the Canada Mortgage Housing Corporation (CMHC) around the median cost of housing in a number of cities.
This time, it combined CMHC data with numbers from the Canadian Real Estate Association (CREA).
The incomes listed on the graphic are based on a 25-year mortgage fixed at an interest rate of 2.5 per cent for five years. It also takes into account a 20 per cent down payment, as well as heating costs and property taxes.
Predictably, the most expensive place to buy on Rentseeker's infographic is Vancouver, where you need a household income of $120,297 to afford the average home price of $909,293.
A change in home values is most obvious in Alberta, where the province-wide average dropped from $398,000 to $384,381.
Drops were also apparent in Edmonton and Calgary. The average price of a home in Cowtown has fallen from $493,744 to $462,666.
But that has also meant the city has become more affordable. Earlier this year, you would have needed a household income of $87,761 to buy a home there; now, you just need $65,420, according to Rentseeker.
That, of course, has much to do with the price of oil, a commodity on which Alberta's economy depends. WTI Crude Oil, for example, has fallen from over $70 a barrel last year to $41.75 last month.
Newfoundland and Labrador, also an oil-driven economy, has likewise seen the average home price fall from $279,000 in February to $258,459 in Rentseeker's latest graphic.
You now only need a household income of $46,268 to afford an average-priced home in its capital of St. John's, compared to $59,454 in February.
Rentseeker's last infographic was helpful at showing people where you could afford a home.
The new one shows there are a few more places where one can do that.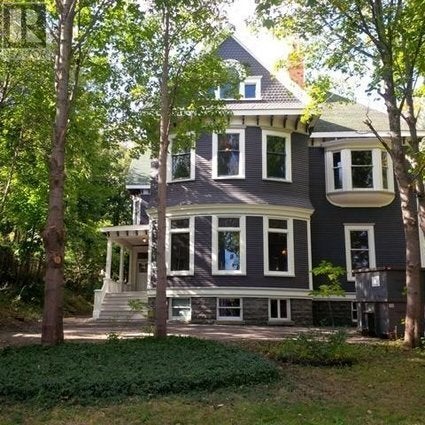 Most Expensive Homes For Sale In Canada, October 2015